For many of us 2021 is the year of investing in self-care, whether that means a hot bubble bath once a week, or incorporating vitamins into our lifestyle. To help you out we've curated a list of our top 7 organic wellness products to add to your beauty regime, so you can feel good aboutyourself whilst caring for the environment too.  
The KLORIS 300mg Luxury CBD Balm helps to nourish your body from head to toe and is a great addition to your handbag for when you're on the move. Containing 300mg of non-psychoactive CBD, the balm helps to soothe dry or irritated skin in an instant. Suitable for use on your face and body, the buttery product is perfect to use onchapped lips and dry hands to help replenish moisture. Enriched with Sweet Almond Oil, the multi-use balm also has anti-inflammatory properties, helping you to reduce redness or inflammation on your skin. 
Sit back and relax whilst you indulge in some 'you' time with the 100% natural NEOM Organics Real Luxury Intensive Skin Treatment Candle. Formulated for dry skin, the nourishing candle is infused with Cocoa Butter and blended with Almond Oil to leave your body feeling silky smooth. Once you've finished using the candle, simply blow out the flame and the wax will reach the perfect temperate to glide across your skin. Use it alone as an intensive moisturiser or as a treat to make your massage that extra bit special. 
Add a little luxury into your bath with the Rituals The Ritual of Jing Bath Foam. Helping to calm your mind and body, the foam carries a soothing scent of Sacred Lotus and Jujube to create a blissful experience. Pour your desired amount under warm running water to fill your tub with silky bubbles and a calming scent. Skin will be left feeling smooth and nourished as the foam cleanses your body of any impurities whilst giving you an added boost of moisture. 
Indulge in a peaceful night's sleep with the Aromatherapy Associates Deep Relax Sleep Mist. Expertly blended with Vetivert, Chamomile and Sandalwood, the comforting formula helps to soothe and calm your senses, allowing you to calmly drift off to sleep. Simply spray onto your pillow and bed sheets to help you relax and feel refreshed in the morning. The bottle is also the perfect travel-size giving you the opportunity for the perfect night's sleep wherever you go. 
Look after your body as well as your skin with The Organic Pharmacy Ester C Supplement. Rich in Vitamin C, the supplements work to give your body an added daily dose of nutrition it needs.The Vitamin C helps to support your body's natural processes such as healing and protecting cells, allowing broken skin to repair quicker. The supplements are also great to help even out your skin tone, combat texture and brighten your overall complexion! We recommend taking 2 capsules daily especially in the winter months to help support your immune system.
Cleanse away impurities in an instant with the Garnier Organic Lemongrass Gel Wash. The vegan formula works to detoxify your face without drying your skin. Infused with Organic Lemongrass Essential Oil, the gel effectively lifts away makeup and dirt to leave your complexion feeling purified and ready for the day ahead. For best results we recommend using on normal to combination skin. 
Shop all organic wellness products at LOOKFANTASTIC.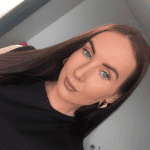 As a beauty fanatic I'm always on the lookout to try and experiment with new products! I've been writing about everything beauty for over 3 years and specialise in skincare so have plenty of tips and tricks to help put blemishes at bay and get your complexion glowing. Whilst being a content writer at LOOKFANTASTIC I've had the opportunity to collaborate with incredible brands including Tom Ford, Dolce & Gabbana and La Mer, taking my understanding of the industry to the next level. In the past I've been a freelance makeup artist and have collaborated with brands including NYX and Revolution Beauty on a personal level, sharing my makeup creations for the world to see. My ride or die brands have to be PIXI, Laura Mercier and Bobbi Brown and I can't live without my trusty MAC Velvet Teddy!