We love a wavy hairstyle. It has just the right level of texture and volume as well as working in so many different styles. We're sharing 5 of our favourite ways to style up wavy hair, inspired by some of our favourite celebrities.
Top 5 Wavy Hairstyles
From long wavy hair to short wavy lobs, we love the versatility of wavy hair. Here are the looks to try out for yourself.
Sleek Hollywood Waves
We love this look of Jennifer Lawrence, with her sleek waves. This is the grownup version of waves and manages to look both classic and up to date at the same time.
Inspired by Old Hollywood hairstyles, this is all about the pristine finish. Make sure you have a great hairspray on hand to hold everything in place.
We love: Aveda Control Force Hairspray
Long Wavy Hair
Laverne Cox is the perfect example of how long waves can be the perfect partner to an evening look. It adds just the right touch of relaxed style to your look.
The key to getting those perfect wavy locks? Make sure you apply a hair oil to smooth everything out and add beautiful shine.
We love: Kérastase Elixir Ultime Hair Oil
Half Up Half Down
The half up, half down style is everywhere at the moment, especially with the top half in a top knot. It feels very fresh and we love how Alicia Vikander wore this look with her red carpet style.
For an invisible hold, use a clear hair tie and to stop it looking too young, pair the topknot with loose, tousled waves.
We love: MiTi Professional Hair Tie
Short Wavy Bob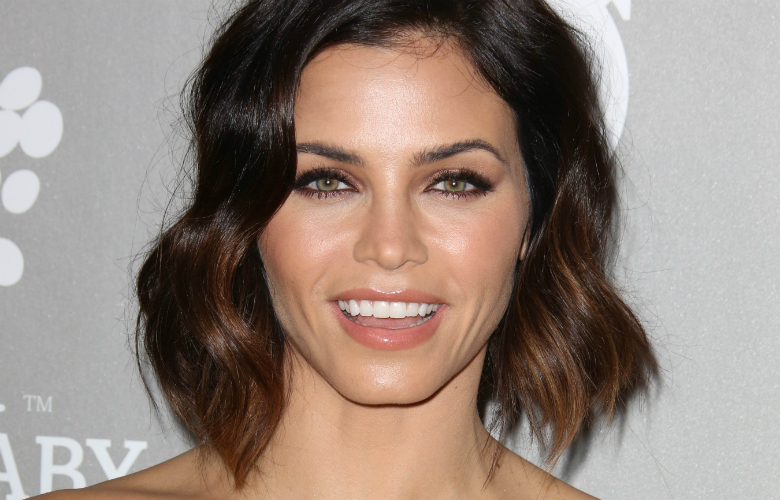 Choppy bobs are one of the most flattering hairstyles around and celebrities like Jenna Dewan Tatum are showing us how it is done with gorgeous texture.
To keep a shorter style like this from looking 'mumsy' make sure you add gorgeous matte grip and texture with a texturising spray as you style.
We love: Label.M Texturising Volume Spray
Wavy Hair and a Fringe
We love the combination of a fringe with soft waves and no one does it better than Zooey Deschanel. It is such a sweet and feminine style.
To keep your fringe in check and frizz free, finish off your look by smoothing and shaping your fringe with a heat styler; it is a lifesaver when your fringe misbehaves!
We love: ghd Gold Mini Styler
Shop the Essentials