Nothing quite says a lookfantastic Christmas like a rose gold product, so this winter we are giving you access to our exclusive and very festive Rose Gold Spritzer recipe.
This rosey-hued drink is made with fresh fruit juices that will leave you feeling energised and revitalised thanks to their high-vitamin content.
The grapefruit juice is a particularly great ingredient to use at Christmas as it is a winter fruit so has a much sweeter taste at this time of the year. It also contains Vitamin C to fight off those cold weather blues!
How To Make Lookfantastic's Rose Gold Spritzer
Ingredients: 170ml Fresh Grapefruit Juice, 170ml Cranberry Juice, 85ml Passion Fruit Nectar, 85ml Sparkling Water.
Directions: Mix all the ingredients together in a cocktail shaker, serve in a cold martini glass and enjoy!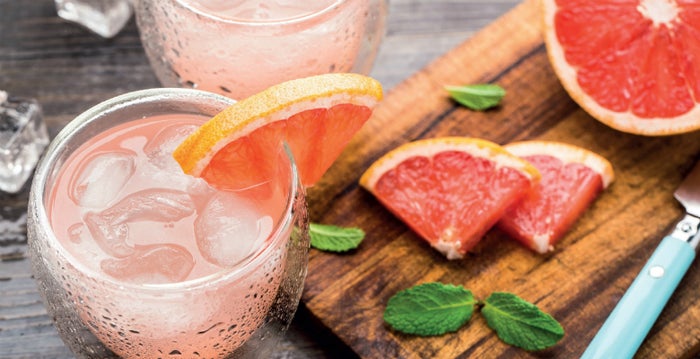 Our team of beauty experts cover everything from makeup to skincare, picking out the most effective products from the best brands and latest trends. Stay up to date on everything beauty with the LOOKFANTASTIC blog, and find all your essentials in one place.