With time to pick up some new beauty skills, nail art is a fun way to level up your current nail routine without going to the salon. Partnering with the team at Essie, we've created a selection of the best nail art designs, keeping these quick, easy and using items you'll already have around the house.
Design 1: Polka Dots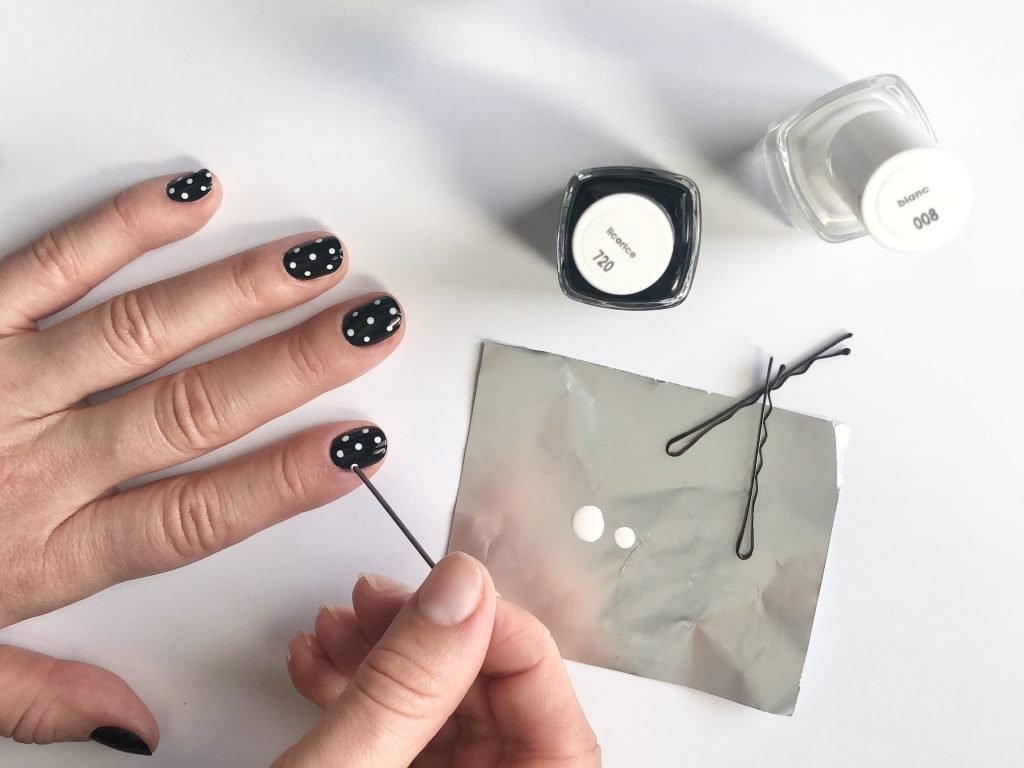 Don't worry if you don't have a nail dotter, all you need is an Essie Base Coat, two Essie Original Nail Polishes, a Kirby grip, and an Essie Top Coat.
Start with a base coat and two coats of the first Essie Original Nail Polish. For best results, pick two contrasting colours. Once dry, use the Kirby grip to create the polka dots, only using a small amount of polish and making sure to apply these dots precisely to ensure an even coverage of colour. Once dry, apply an Essie Top Coat.