There are those celebrities that always look so polished but natural at the same time. Eva Mendes is one of those. Her makeup is always simple and flawless, accentuating her incredible skin and beautiful eyes. We're going to let you in on the secrets to getting her look.
Eva Mendes' Beauty Secrets
Eva is one of the most gorgeous women in the world and she loves to share tips on her beauty regime, even doing a Q&A on her facebook page! Whenever she talks about beauty, there are some tips she always swears by:
Great Skincare
Eva is a big advocate of keeping her skin well hydrated from within, saying that she drinks water religiously.
However, since having her baby she has a few products that are total miracle workers for her: the Estée Lauder New Dimension Expert Liquid Tape and Shape And Fill Expert Serum as well as the classic Advanced Night Repair.
I use my Estée Lauder Dimension tape and serum (they're life savers!!!) both in morning and at night.
Cream Blush
Eva says that cream blush is one of her can't-live-without beauty essentials. She tends to stick with warm, peachy corals like the Elizabeth Arden Ceramide Cream Blush in Nectar. It isn't just about the colour though, Eva has a secret application tip for her glowing skin.
When applying blush or rouge of any kind, don't skip your nose. Make sure you apply it a little bit across your nose as well. It makes for a more natural, sun-kissed look
The Right Tones
Eva has beautiful olive skin but finding foundation and makeup which works with that isn't always easy. This is exactly what Farah Naz, the founder of EX1 Cosmetics has said and that is why her foundations are ideal for complementing olive tones.
Finding the right tones for my face has been the key. Whether it's foundation or lipstick, I stay away from cold tones. Warmer works best for me.
Makeup Essentials
Eva swears by the basics, which fits with her gorgeous natural beauty looks. A great base, a cream blush and a black eyeliner pencil are all she needs in her beauty arsenal. We can't live without our liner either! We love the L'Oréal Paris Color Riche Le Khol Eye Liner Pencil.
I also cannot live without a a black pencil for my eyes.
Simple Makeup Removal
Eva keeps a lot of her beauty routine pretty simple, especially her makeup removal. She says her number one makeup remover is coconut oil on a damp washcloth. We can get on board with that!
I'm also on the coconut oil bandwagon. I use it all over.
A Signature Scent
It feels very luxurious to have a signature perfume that everyone can associate with you. Eva has been wearing the Estée Lauder Knowing Eau De Parfum Spray since she received a sample at a counter when she was just 13.
I loved it and have been wearing it ever since because, in my mind, it smells exactly like a woman should smell. My mother still gives it to me every year for Christmas.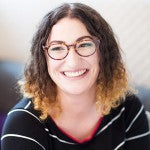 Major fan of scented candles, Make Up brushes and Highlighter. I'm always on the hunt for those Holy Grail products and my dressing table is covered in more beauty products than I like to admit. As an adopted Northerner originally from Brighton, I spend most my days wondering what all this rain is about. My hair isn't grateful for the move. Currently loving:
NIOD Photography Fluid