There is nothing more festive at Christmas time than an emerald-green wreath to hang on your front door to welcome friends and family.
To modernise it, we have used Eucalyptus, which gives it a gorgeous shape, colour and scent. Plus, the winter season is when colds and flu start to run riot, and as the smell of Eucalyptus helps to clear your airways, it couldn't be more fitting!
How To Make Your Own Wreath
In order to make our gorgeous Christmas Eucalyptus wreath below, you will need the following ingredients and tools...
Eucalyptus:

A few bunches of different varieties gives lots of lovely texture and colour.

Florists Wire:

This helps to secure your Eucalyptus in place so it stays looking brand new.

A Grapevine Wreath Form:

This gives you a base shape to work from and is easy to insert the stems into.

Any Extra Decorations:

You can add a ribbon to hang it, berries for colour or any other pretty additions.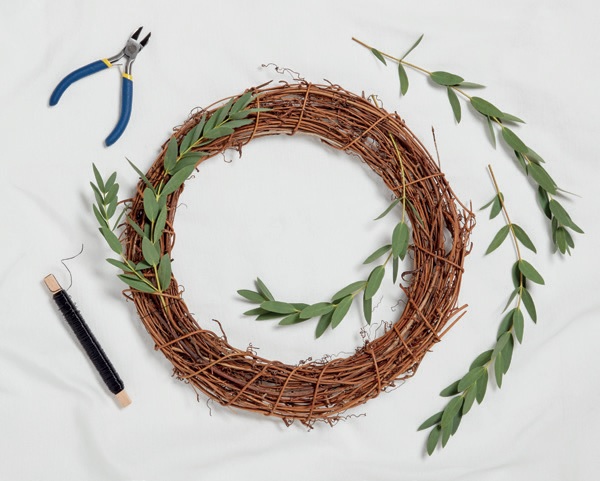 1.
STEP ONE
Start with long sprigs of Eucalyptus, around 8 inches long. Insert the stems into the wreath form and secure by wrapping florists wire around them both where needed.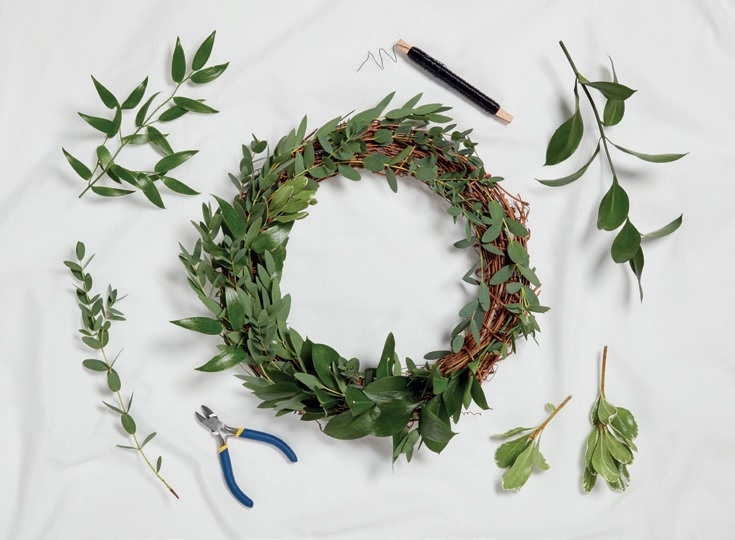 2.
STEP TWO
Repeat this process with all of your sprigs of Eucalyptus, going around the wreath form, so all the sprigs lie in the same direction.
3.
STEP THREE
Fill in any gaps with smaller sprigs of Eucalyptus. If you have more than one variety of Eucalyptus then this is the perfect moment to add these in.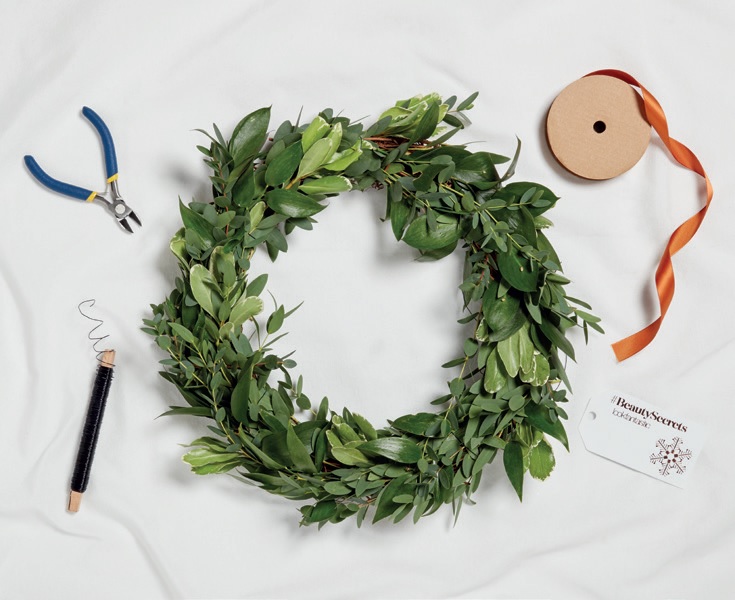 4.
STEP 4
Make sure everything is secure. Try to hang your wreath and check that none of the sprogs droop down. Secure with extra florists wire where you need it.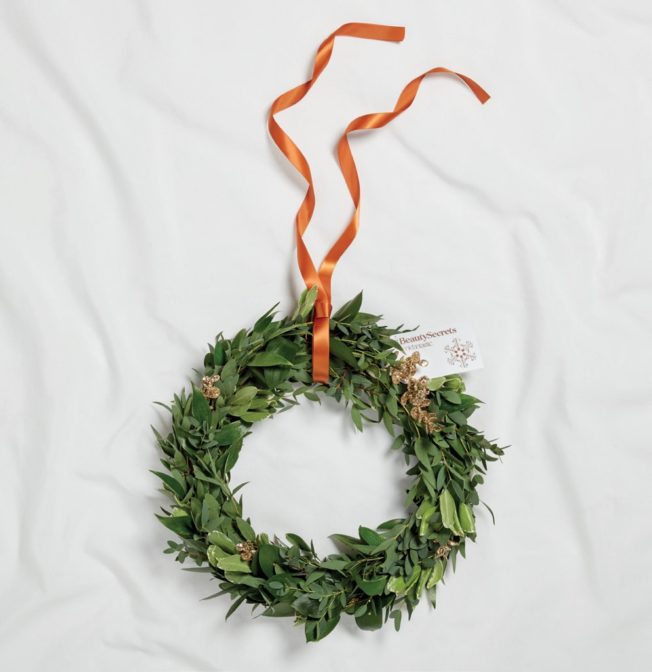 5.
STEP FIVE
Add your finishing touches. Tie on a wide ribbon so it can be hung up and secure any final pretty decorations. Then hang it up to admire your beautiful wreath!

Our team of beauty experts cover everything from makeup to skincare, picking out the most effective products from the best brands and latest trends. Stay up to date on everything beauty with the LOOKFANTASTIC blog, and find all your essentials in one place.