When it comes to dressing for your flight, there are two things to keep in mind. Looking stylish of course, but comfort is key (especially when you're going longhaul). While we all want to look good at the arrivals gate, you've got to feelgood—and make your flight on time! With this in mind we've compiled a list of questions you should consider when picking your outfit to fly in. Once you've asked yourself these questions, the airport is your runway!
We've teamed up with Dorothy Perkins to offer you the chance to win a £250 DP gift card, and a luxury beauty bundle from Lookfantastic including the ghd platinum hair styler and a 12 month Lookfantastic Beauty Box subscription. Enter here – perfect if any of our below selections tickle your fancy!
Feel like your airport attire needs an upgrade? Dorothy Perkins shows you the way to travel in style.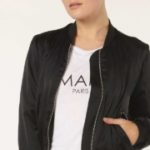 1.
What's the weather going to be like when I land?
If your destination is only mildly hotter or colder, dress in layers that you can easily throw in your carry-on either before or after the flight and take a scarf that doubles up as a blanket for some cosy flight time. Big difference? Stuff a pair of denim shorts in your hand luggage and switch them over while you wait for your luggage.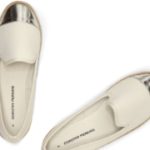 2.
Am I wearing the right shoes?
Two questions: Are they easy to take on and off for passing through security? Will they still be comfortable (or fit) if your feet get a little swollen on the plane? If in doubt, choose some roomy slip-ons or flip flops and stash some fluffy socks for extra comfort as you fly. If your feet are feeling slightly heavy and tired, then spritz some of the Bloom and Blossom Revitalizing Foot and Leg Spray onto them, and they will feel instantly refreshed. Plus it comes in a 100ml bottle, which is perfect for travelling!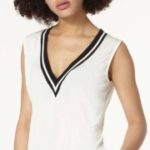 3.
Is what I'm wearing 'breathable'?
Lighter fabrics like cotton and linen not only have a bit of stretch, but are lightweight and breathable… it's like having built-in air con. Exactly what you need in an environment where the temperature is ever changing. Opt for chic blouses or light knit vests for a fashionable departure all summer long.
4.
Does it feel tight?
Forget jeans and tight waistbands. To avoid undoing your top button or feeling all uncomfortable and bloaty on the plane (yuck), wear trousers that have some stretch, an adjustable waist, or are on the looser side. A pair of on-trend side-stripe joggers are ideal.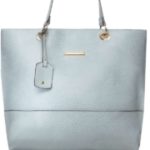 5.
Where can I save on space?
Take a carry-on that's got enough room to fill up with some extra bits in case you go over on your luggage allowance – or so you can shop-till-you-drop in duty free! Pair your gorgeous pale blue tote with matching pastels, such as this beautiful pale green from Essie, which is perfectly titled
"Passport to Happiness"
. Bon Voyage!
Ready for take off? Ensure you're always departing and arriving in style this season by checking out Dorothy Perkins Holiday Style Guide

Our team of beauty experts cover everything from makeup to skincare, picking out the most effective products from the best brands and latest trends. Stay up to date on everything beauty with the LOOKFANTASTIC blog, and find all your essentials in one place.