Soothing serums are a staple in many skincare routines, but finding the right one for you can be a tricky feat. That's why, when I discovered the Holy Grail serum that offered my skin instant results, I vowed never to let go of its pro-active formula.
I am, of course, talking about the Dr. Jart+ Cicapair Tiger Grass Re.Pair Serum.
When searching for a product that would calm redness, hydrate skin and protect from environmental aggressors, this comfort-in-a-bottle serum ticked all my skincare boxes – and then some!
Before:
I developed mild redness earlier in the year. It was something I had been ignoring – was it really that bad? But when I caught sight of my cheeks in the bathroom mirror one morning, I knew it was time to take action. The redness was significantly more noticeable than it had been previously, and this was the first time it started to bother me.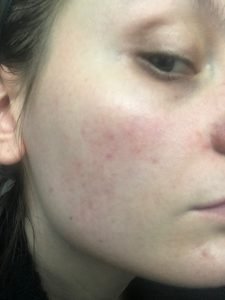 Rooting through my bathroom cabinet, I searched for a product that claimed to soothe, calm and nourish my stressed-out skin. After I came across a sample tube of Dr Jart+'s Cicapair Serum, I had a quick google of the key ingredients, and applied a dose to my face the very same morning. Packed with centella asiatica (or tiger grass) and a hydrating herbal complex, I hoped the formula would take soothing action on my skin.
After:
When I woke the next day, I was surprised to see just how well the serum had worked. The redness on my cheeks had almost completely disappeared in just one application. My complexion appeared calmer and more even toned, but more than that, it felt as comfortable as it looked. The results were so obvious I had to snap a picture to send to all my friends and family…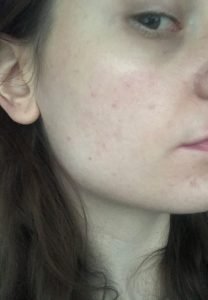 How to apply the Dr Jart+ Cicapair Tiger Grass Serum
Morning and evening, apply the serum to cleansed skin, after toning but before your moisturiser. Use the pipette applicator to dispense the product into the palm of your hand. Rub your hands together, then press the serum gently into your skin.
Discover More...
Dr Jart+ has become a key player in the skincare scene. The brand's Tiger Grass Colour Correcting Treatment had TikTok in a chokehold for the better part of 2021 – and with good reason too, as a few swipes of the green-hued formula helps to leave redness-prone skin looking bright, balanced and unified.
Discover the full Cicapair range here...