With Easter approaching many of us will be indulging in a sweet treat (or three) and may be conscious about how our sugar intake will affect our skin, but does eating chocolate really cause blemishes? Join us as we bust your acne myths and answer your most anticipated questions when it comes to keeping your blemishes at bay. 
Does eating chocolate causes blemishes?
Perhaps the most common myth when it comes to skin is that chocolate causes acne. However, we're happy to tell you there's limited research that connects the two and that this has been a myth for well over 50 years! Although your diet can have some effect on your skin, in most cases chocolate isn't to blame. So what actually does cause acne? Acne can be caused by a range of factors such as hormones, weather, genetics and stress but most commonly blemishes are caused by a build-up of sebum or excess oil production. To combat this, Laura Miles, Education Consultant for DECLÉOR recommends using the DECLÉOR Rosemary Fluid. 
The formula enriched with rosemary essential oil, white clay and salicylic acid, helps to remove impurities, reduce excess sebum to leave the skin feeling matte and also smooth the surface. - Laura Miles, Education Consultant for DECLÉOR
Will using makeup make your blemishes worse?
Whilst wearing makeup won't make your acne better, in most cases it won't make it worse.However, not washing your face properly can lead to makeup clogging your pores and causing blackheads, whiteheads and pimples to form. To prevent this we recommend double cleansing to ensure all traces of makeup and dirt are removed. The Clinique Take The Day Off Cleansing Balm is great to remove and breakdown makeup. Follow this with the CeraVe Foaming Facial Cleanser, infused with Niacinamide to help keep breakouts at bay. 
Does acne only affect teenagers?
Growing up you're often told that acne only affects teenagers and will wear off as you go into your twenties, unfortunately this isn't the case! Adult acne is completely common and although it can be disheartening, we have plenty of skincare essentials to help treat it. We recommend reaching for products containing Retinol, Niacinamide, Salicylic acid and Glycolic acid to help combat and control your skin. For those that suffer from adult acne, Charlotte Pitts, Head of Education for SkinCeuticals recommends using the SkinCeuticals Blemish and Age Defense Corrective Serum to fight ageing and acne in one go. 
Formulated with a potent acid-based complex, this non-oily serum helps reduce excess sebum and exfoliate dead skin cells to minimise the appearance of blemishes. It also refines skin texture while smoothing the appearance of fine lines and wrinkles. - Charlotte Pitts, Head of Education for SkinCeuticals
Does sun exposure help with acne?
Yes! Sun exposure can help to kill acne bacteria lying on the surface of your skin as well as reducing inflammation, similar tored and blue light treatments. However, too much exposure to sun can lead to other skin related issues including sunburn (ouch) and pigmentation, especially when using strong skincare ingredients such as retinol. To prevent this, we recommend using SPF daily, whether you're in the sun or not to help protect your skin. The VICHY Idéal Soleil Dry Touch Face Cream SPF 50is great to use as a daily sun cream as it's non-greasy and sits perfectly under makeup. If you're looking to top up on the go the Garnier Ambre Solaire Over Makeup Super UV Protection Mist SPF50 will be your best friend!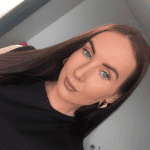 As a beauty fanatic I'm always on the lookout to try and experiment with new products! I've been writing about everything beauty for over 3 years and specialise in skincare so have plenty of tips and tricks to help put blemishes at bay and get your complexion glowing. Whilst being a content writer at LOOKFANTASTIC I've had the opportunity to collaborate with incredible brands including Tom Ford, Dolce & Gabbana and La Mer, taking my understanding of the industry to the next level. In the past I've been a freelance makeup artist and have collaborated with brands including NYX and Revolution Beauty on a personal level, sharing my makeup creations for the world to see. My ride or die brands have to be PIXI, Laura Mercier and Bobbi Brown and I can't live without my trusty MAC Velvet Teddy!