Struggling to know your PHAs from your BHAs and your AHAs? Don't panic! Tom, askINKEY team lead is here to shed some light on these mighty molecules, and how they can give you your best skin yet.
What are PHAs?
PHA stands for 'Polyhydroxy Acid' and is a gentle, chemical exfoliant. They work on the surface of the skin to remove and exfoliate dead skin cells, resulting in smoother and more even skin!
What are the benefits of PHAs for the skin?
PHAs are less irritating than AHAs and BHAs. Regular use can lead to smoother, brighter, and more hydrated skin.
What's the difference between PHAs and AHAs/BHAs?
PHAs are a larger molecular size than both AHAs and BHAs, so do not penetrate as deeply when applied to the skin. This makes them less irritating and a great option for those with sensitive skin.
Are there any potential side effects of using PHAs?
Although PHAs are a gentle active, they should not be taken lightly. You should ensure you always patch test. Start using the product once every other day and build up to daily use morning and evening.
Ensure you are using SPF (although you should always be using SPF daily with frequent top ups) as using acids frequently can put you at increased risk of sun damage without protection.
Which skin type is best suited to PHAs?
Those with dull, uneven skin tone or texture would be best suited to PHAs as they can help to resurface the skin. However, all skin types could find incorporating PHAs beneficial!
Those with sensitive skin are likely to prefer using PHAs over AHAs and BHAs as they can be gentler.
Are there any skin types that should avoid using PHAs?
PHAs are suitable for all skin types, although everyone should patch test before using any product especially if you're prone to sensitivity.
Which products do you typically find PHAs in?
PHAs can be typically found in daily use products such as toners to deliver a regular gentle exfoliation. Alternatively, they can be used to boost serums and other treatments to help target specific texture concerns.
What ingredients are best combined with PHA products?
PHAs provide gentle exfoliation while also locking in hydration, so a great ingredient to pair with PHAs would be hyaluronic acid to maximise that hydration potential.
If you suffer from an oily t-zone and mild blemishes, pairing PHAs with niacinamide would be a good, more gentle option as the exfoliating action and oil control would help prevent clogged pores.
Are there any ingredients you should avoid when using PHAs?
You should avoid pairing PHAs with other acids such as lactic or glycolic, alternating AM/PM would be a better approach but always be cautious when using multiple actives in the same day.
You should follow the same approach when using vitamin C and retinol, use AM/PM to prevent any potential irritation.
What makes PHAs an up-and-coming trending ingredient?
PHAs aren't historically a common ingredient, brands typically lean into AHAs and BHAs but PHAs can be really effective, especially for those who would prefer a low and slow approach to acids. They're generally less active and irritating; they can be used in some pretty effective, novel ways of delivery such as our PHA toner which can be used daily, unlike other stronger acids which would be better as a treatment.
Shop all skincare on LOOKFANTASTIC.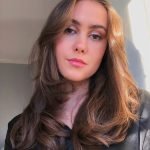 As someone with an affinity for all things beauty, discovering fantastic new products is my not-so-secret obsession. Over the years I've tried and tested a mountains worth of creams, serums and cleansers, finding some of my favourite 'holy-grail' products along the way. However, I'm always on the lookout for more ways to nourish my hair, perfect my dewy base, or enhance my skincare routine. Working as a beauty blogger for over 3 years, I've been lucky enough to collaborate personally with lots of amazing beauty brands including Christian Dior, The Body Shop and Dermalogica. I've used the Dermalogica special cleansing gel religiously since I first got it and their products are some of my ultimate skincare faves. When it comes to cosmetics, NARS Sheer Glow foundation is definitely my go-to - I live for a light, glowy base!