This month on Lookfantastic, it is all about celebrating your own beauty and loving the skin you are in. I am totally on board with that. I'm a big believer in the idea that the more you look after yourself and your body, the better and more confident you will feel.
As great as makeup is, maintaining a daily routine and making sure your skin is healthy should come first. Get that right, and you don't need as much make up anyway as you will be naturally glowing! Here are my favourite products to give you a bit of TLC and help you feel like the best possible you.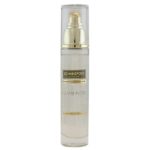 1.
Jo Hansford Expert Colour Care Illuminoil
My new secret weapon. I leave this in my hair overnight and it nourishes the ends, meaning it might finally grow! Keeping your hair healthy is the only way it will get longer, which means lots of maintenance and treatments but this does the job beautifully. It is also great for when you are blow drying yourself; just apply a little on the ends. It gives a beautiful shine to your hair and keeps it looking healthy.
2.
Caudalie Micellar Cleansing Water
This removes the daily grind and debris from your skin with a sweep of a cotton pad. When living in London and travelling on the tube, you pick up so much dirt! I find that it is crucial to clean your skin every evening and morning, to stop pores getting clogged up over time and causing nasty breakouts. I love that this is super fresh and soothing for the skin.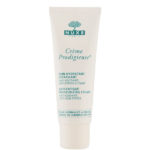 3.
NUXE Creme Prodigieuse Anti-Fatigue Moisturising Cream
The London lifestyle is tiring, but I want to avoid this being shown on my face. This is an anti-fatigue product that I use every morning - it's quite balm-like, and creates a barrier to block out pollution. I find it is great for my combination skin.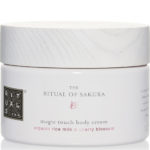 4.
Rituals The Ritual Of Sakura Body Cream
Summer is finally here, which means your body is going to be a lot more on show. I try to keep my skin looking smooth and silky with this body cream from The Ritual of Sakura range. It's made with organic rice milk and cherry blossom; it also smells divine and keeps my skin so soft to the touch.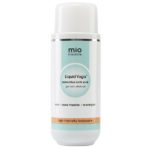 5.
Mio Skincare Liquid Yoga Bath Soak
Finally, once I get home after a hard day I love the Mio Liquid Yoga bath soak. It comes with warning that it "may cause relaxation and happiness" and that it definitely does! Blended with essential oils, it eases headaches and de-stresses you instantly. I suggest combining with a candle and a book. It is time to unwind!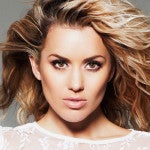 A TV personality from the UK, currently splitting my time between London and LA. I am delighted to be a Beauty Ambassador for Lookfantastic as it allows me to keep connected wherever I am in the world. I am currently in LA, pursuing acting and music, whilst sharing all my beauty secrets with you and Lookfantastic.com.