Whether you've spotted a wiry silver strand or you're looking to cover up pesky greys for good, why not do it in the comfort of your own home? With plenty of root touch-up kits out there, it's now easier than ever to transform your tresses. To help you out, we've rounded up our top products to show you how to cover grey hair at home.
Root touch-up hair dye
If you're looking for a permanent solution to banish your greys, root touch-up dyes will be your new best friend. Not only will they give your hair a new glossy lease of life they can also last for months and are very quick to use. The Clairol Root Touch-Up Permanent Hair Dye Long-lasting Intensifying Colour with Full Coverage comes in an array of colours from jet black to intense mahogany so you'll be sure to find the perfect shade to suit you. The formula is a high-impact pigment and can easily be applied with the precision brush included in the kit. The best part? It only takes 10 minutes and saves you a pricey appointment in the salon!
Top tip: Wash your hair with colour anti-fade shampoo so you have vibrant looking locks for longer.
Root touch-up sprays
Another great alternative for a quick-fix is root touch-up sprays. Although they're not a permanent solution they're great to cover your roots when greys first start to appear. Known as the number one root concealer in the world, the L'Oréal Paris Magic Retouch Temporary Instant Root Concealer Spray will seamlessly blend away greys and create a fresh appearance in seconds. This is also the perfect product to use if you're looking to grow out your natural hair colour as it can disguise harsh lines. Thought you'd heard enough? It can also be used to help blend in the clips of your extensions or even for faux freckles!
Cover up powders
If you're a root touch-up newbie or you want something that can easily be fixed if you make a mistake, opt for a colour correcting powder such as the Goldwell Dualsenses Color Revive Root Touch Up. The silky formula is expertly designed to conceal the appearence of natural roots and uses absorbent properties to help diminish oil or sebum on your hair. As it's a small powder compact, it's perfect to take with you when you're on the move.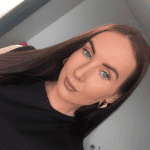 As a beauty fanatic I'm always on the lookout to try and experiment with new products! I've been writing about everything beauty for over 3 years and specialise in skincare so have plenty of tips and tricks to help put blemishes at bay and get your complexion glowing. Whilst being a content writer at LOOKFANTASTIC I've had the opportunity to collaborate with incredible brands including Tom Ford, Dolce & Gabbana and La Mer, taking my understanding of the industry to the next level. In the past I've been a freelance makeup artist and have collaborated with brands including NYX and Revolution Beauty on a personal level, sharing my makeup creations for the world to see. My ride or die brands have to be PIXI, Laura Mercier and Bobbi Brown and I can't live without my trusty MAC Velvet Teddy!