As if acne alone isn't stressful enough, blemishes, especially larger pustules, can often leave behind stubborn scarring scarring and dark spots that cause more distress. Scarring can disrupt both the texture and tone of your skin, often leaving small bumps that are red or purple in colour, meaning you're left with a new issue even after the blemish has disappeared. There are two main types of scarring that may arise as a result of acne:
 Acne scarring - where the skin has become damaged due to excess collagen production, often caused by picking and squeezing blemishes.
Post-inflammatory hyperpigmentation - darkening of the skin due to an excess production of melanin around the inflamed spot.
Although it is impossible to completely get rid of acne scars with skincare, many formulas enriched with potent ingredients such as Glycolic Acid and Retinol can work to reduce them and leave your complexion more even in tone and texture.
How to treat post-acne scars
Microdermabrasion
Better for more shallow scars, Microdermabrasion can help to improve the skins texture and reduce the appearance of dark spots on the skin. A form of exfoliation, microdermabrasion buffs away the top layer of dead skin cells to reveal new, healthy cells that are more even in tone and texture. It also helps to stimulate cell renewal, promoting the natural turnover of the skin.
Microneedling
Not to be confused with the above, Microneedling works using small and painless needles that gently penetrate the skin to promote collagen production and cell turnover. This process stimulates the skin's natural healing process, helping to regenerate a healthier and more even complexion and gradually reducing all types of acne scars.
Chemical peels
Ideal for hyperpigmentation scars, a chemical peel is chemical form of exfoliation which dissolves dead skin cells, removing the top, scarred layer of the complexion. Look for a peel containing an AHA such as Glycolic Acid or Lactic acid which are often more gentle on the skin than physical scrubs and help to brighten and even the complexion. Similarly, BHAs such as Salicylic Acid, often found in peels, can help to keep the pores clear from build up and dead skin, preventing new blemishes from forming.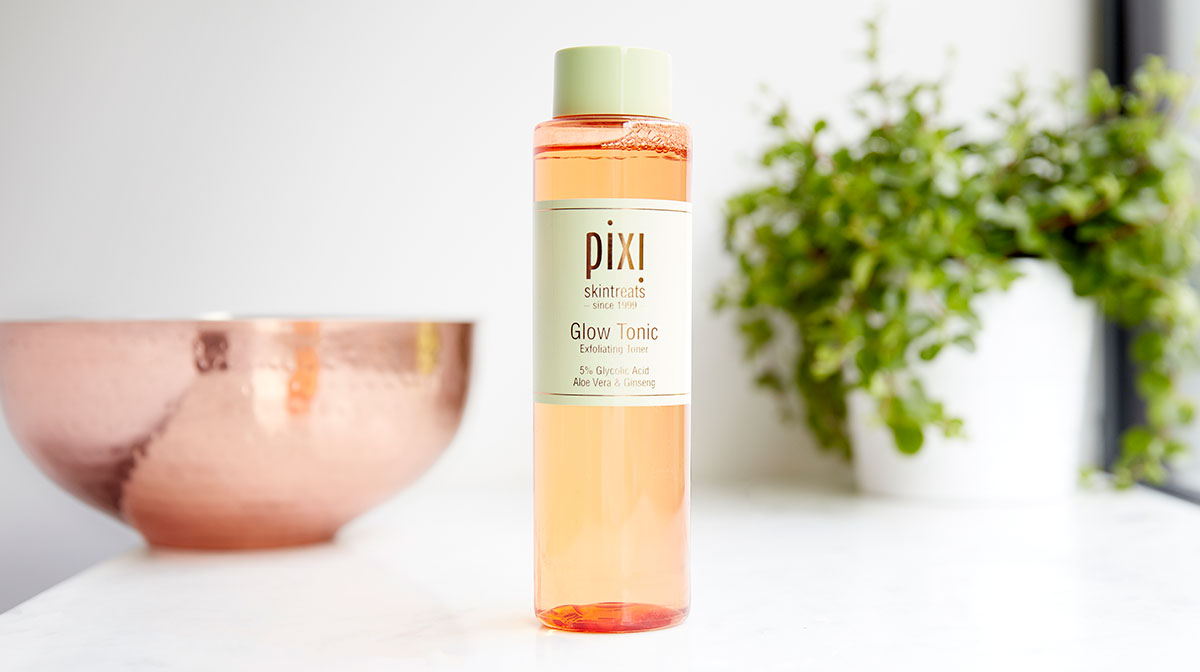 The First Aid Beauty Skin Lab Resurfacing Liquid transforms the skin's texture and reduces the appearance of scarring without causing irritation. With a 10%  blend of four Alpha Hydroxy Acids as well as Licorice Root and Lemon Peel Extract, the potent formula also brightens the complexion for a smooth and even finish.
Tackling a whole host of skin issues from wrinkles and enlarged pores to acne scarring, these cult Dr Dennis Gross Peel Pads help you to achieve the results of a professional peel at home. Combining five AHAs and BHAs, the potent pads slough away dead skin cells and enrich your skin through microexfoliation to leave your complexion radiant, youthful and more even. It's no wonder these are loved by beauty editors and facialists all over the world.
Face Scrubs
Though they can cause some redness short-term, a facial scrub also helps to exfoliate dead and damaged skin cells away to even the skin. Often combining both chemical and physical exfoliants such as microbeads, these double action formulas penetrate deep into the dermis as well as targeting the top layer, to completely revitalise the skin.
The NIP + FAB Extreme Scrub helps to refine skin and boost radiance using a potent blend of  Glycolic Acid, the 3-in-1 formula combines chemical and physical micro-exfoliating powers of Glycolic and Salicylic Acid to both unclog pores and remove dead skin cells, helping to increase cell turnover and minimise the appearance of scarring.
Retinol
A form of Vitamin A, retinol stimulates cell turnover in the skin, promoting the production of collagen and helping to repair any damage such as acne or scarring. Not just effective for treating an uneven complexion, Retinol is well known for it's anti-ageing benefits, and promotes an all round healthier visage.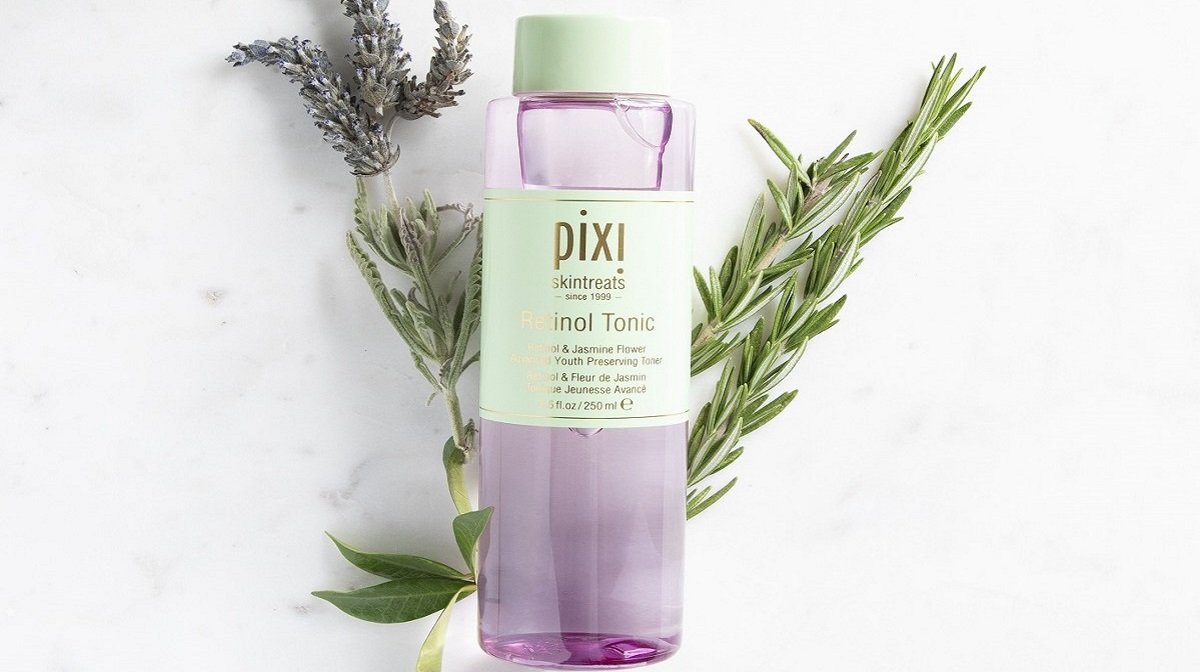 Discover
What is Retinol?
One of the most searched for ingredients in skincare, what is Retinol? what does it do? When should we use it? And why? Find out here.
The Crystal Retinal 1 Serum by Medik8 is a retinol rich formula that helps to increase cell turnover to reveal younger and glowing skin. The Serum contains glycerin and vitamin E, hydrating whilst it smooths out the skins surface and tone, reducing acne-causing bacteria to keep skin clear and balanced.
Vitamin C
Vitamin C is famous for it's brightening properties, so it's no surprise that it is one of the most effective ingredients for treating scarring and hyperpigmentation. Vitamin C works by breaking up pigmentation to prevent dark spots from forming and also reduces the appearance of existing ones. Vitamin C is also high in antioxidants which helps keep the skin protected from external aggressors whilst it repairs.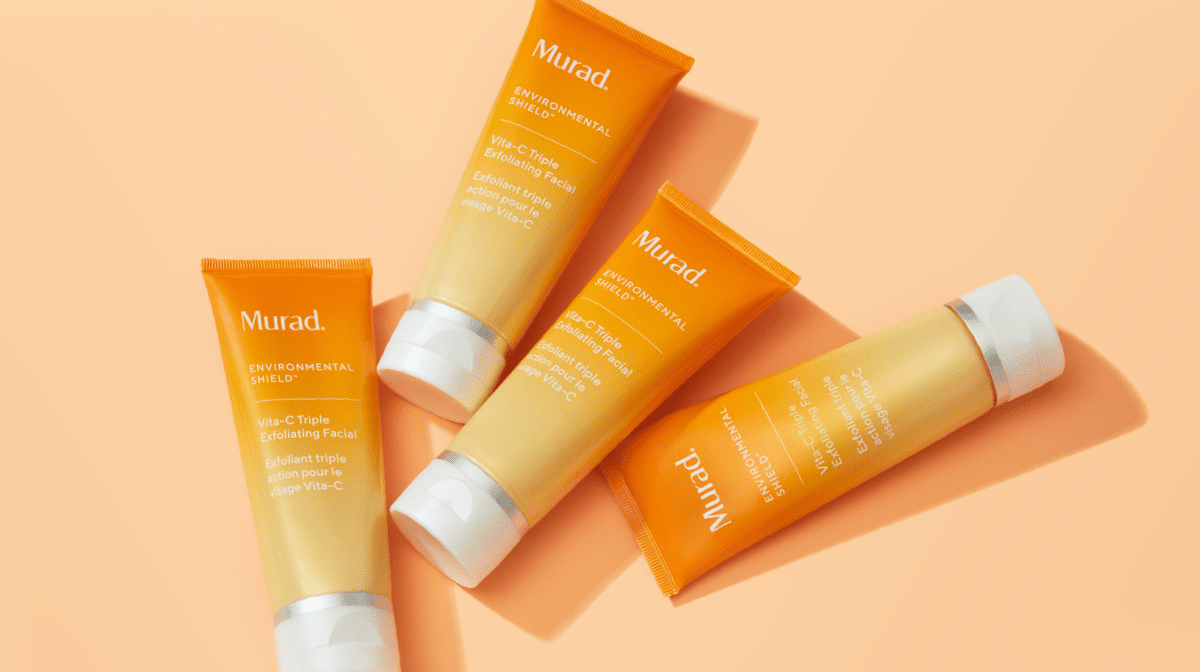 Containing Vitamin C and enriched with exfoliating BHAs, the Murad InvisiScar Resurfacing Treatment is designed specifically to target scars. The treatment helps to minimise their appearance and fills pitted scars to reduce their depth, evening the texture of the skin. The Vitamin C in the formula helps to balance out the skin tone, leaving your complexion looking healthier and brighter.
LED Light Therapy
Though slightly more expensive, LED light therapy is a super effective way to reduce acne scarring as well as helping to reduce new breakouts. Red light has the ability to penetrate deep into the skin, reaching the lower layers and stimulating cell turnover as well as activating stem cells to encourage recovery. Red light in particular also acts as an anti-inflammatory, reducing the redness around the scarring, whereas blue light helps to eliminate acne-causing bacteria to prevent new blemishes from forming.
Working with brands at LOOKFANTASTIC for over two years I have developed my knowledge of all things beauty from key skincare concerns to niche makeup tricks and haircare hacks.
I have a major passion for finding effective solutions that are easily accessible to everyone so that we can all achieve our best, glowing complexion.