A fundamental of Japanese beauty, healthy skin gives off an unmatched glow that we all strive for. When it comes to achieving healthy skin, a high quality and consistent skincare routine is key. Providing only the finest and most effective formulas, Shiseido's skincare range embodies this, with all products designed to defend and regenerate the skin, working to remove all impurities, hydrate, soften and support the skin's natural barrier. With a formulas for a variety of skincare concerns, everyone can achieve beautiful, glowing skin with Shiseido.
With an updated and improved formula, the new Ultimune Power Infusing Concentrate, exclusive to LOOKFANTASTIC, can be used by all skin types to strengthen the skin's natural barrier and create a visibly healthier complexion. Now containing the patented double anti-ageing technology, powered by 8 botanical ingredients, the Serum create visibly radiant, healthy looking skin in just 3 days*
(*consumer test on 103 volunteers)
Discover how to create your perfect routine for healthy skin with Shiseido...
Step 1: Cleanse
Cleansing is essential for removing all dirt and impurities such as makeup that can block pores and cause breakouts. Using a high quality but gentle cleanser such as the Shiseido Cleansing MicroFoam does this without damaging the skin's natural and essential moisture. The luxurious foaming cleanser produces a creamy lather that hydrates using Japanese Kirishima Mineral Spring Water that leaves your skin feeling refreshed, soft and smooth.
"I love this cleanser, especially after a long day when you don't want to spend ages taking your makeup off with multiple removers, the MicroFoam removes all makeup and cleanses skin all in one go. The oil base quickly breaks down makeup, whilst the foam cleanses and hydrates it, so skin feels clean and soft, without lots of steps. I use it on dry skin to remove any stubborn makeup."
Molly Nicholas (Field Trainer, Events Manager & National Makeup Artist, Shiseido).
Step 2: Soften
Once you've cleansed, replenish moisture levels and set your skin up for the day using one of Shiseido's anti-oxidant rich Softeners. Our Softeners promote a lit-from-within, radiant look whilst helping reduce the visible signs of ageing.
"I always felt traditional toners felt like they stripped my skin leaving it feeling dry and tight, but the Softeners leave my skin feeling soft, plump, and nourished with moisture."
Molly Nicholas (Field Trainer, Events Manager & National Makeup Artist Shiseido).
Step 3: Serum
Set your skin up for success with the award-winning Ultimune Power Infusing Concentrate. The Serum is powered by botanical ingredients that defend and strengthen the  skin, reducing the appearance of wrinkles, leaving it radiant, soft and supported.
"Ultimune is my holy grail in skincare and I use it every day and night without fail and take a few minutes to massage the serums into my skin in the morning to wake up my skin for an instant healthy glow."
Molly Nicholas (Field Trainer, Events Manager & National Makeup Artist Shiseido).
Step 4: Moisturise
Finish your skincare regime with a nourishing moisturiser suited to your skincare concerns and lifestyle. The Shiseido Benefiance range offers a range of innovative skincare that uses ReNeura Technology+, backed by neuroscientific research. The technology awakens the skin and helps to combat fine lines and wrinkles using a KOMBU-Bounce Complex.
"Benefiance gives back that plump youthful look to my skin when it looks dehydrated and dull. I love to mix a little bit of my foundation in with my wrinkle smoothing cream for a super natural skin look."
Molly Nicholas (Field Trainer, Events Manager & National Makeup Artist Shiseido).
Step 5: SPF
A must all year round, SPF should be worn every day to maintain good skin health. The Shiseido Expert Sun range is known globally for their advanced formulas that provide maximum defence against damaging UV rays that contribute to skin damage and premature ageing. Enriched with skin-nourishing ingredients, the range supports and protects the skin from a range of aggressors in the environment and never feels sticky or greasy on the skin.
"With 50/50 skincare and sun care, the Clear Sun care Stick SPF50+ works amazingly as a protective makeup base. Its smooth texture means makeup glides on and blurs imperfections, and when I need to top up my SPF throughout the day I can even apply it on top of my makeup, without disturbing it."
Molly Nicholas (Field Trainer, Events Manager & National Makeup Artist Shiseido).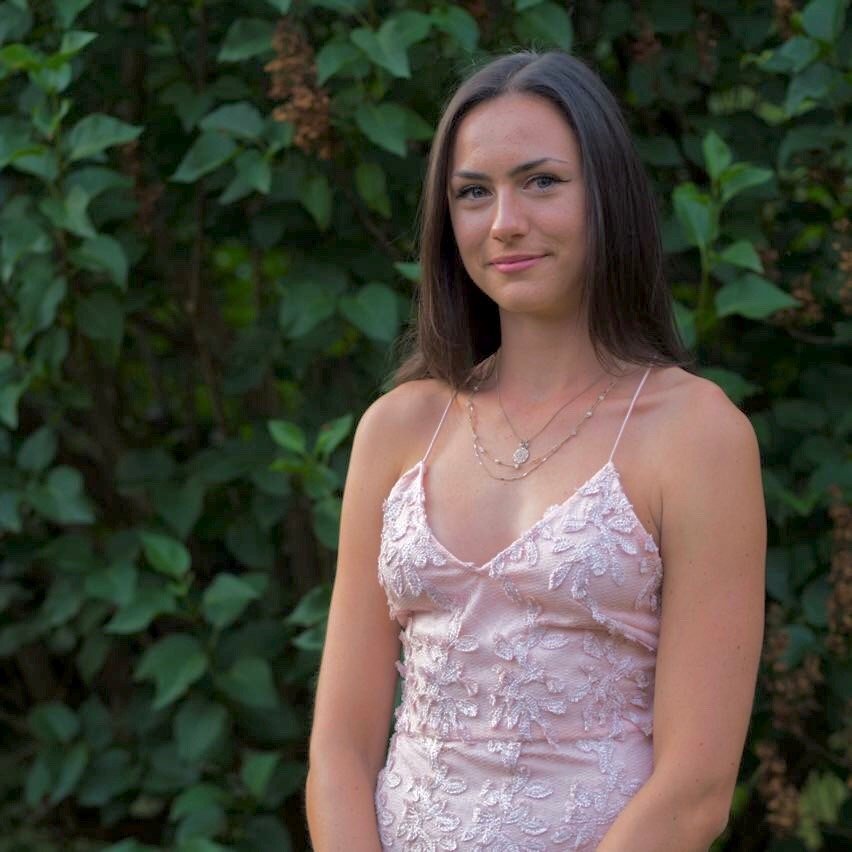 Working with brands at LOOKFANTASTIC for over two years I have developed my knowledge of all things beauty from key skincare concerns to niche makeup tricks and haircare hacks. I have a major passion for finding effective solutions that are easily accessible to everyone so that we can all achieve our best, glowing complexion.