It's no secret that cold weather causes dryness both for our skin and hair. The drop in temperature and dry conditions inside due to central heating can cause a loss of moisture and brittle hair follicles, leaving your locks looking limp and lacklustre. We have picked out some of our haircare heroes and best tips that will keep your hair hydrated and glossy sot that you can style out the festive season.
Wash less
Though you may be using a hydrating Shampoo, it's actually water that causes dryness during the washing process. To avoid loosing hydration and disrupting the natural oil balance in your hair, try to cut down on washing your hair in the winter months. Instead, opt for a dry shampoo in-between washes that will keep your hair looking, feeling and smelling fresh without stripping any moisture. The NIOXIN Instant Fullness Dry Shampoo, designed for busy mornings or a mid-day refresh, is a smart formula that absorbs excess oil whilst boosting body to leave hair looking lively and smelling fresh.
Condition
It's super important to replenish moisture after washing by conditioning your hair. This helps to smooth and soften hair to make it more manageable for styling and also delivers essential nutrients to your locks to protect them from the environment and cold weather conditions. The TIGI Bed Head Urban Antidotes Recovery Conditioner is designed to give your hair the hydration it needs, bringing it back to a healthy state and boosting softness and shine.
Dry
When you do chose to wash your hair fully, it is super important to make sure it is dry before stepping outside and into the cold. This isn't just because your mum says you will catch a cold! Hair is most fragile when it is wet. The cold temperature easily sucks the moisture out of your strands, leaving it more prone to breakage and split ends. To avoid this, make sure to properly dry your hair before you leave the house. The Aquis Anti-Microbial Rapid Turban is specially designed to take care of hair when it is in it's most vulnerable state. The soft material made up of 73% Polyester, delicately dries hair without tugging or pulling. The smart technology in the turban boasts anti-bacterial properties which keeps your towel fresher for longer, helping keep your hair and scalp protected and clean.
Oil
Just like applying a face mask once a week to moisturise your skin, a hair oil or treatment should be applied weekly to your hair in the winter to keep it hydrated and supported. A hair oil not only offers intense hydration, something we all need in the winter, but also helps to repair any existing damage by helping to strengthen your hair and seal cuticles. The System Professional Luxe Oil Reconstructive Elixir contains a blend of Argan, Jojoba and Almond Oil that gives your hair the added dose of hydration it needs. The leave-in treatment feels weightless on the hair and helps eliminate unwanted frizz, protect against heat damage and mechanical stress.
For colour treated hair, the Olaplex No.6 Bond Smoother is an absolute essential for keeping your mane moisturised in the winter. The patented, active formula works to re-link broken bonds in hair follicles, repairing damage to make hair appear smoother and softer. The salon-quality treatment helps to eliminate frizz and restore shine, whilst protecting against future damage. Simply apply the product on damp or dry hair from the middle to the tips and comb through before styling.
Protect
Heat damage is one of the biggest culprits behind dry and brittle hair! Protect your locks with a shielding spray such as the Pureology Colour Fanatic Spray. Designed for colour treated hair, but beneficial for all hair types, the anti-oxidant rich formula protects against environmental aggressors as well as extreme temperatures that the hair is exposed to during heat styling. The Spray also contains a blend of natural oils, including coconut and olive oils that replenish moisture levels throughout your mane. The multi-purpose spray can be used to prime, protect ad perfect, also helping to smooth strands, making it more manageable and shinier.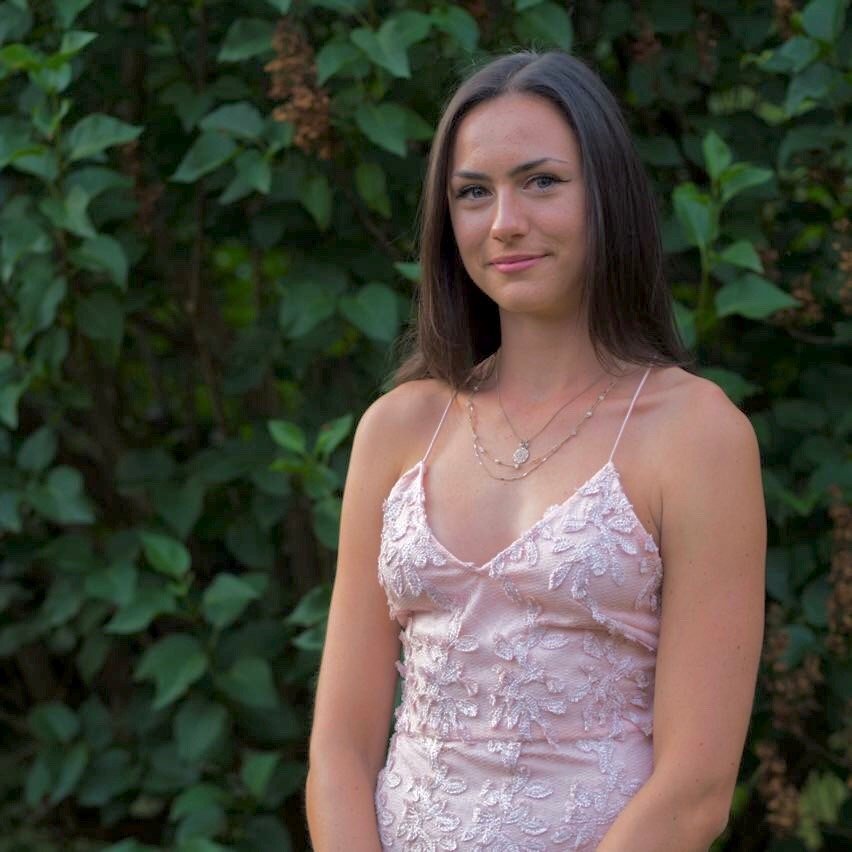 Working with brands at LOOKFANTASTIC for over two years I have developed my knowledge of all things beauty from key skincare concerns to niche makeup tricks and haircare hacks. I have a major passion for finding effective solutions that are easily accessible to everyone so that we can all achieve our best, glowing complexion.