Brow trends come and go, however, your tweezers need to remain on point to ensure precision. A good quality pair of tweezers are an essential beauty tool and out experts have tried and tested many pairs of tweezers over the years to find the best performing pair.
So if you've been wondering which are the best tweezers, then keep on reading for our guide on all things tweezers, including the best tweezers for plucking eyebrows, how to effectively pluck your eyebrows and more.
Which are the best tweezers?
Why have one pair of tweezers when you can have 4 for all your tweezing needs! The brushworks HD Combination Tweezer Set is the perfect grooming kit. The stainless steel tweezers are durable, precisely pointed and easy to use to avoid pinching your skin.
The Set Contains:
Slanted Tweezer: Perfect for tidying up stray hairs on larger areas.
Straight Tweezer: Perfect for holding false eyelashes in place and applying delicate nail art.
Slanted Point Tweezer: A multi-purpose tweezer for tidying and grooming your arches.
Pointed Tweeze:  A precision tweezer ideal for ingrown hairs and removing splinters.
You can count on Tweezerman to offer precise, expert brow shaping tools. The Tweezerman Slant® Tweezer in 'Steel' are award-winning angled tweezers that are crafted from durable stainless steel. Slanted with calibrated tension that has been perfectly aligned. The 25-degree angled tips can catch even the shortest hair to ensure your brows are precisely groomed.
Sculpt your brows with finesse with the Eyeko Tweeze It Tweezers. Complete with a tapered tip, these precise tweezers will help to pluck away hairs with ease. Crafted from stainless steel, neaten, shape or style your brows with this long-lasting pair of tweezers from Eyeko.
When it comes to brows, Anastasia Beverley Hills are the brand to call upon. Achieve beautiful brows with the Anastasia Beverly Hills Tweezer. Crafted from high-quality stainless steel, with calibrated tension to grip even the shortest hairs, the slanted tip makes for the perfect grooming tool.
H2 How should I care for my tweezers?
After lots of use, your tweezers can over time build up hair and dead skin on the nibs which may mean they lose their effectiveness more easily. Some tweezers come with a plastic cap, or a pouch to store them in, however, an effective way to clean your tweezers is to use rubbing alcohol to remove any build-up and prolong their usage.
Over time your tweezers may also lose their precision, by using a nail file you can sharpen them back up easily at home.
When it comes to tweezers, it's all about a quality pair that will allow you to pluck with precision.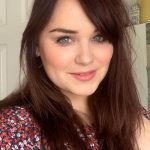 I've been writing about hair and beauty for over 10 years. I am a collector of vintage perfume and my go-to look always includes a bold pink lip! For more, visit https://www.goodgollymisshollie.co.uk