From shooting to pop stardom, to taking over our TV screens, Rochelle Humes is certainly a woman of many talents. Often seen presenting our favourite shows, the mum of three and founder of baby brand My Little Coco has since added an ambassadorship with L'Oréal Paris to her ever-growing repertoire. We caught up with the stage-to-screen star to talk all things beauty, Christmas, and an important message learned through motherhood.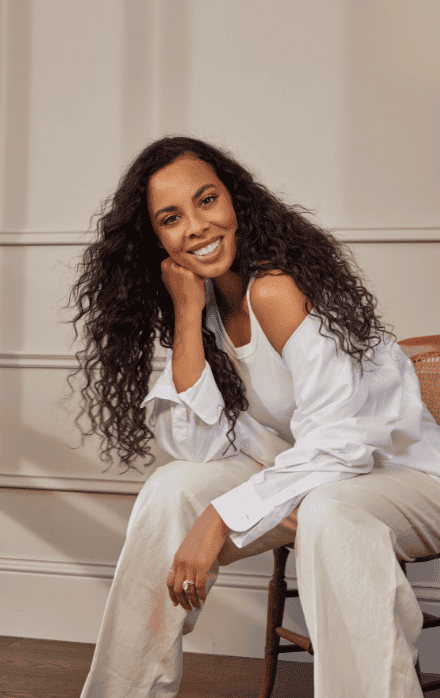 Can you tell us how it's been partnering with L'Oréal Paris?
It's an absolute dream! I've personally used and been recommending L'Oreal Paris for years, so to partner with them is a perfect match, because I really do genuinely love and use so many of the products. L'Oreal's message always rings true – everyone is worth it and to be a part of spreading that is a real honour.
L'Oreal's message always rings true – everyone is worth it
What are some beauty products that you couldn't get through a week without and why?
This is a key part of my morning routine, and it goes so far, so it's great value! Just one drop goes right across my skin and leaves it feeling refreshed.
I love the warm tones of the Estee Lauder concealer, it's great for a super-fast routine in the mornings, particularly if I'm doing the school run, I just use a little of this and then I'm on my way!
Can you talk us through your own beauty regime? Are you a 10-step skincare kind of girl or fuss-free?
It really depends on what I'm doing on the day. If I'm presenting This Morning (before I get my makeup done on set) or am doing the school run, I like to keep it simple in the mornings with just a few products like the Bobbi Brown Vitamin Enriched Face Base to moisturise and maybe the eye cream as well. I also love a good lip balm!
The evening is now my time for pampering. I might then use a few more products like a face mask or scrub, whilst also relaxing with a hot bath!
You famously returned to your naturally curly locks for your daughter, Alaia-Mai, can you tell us a little bit more about how that came about?
My daughter told me that she didn't like her curly hair. When I asked her why, she said she didn't like her curls because none of her favourite princesses had curly hair. I often styled my hair straight, much more than I do now, and it dawned on me that she hadn't seen me very often with my naturally curly hair either. So, I decided to embrace mine and now aim to encourage anyone to embrace their natural hair. It's also why I wrote my children's book series The Mega Magic Hair Swap.
My daughter told me that she didn't like her curly hair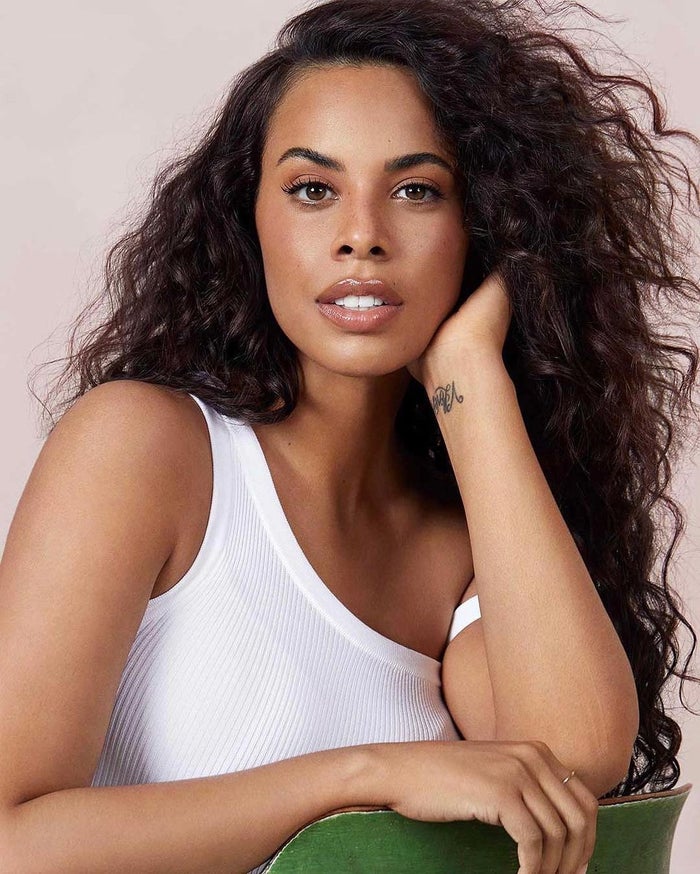 What's the secret to juggling being a mum of three with your multi-hyphenate career?
I don't know if there is a secret! But what I can say is that taking time for planning and preparation always helps. I'm so lucky to love what I do and often have a really busy schedule, and so does Marvin – so if that means we're at the O2 Arena on a Saturday afternoon supporting JLS, and we want to ensure we have a healthy meal for the family as well – I'll prepare it beforehand.
The other weekend I packaged up our favourite Saturday Soup and took it with us! I'm all about having one meal for the family, so although I like to prepare, I also want to keep it as simple as possible.
What does wellness look like to you?
Wellness to me starts from the inside out. One of my favourite self-care rituals is Pilates! I love the ability to zone out and work on my strength. It's also occasionally an opportunity for time out with friends and family, which I love – I've taken friends along, and even Marvin came with me once!
Wellness to me starts from the inside out.
How will you be celebrating Christmas?
With the family. I'm all about the Christmas food, and if you follow me on Instagram, you'll know that the potatoes are my favourite part of a roast dinner. So, I'm looking forward to making them for the Christmas dinner - I've been practicing them in the lead up! Another tradition is getting the decorations up as early as possible – we're always just so excited in our house!
Are you a full face and sequins on Christmas or is it jammies all day?
A mix of both, but we do love to get dressed up for the Christmas dinner!
Read the full interview in issue four of The Highlight, plus lots more festive features and hot beauty news!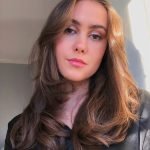 As someone with an affinity for all things beauty, discovering fantastic new products is my not-so-secret obsession. Over the years I've tried and tested a mountains worth of creams, serums and cleansers, finding some of my favourite 'holy-grail' products along the way. However, I'm always on the lookout for more ways to nourish my hair, perfect my dewy base, or enhance my skincare routine. Working as a beauty blogger for over 3 years, I've been lucky enough to collaborate personally with lots of amazing beauty brands including Christian Dior, The Body Shop and Dermalogica. I've used the Dermalogica special cleansing gel religiously since I first got it and their products are some of my ultimate skincare faves. When it comes to cosmetics, NARS Sheer Glow foundation is definitely my go-to - I live for a light, glowy base!