As an experienced beauty writer, I've tried many skincare brands over the years, spanning every corner from the 'meh' to the mind-blowing. I've searched high and low for the perfect routine for my skin type, and while I mostly have it down to a tee, sometimes my regime can't help but call for a luxury makeover.
Premium skincare is making strides across the industry, hailed for combining results-driven ingredients with smooth, sensorial formulas. But is luxury skincare really worth the hype? I tried this premium serum from NEW brand, Clé de Peau Beauté, to see whether we should be taking the time to invest in our daily routine. PLUS, I even call on the experts for insider knowledge on this exclusive, premium serum…
The brand's National Makeup Artist, Molly Nicholas, gives some insight into the luxe life of Clé de Peau Beauté:
"Founded in Japan in 1982, Clé de Peau Beauté was one of the first ultra-luxurious skincare and makeup brands that combines cutting-edge science and research with elegant aesthetics," she explains. "Clé de Peau Beauté translates to the 'Key to Skin's Beauty', merging French elegance, style and luxury with Japanese innovation and craftmanship, and was founded to push the boundaries of skin cell science, and unlock the skins ultimate radiance." The brand offer a selection of luxury makeup as well as quality skincare:
First Impressions
When I un-shell the serum from its packaging, the bottle is iridescent in colour, topped with a gold-toned cap. It features a pump applicator which I find great for avoiding product waste.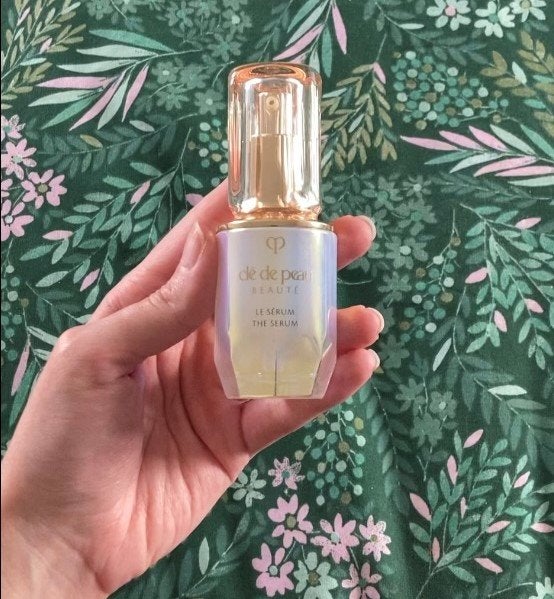 One quick glance at the instructions though and I'm surprised – the directions say to use immediately after cleansing, before you've applied any other skincare (including your toner).
Molly reveals, "Just like we all need caffeine to wake us up and get our brains working, Le Serum acts like a shot of coffee for the skin and awakens your dermal and epidermal cells to get them working more effectively and improve cell regeneration, strengthening the skin and protecting the barrier function of the skin."
Applying the serum first is said to increase the efficiency and absorption of the rest of the products in your routine. So after cleansing, I apply a few pumps of serum and gently smooth then press it into my skin. It is clear in colour and has a really subtle, fresh scent. The texture is super light, gliding across my skin easily. I note how quickly it sinks in too – there's no waiting around to apply the rest of the products in your routine, which I really enjoy.
It doesn't take long for the radiance to come through – it's subtle but my skin has taken on a much brighter, healthy-looking quality, and any dullness has been swiftly dealt with: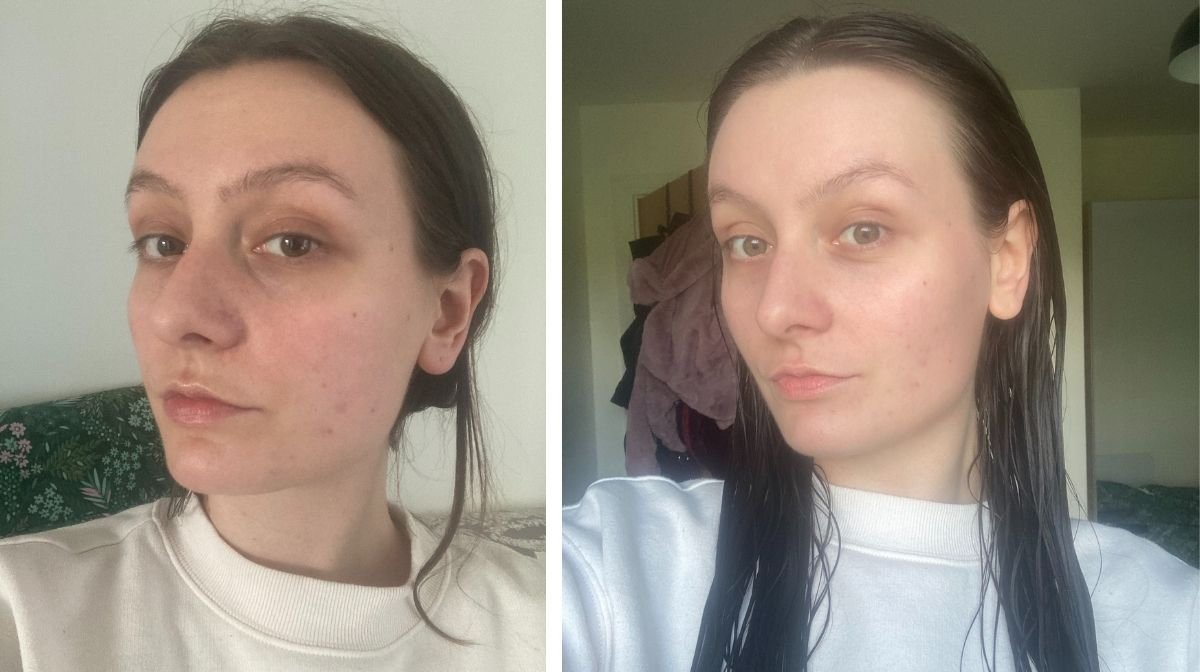 What are the benefits of the serum?
"As with all Clé de Peau Beauté products, Le Serum is powered by Skin Empowering Illuminator which contains 5 key Asian Ingredients at the core, grown from source on dedicated Clé de Peau Beauté farms; platinum golden silk essence, japanese pearl extract and theanine combat external stress like UV rays and dryness, perilla extract defends against internal stress such as fatigue and anxiety, and angelica acutiloba extract combats ageing stress."
For me, the main benefits of the serum are the brightening and conditioning properties, giving up to 8-hours of hydration for a plump, youthful-looking glow. It's even suited to every skin type and age, making it a true crowd-pleaser in luxe routines.
Plus, it's available in two sizes – 50ml and a 30ml too (exclusive to LF).
How do I apply the serum?
Molly also lets us in on her serum application tips:
"Use as your first step after cleansing and before any lotions or essences and other serums. Put 2-3 pumps on your fingertips, then starting in the centre of your face, smooth all over and gently press Le Serum in the skin. I like to end the application by pressing it into my pressure points on the temples, brow and hairline for the ultimate relaxing skincare ritual."
A little goes a long way too! "You need such small amounts of the products each time you use them because they are so effective with faster and more visible results,  and the luxurious textures spread so well, meaning the products last much longer than cheaper products that you need to use a lot more of to see any effect with!"
Do I need to invest in my skincare?
Skincare is entirely personal, so you should look for products that are suited to your skin type and concern. That said, learning to take care of your skin is always a step in the right direction.
Molly says. "With Clé de Peau Beauté products you are buying into 40 years' worth of incredible research and scientific discoveries, including IFSCC award winning findings and technology around skin and stem cell science, that is put into the products to make it stronger and more resilient against damage."
In my opinion, this miracle serum is definitely worth the hype – it instantly awakened my skin with a healthy-looking radiance, and if past experience is anything to go by, that's not so easy!