We all love the feeling when you buy a new makeup palette, the crisp untouched pigments and all of that untapped creative potential. Whether you go with a timeless smoky eye, trial a new trending fox eye look or go bold and reach for the brighter hues and graphic liners, you don't want your hard work to go to waste. We have teamed up with eye shadow experts at NYX Professional Makeup to give you the ultimate application routine along with their clever tips and tricks for how to create a true makeup masterpiece that won't fail or fade!
Step 1: Fail to prepare, prepare to fail
Just like you would prime the skin before applying foundation, you need to prime the eye-lids! Adding a primer before your Eye Shadow not only means that the product is more likely to stay put for longer and not crease, but also creates a blank canvas for the pigment so that the colour you pick really pops. Apply the NYX Professional Makeup Eye Shadow Base lightly on the eyelids using either a brush or your finger to prime the lids and intensify colour payoff. Another great tip for even more intense colour; wet your brush before applying!
Step 2: Perfection is in the selection
The fun part, picking your colours! Let out your inner MUA and pick out your shades for your look. For all of the NYX Professional Makeup Palettes the 'Row Rule' or the 'Square Rule' can be applied. Simply put, this means if you select a row of shades within any of the NYX Professional Makeup Ultimate Shadow Palettes, such as the bestselling Warm Neutrals Palette, the colours are guaranteed to complement one another. Similarly, within one of the NYX Professional Makeup bigger palettes such as Such A Know It All any square of shades will also create a super colour coordinated finish! Don't believe us? Have a look at the below and then put the rules to the test by getting experimental yourself, the possibilities are endless!
https://www.youtube.com/watch?v=RRFpvRxCogo&feature=youtu.be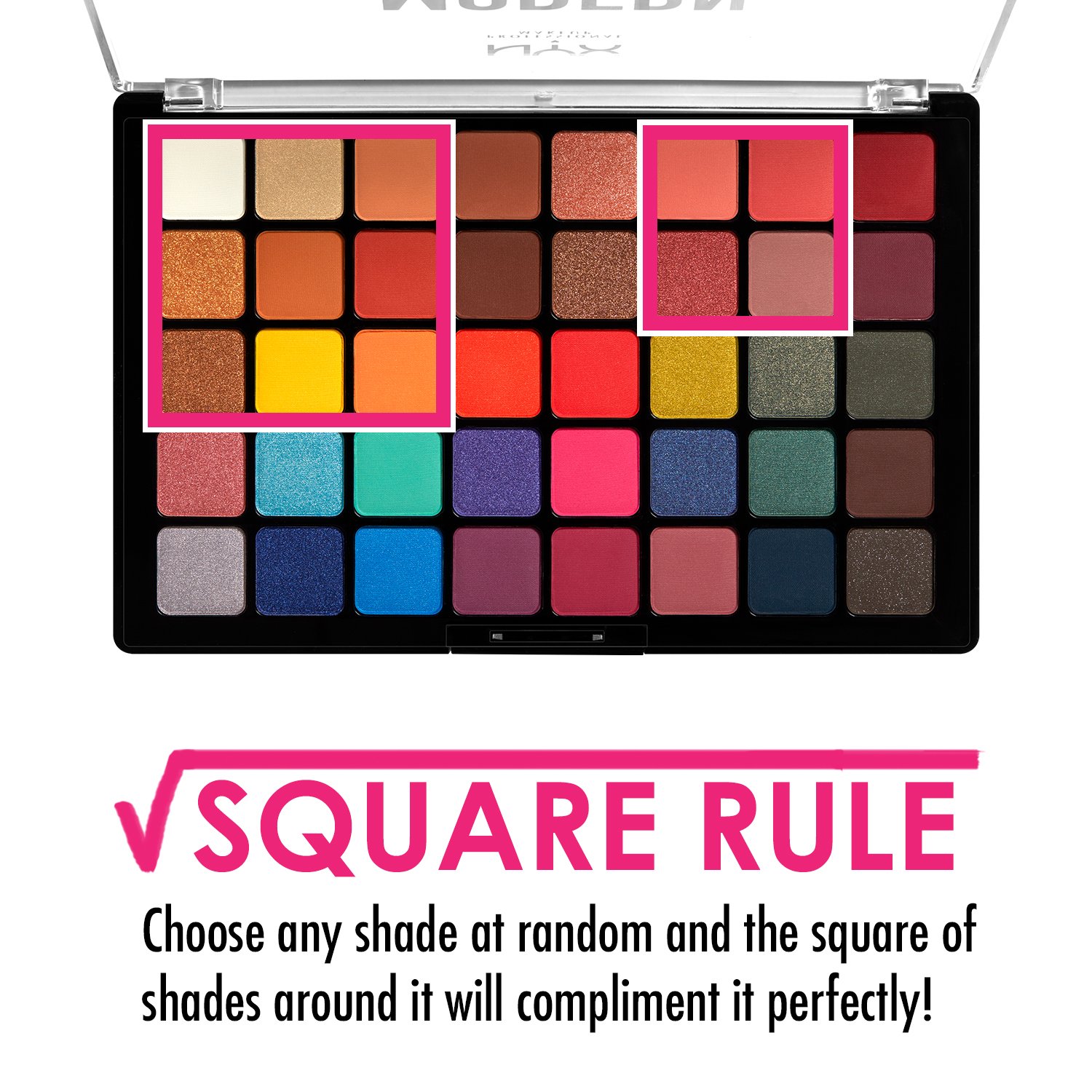 Step 3: Application 101
Apply each shade directly to the eyelids with your favourite NYX Professional Makeup Eyeshadow Brush. We recommend if you're only going to use one brush to select the NYX Professional Makeup Pro All Over Shadow Brush as this tool takes multi-tasking to a whole new level! For a striking smokey eye, use your lighter shades out of the ones you have chosen to highlight and brighten the inner corner of the eye and brow bone. Next, apply your mid-tones, such as a soft brown slightly darker than your skin tone, make for ideal transition shade; buff these through your crease to create the perfect canvas to blend darker shadows on top. Finally, use your darker tones to smoke out the outer corner of the eye and add depth through the crease. You can also take dark shades along the lash line to add definition and prepare for the finishing touches to your eye look.
Step 4: The finishing flourishes
If you want an even bolder look, line your lids with a lick of L'Oreal Paris Superliner Slim Black Eye Liner, a precise felt liquid eyeliner with intense colour payoff for that finishing touch. In one steady stroke, the Perfect Slim enhances the shape of the eye making your carefully created eye shadow look stand out even more.  Shake well before use and start applying the eyeliner felt tip as close to the lash line as possible in the inner corner of the eye. With small gentle strokes, draw out from the inner corner of the eye applying more pressure as you move towards the outer corner of the eye, this will create a thicker, bolder line. For an eye opening look: draw an eye flick at the end of your eye towards the end of your brows. Then, link it back to the outer corner of your eye. Pro Tip: Lean your elbow on a hard surface to keep your hand steady whilst applying your eyeliner.
Long lashes enhance any eye look so liner or not, next apply the L'Oreal Paris Lash Paradise Mascara to your eyelashes, using the brush to both coat and thicken the lashes and fan them out. The caring formula is suitable for sensitive eyes and nourishes your lashes as well as enhancing them so that they will grow thicker and stronger. The Mascara is enriched with lash-loving castor oil, for intense volume and spectacular length with a feather-soft feel. Prime the lashes with the L'Oreal Paris Lash Paradise primer then simply brush through your lashes with your L'Oreal Paris Lash Paradise Mascara from root to tip, repeating a few times.
After you've added Mascara, brush away any product fall out from under the eye with a face powder brush and touch up with Maybelline's Instant Eraser Concealer. This handy product not only covers up dark circles and banishes blemishes but different shades can be used to brighten the under eye area so your eye shadow look can really shine.
Finish off the look with the perfect brow to frame your eye area, using the L'Oreal Unbelievabrow to get a tinted brow look from the comfort of your own home. The Unbelieva'brow brow tint creates natural, fuller looking brows without looking cakey or false. Easy and fast to apply, the formula sets in just 90 seconds and lasts for days. Smudge-proof, transfer-proof and waterproof brows – no touch ups needed.  Lightly apply eyebrow gel to fill in sparse areas in your chosen shade. Use the angled brush to outline and define your brow shape or for a more subtle brow look, use the micro-angled brow brush to create hair-like strokes. To finish off, Comb through your brows with the spoolie and wait for 90 seconds for the formula to set. Made a mistake? Don't worry, it can be easily removed with wipes or makeup remover.
Step 5: Spritz and stay
No makeup routine is complete without a spritz of a the NYX Professional Makeup Setting Spray to ensure all of your hard work creating a killer eye look is preserved all day or night long with no chance of it budging or fading. Coming in a choice of 3 finishes (Matte, Dewy and Radiant), simply spray over your face as the last step in your make up routine and it will keep everything looking as fresh and immaculate as when you applied it up to eight hours later.
Shop all Eye Makeup on lookfantastic here.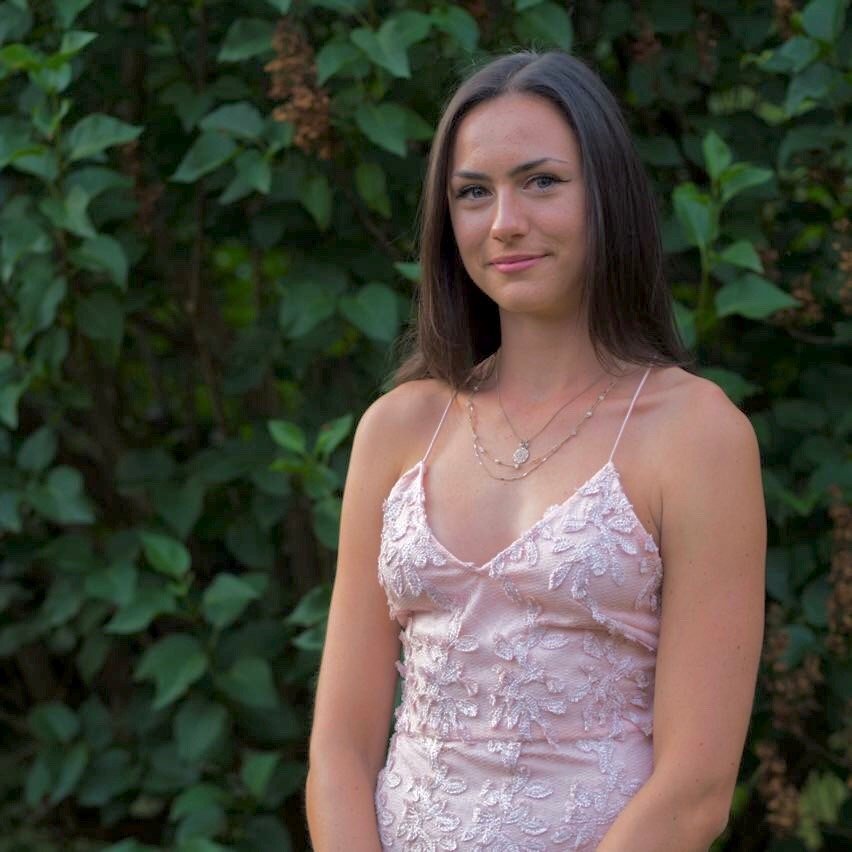 Working with brands at LOOKFANTASTIC for over two years I have developed my knowledge of all things beauty from key skincare concerns to niche makeup tricks and haircare hacks. I have a major passion for finding effective solutions that are easily accessible to everyone so that we can all achieve our best, glowing complexion.