With Valentine's Day around the corner, now is the perfect opportunity to delve deeper and think about your love language.Everyone gives and receives love in different ways but by identifying your preference it can help to enhance your relationship so you and your partner can understand each other more. So,whether you prefer words of affirmation or physical touch, discover which love language suits you and the best beauty products to match. 
Love language - Words of affirmation
If you think words speak louder than actions then this love language is for you. From compliments to pet names, we've rounded up the perfect gifts that simply say "I love you". 
It's true when they say a fragrance speaks a thousand words and the Tiffany & Co. Eau de Parfum for Her is no different. Opening with vibrant top notes of Vert de Mandarine, the scent falls into a floral heart of Iris before lying on a base of Patchouli and Musk. Housed in a stunning crystal bottle, the scent is the perfect gift to cherish. 
Top Note: Vert de Mandarine.Heart Note: Iris.Base Notes: Patchouli, Musk. 
Let your lips do the talking with the Lancôme L'Absolu Rouge Drama Matte Lipstick. Formulated with intense colour pigment, the matte formula comes in a range of seductive shades for you to choose from. Gliding on smoothly, the lipstick lays down a dramatic colour that will last for hours. Housed in a sleek black tube, this makes the perfect staple for a romantic occasion. 
Love language - Acts of service
This love language is for those who prefer partners to show them appreciation rather than voice it. This can include simple things like running a bath after a long day or taking care of chores you've been avoiding. If this sounds like you, these are our top beauty products to match. 
There's nothing better than pampering yourself in a hot bubble bath. To make it extra luxurious try adding in the REN Clean Skincare Moroccan Rose Otto Bath Oil. Containing one of the world's most expensive oils, the scent will help you deeply relax whilst boosting your mood. Free from harsh chemicals, this oil makes the perfect addition to a pamper routine for any skin type. 
We all know the struggle of trying to fake tan your own back, so the Bondi Sands Aero Aerated Self Tanning Foamis a great beauty product your loved one can help you with. Light as a feather and extremely hydrating, the tan leaves you with a stunning sun-kissed glow, ensuring that your colour will last for as long as possible. 
Love language- Receiving gifts
For many of us, receiving gifts is a thoughtful appreciation of love. Not only does this love language show your partner's paying attention, but is also leaves you with a token to treasure. If this sounds like you, we've rounded up our favourite memorable gifts you can enjoy this Valentine's Day. 
The ghd Platinum+ White Straighteners are a great stapleto add to your collection that will last for many years to come. The sleek tool is designed to style your locks whilst protecting strands and split ends too. With a controlled temperature the straightenerholds your hairs best interest at heart, making it the perfect treat to indulge in.
The Jo Malone London Orange Blossom Home Candle makes a perfect thoughtful gift for yourself or a loved one. With notes of Clementine Flower, White Lilac and Orriswood, the candle helps to uplift your mood whilst adding an element of luxury to any room. Housed in the brands signature glass jar, the candle burns for 45 hours so you can indulge in the aroma time and time again.
Love language- Quality time
This love language is all about wanting to spend time with your loved one going on dates and doing fun activities. If this sounds like you, we've rounded up the best beauty products you can share the experience with. 
The Le Mini Macaron Gel Manicure Kit - Cherry Red allows you to achieve salon-worthy results from the comfort of your own home. Including an LED lamp, a gel polish and several accessories, the kit has everything you need to carry out a relaxing manicure in no time. 
Face masks can be a great activity to for an at-home date night pamper. The L'Oréal Paris Pure Clay Detox Face Mask helps to transform your skin by clarifying your complexion and smoothing your visage. Made with a powerful blend of three clays, the product works deep within pores to sweep away excess sebum and replenish moisture. 
Love language- Physical touch
This love language is all about intimacy with hugs, kisses and massages being the key to your happiness. If this sounds like you, take a look at our top products to help you get physical with your loved one. 
The Elemis De-Stress Massage Oil is the perfect product to help you relax and destress with your partner. Formulated with pure essential oils including Rosewood, Geranium and Chamomile, the oil is great to use after a soothing bath or gentle exercise. Simply pour a small amount into your hands, warm between your palms and massage into your body for a relaxing experience. 
Great to use alone or with that special someone, the LELO Soraya 2 – Aqua is the perfect sex toy to use to increase intimacy. Built to deliver dual-stimulation on a deeper level, the multi-action tool from LELO offers 12 speeds and variations so you can deliver intense thrills at the touch of a button. 
Shop all Valentine's Day essentials at LOOKFANTASTIC.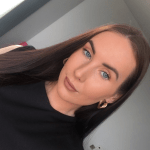 As a beauty fanatic I'm always on the lookout to try and experiment with new products! I've been writing about everything beauty for over 3 years and specialise in skincare so have plenty of tips and tricks to help put blemishes at bay and get your complexion glowing. Whilst being a content writer at LOOKFANTASTIC I've had the opportunity to collaborate with incredible brands including Tom Ford, Dolce & Gabbana and La Mer, taking my understanding of the industry to the next level. In the past I've been a freelance makeup artist and have collaborated with brands including NYX and Revolution Beauty on a personal level, sharing my makeup creations for the world to see. My ride or die brands have to be PIXI, Laura Mercier and Bobbi Brown and I can't live without my trusty MAC Velvet Teddy!