Having acne can not only be painful physically, but can also be a huge mental struggle when it seems like nothing is working to get rid of it. One of the most common skin conditions, with over 5 different types and multiple different causes, searching for the right skincare can be extremely tedious and equally as expensive. After suffering from acne for over 5 years, testing what felt like 100s of different products and reading an extensive amount of expert information (largely thanks to my job as a beauty writer!), these were the products that finally cleared my skin.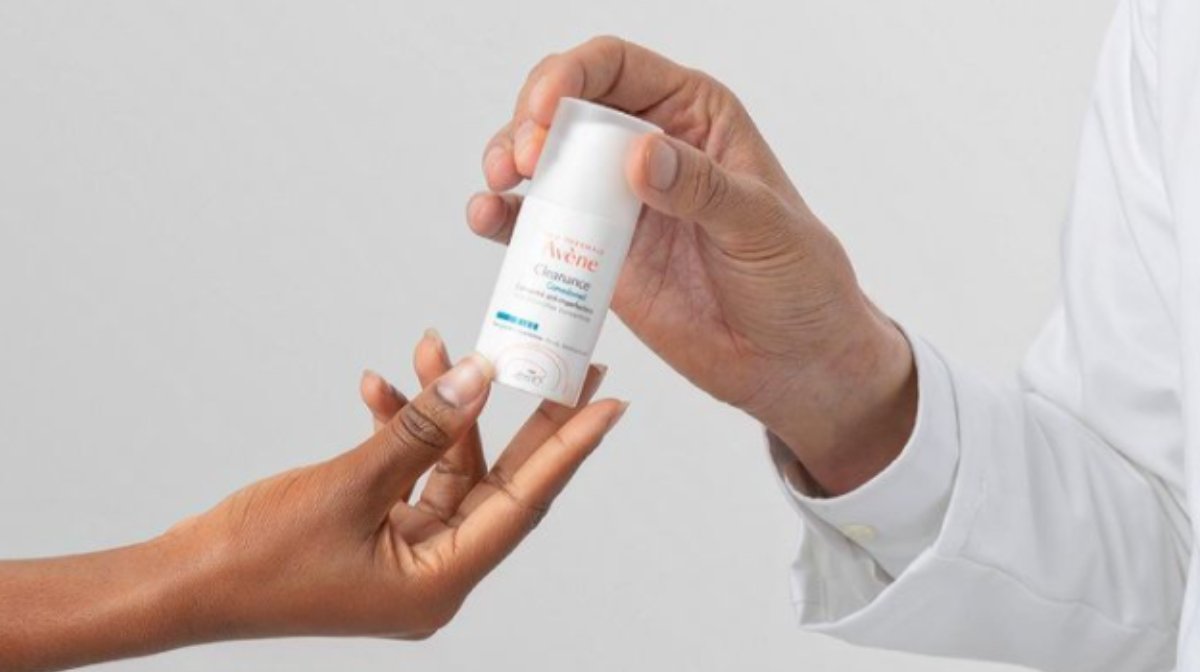 I first started experiencing quite severe acne approximately 5 years ago, mainly around my chin, which I was told was largely due to hormones. Though it started off as a few minor papules, these quickly turned into larger and more painful pustules and nodules (hard bumps under the skin). Panicked and very uneducated on skin health, I tried all of the harshest spot treatments I could get my hands on, moving onto the next pricey, skin-stripping formula after seeing no results after just a week or two of application.
After a year or so of no improvement with either skincare or the two rounds of antibiotics I was prescribed by my doctor, I decided to take a new approach to my skincare regime. Putting into practice the information I had received for my work from some of the top skincare experts, I threw away the harsh formulas and, after learning it can take up to 6 weeks for a product to show results, became consistent with my routine, which I still use to this day.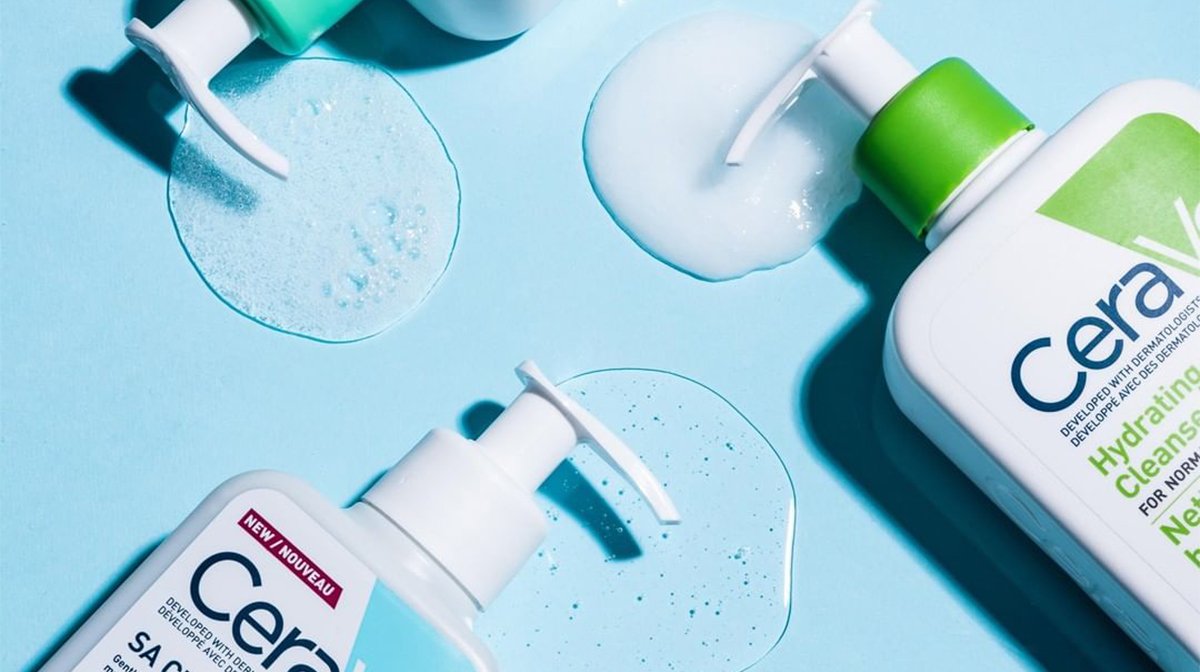 The skincare routine I used to clear my acne
Step 1: Cleanse
Consistently being recommended by dermatologists, and known for it's gentle yet effective formula, I had high hopes for the CeraVe SA Smoothing Cleanser before even trying it, and it definitely didn't disappoint. Unlike some other salicylic acid cleansers, which I found to irritate my sensitive skin slightly, this gel formula is hydrating and refreshing and I started to see an improvement after just two weeks.
Powered by a blend of 0.5% salicylic acid, a gentle chemical exfoliant, along with hydrating hyaluronic acid and essential ceramides, the cleanser lifts away dirt and makeup, retexturing the skin whilst infusing moisture and strengthening the natural barrier.
Step 2: Tone
Part of La Roche-Posay's Effaclar range, specifically formulated to tackle blemishes, this hydrating toner has become a staple part of my skincare routine. The La Roche-Posay Effaclar Clarifying Lotion picks up any leftover dirt or makeup on my skin after cleansing and helps to refine the pores, leaving my skin feeling refreshed and balanced.
A micro-exfoliant astringent made up of lipo-hydroxy acid, the formula eliminates excess oil responsible for acne without irritating the skin. Blended with the brand's famous thermal spring water, the lotion is 100% hypoallergenic, making it suitable for the most sensitive skin types.
Step 3: Moisturise
Number one rule of the beauty industry; always wear spf! Opting for an spf-enriched formula that wouldn't clog my pores or cause additional breakouts, my go-to moisturiser for the last 3 years has been the La Roche-Posay Effaclar Duo+ SPF30 with Niacinamide. Lightweight and non-greasy, the moisturiser absorbs quickly into the skin and leaves my complexion feeling hydrated but never heavy, even on top of blemishes.
Formulated with niacinamide, salicylic acid and an LHA solution, the formula very gently resurfaces the skin, repairing damaged cells and reducing shine from excess oil. The spf30 in the moisturiser keeps the skin shielded against harmful UV rays that can worsen imperfections.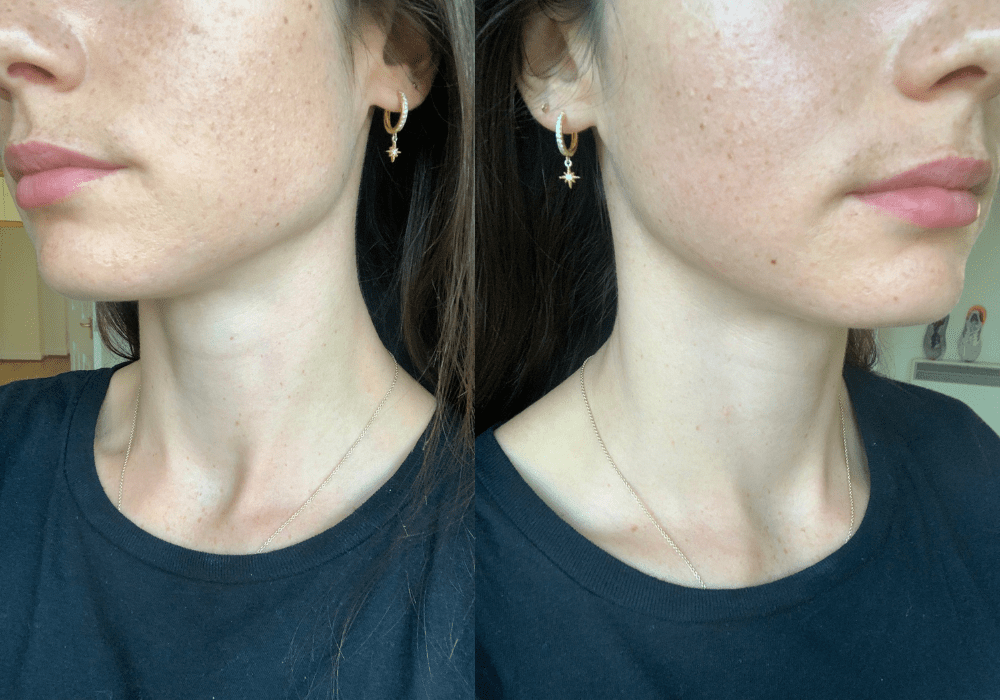 My top tips
Keep it simple - try not to overwhelm your skin with too many formulas at once to let it repair itself.
Stay consistent - skincare formulas can take several weeks to show results so pick the products that work for you and stick to them.
Seek medical advice - if you're still not seeing results, talk to a medical professional to find the best solution for you.
CeraVe Blemish Control
The latest in CeraVe's range of bestselling skincare, the CeraVe Blemish Control collection is formulated with a potent concentration of 2% salicylic acid which works to unclog the pores and remove blocking dead skin cells. Designed specifically for blemish-prone skin, the expert formulas also contain niacinamide and essential ceramides to ensure hydration levels are maintained and to prevent irritation.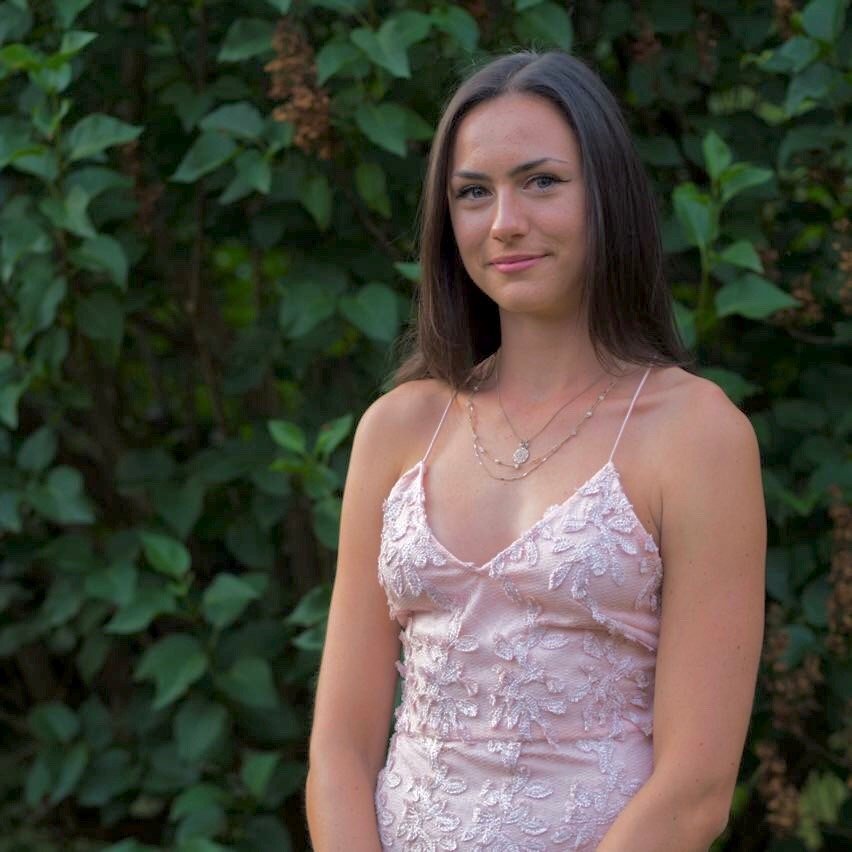 Working with brands at LOOKFANTASTIC for over two years I have developed my knowledge of all things beauty from key skincare concerns to niche makeup tricks and haircare hacks. I have a major passion for finding effective solutions that are easily accessible to everyone so that we can all achieve our best, glowing complexion.