If you suffer from acne, it can be a tedious task discovering new ways to banish your blemishes. From whiteheads to under-the-skin spots, acne comes in all shapes and sizes and different products will work best depending on what kind you have. To help you out we've curated a list of the best acne treatments so you can clear up your skin with confidence. 
Made specifically for acne-prone skin, the La Roche-Posay Effaclar Duo+ is an everyday moisturiser to help smooth your skin texture, reduce blackheads and blemishes and minimise pores. This product is particularly great if you have oily skin as it also works to minimise shine, making it a great daily moisturiser to use before makeup application. Infused with Niacinamide, Glycerin and Salicylic Acid, this is your go-to for even sensitive skin!
Want to eliminate blemishes overnight? Then the COSRX Acne Pimple Master Patch will be your new best friend. Whether you have an unwanted visitor on your face or you can feel one brewing, simply apply a patch onto clean, cleansed skin and leave on overnight. The patches work to target breakout-causing bacteria which helps to minimise blemishes and inflammation. These can also be worn under foundation so you don't have to let acne ruin your day!
Target blemishes head on with the Kate Somerville EradiKate Blemish Treatment. Infused with Zinc Oxide and Clay, the pretty pink formula works to draw out impurities and absorb sebum from your pores. We recommend applying it to freshly cleansed skin with a cotton bud directly to the spot or surface where a blemish is forming. Simply leave on overnight and wash off with warm water in the morning for a clearer complexion. 
If you want to indulge in salon treatments at home, treat yourself to the Talika Free Skin Anti-Blemish Device. Targeting blemishes at their core, this blue light device mimics the popular salon facials and works to kill bacteria, excess sebum and reduce redness. But it doesn't just stop there, the tool also has a red light setting to help soothe irritation and calm down rashes, making it a skincare saviour for all your needs.
If you're looking for a blemish busting serum, The Ordinary Niacinamide 10% + Zinc 1% High Strength Vitamin and Mineral Blemish Formula is perfect to incorporate into your skincare routine. Infused with a host of vitamins and minerals as well as high concentrations of pimple reducing ingredients, this formula will help to minimise acne and discolouration over time. It also helps to regulate sebum, leaving you with a clearer, less oily complexion. 
If you're after a fast solution to busting your blemishes then the ZitSticka Hyperfade Microdart Blur Patches are for you. Infused with hyaluronic acid, niacinamide and vitamin C they also release brightening, regenerative properties to help blur the look of dark spots at rapid speed. Layered with 24 self-dissolving microdarts that melt within 2 hours of application, the patches offer a fast-acting approach. Simply pop them on your blemish and you're good to go!
Winner of the best Vitamin C product in the Grazia 2021 Beauty Awards, this Silymarin CF Serum by SkinCeuticals is perfect for anyone with mature skin and blemishes. The Vitamin C and Ferulic Acid in the formula help to brighten the complexion and reduce fine lines and wrinkles, whilst Milk Thistle Plant helps to reduce sebum production to prevent breakouts and mattify unwanted shine.
Shop all acne solutions at LOOKFANTASTIC.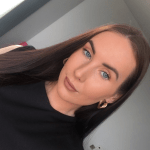 As a beauty fanatic I'm always on the lookout to try and experiment with new products! I've been writing about everything beauty for over 3 years and specialise in skincare so have plenty of tips and tricks to help put blemishes at bay and get your complexion glowing. Whilst being a content writer at LOOKFANTASTIC I've had the opportunity to collaborate with incredible brands including Tom Ford, Dolce & Gabbana and La Mer, taking my understanding of the industry to the next level. In the past I've been a freelance makeup artist and have collaborated with brands including NYX and Revolution Beauty on a personal level, sharing my makeup creations for the world to see. My ride or die brands have to be PIXI, Laura Mercier and Bobbi Brown and I can't live without my trusty MAC Velvet Teddy!