If you're looking for the hydrating benefits of a moisturiser coupled with the complexion-enhancing properties of foundation, then a tinted moisturiser is exactly what you need.
Tinted moisturiser is a light to buildable coverage moisturiser infused with a small amount of pigment. This means you benefit from the nourishing powers of moisturiser and the skin-enhancing benefits of makeup. Here, we'll be sharing all there is to know about tinted moisturiser, as well as our favourite tinted moisturisers on the market.
Who should use tinted moisturiser?
Tinted moisturiser is ideal for people who prefer a lighter base, and it is particularly beneficial for those with mature skin types, thanks to the way it hydrates and brightens the skin. Tinted moisturiser is also great for everyday wear when you don't want full coverage, but would like to even out any redness or dullness within your complexion.
Is tinted moisturiser the same as bb cream?
Tinted Moisturiser and BB cream are different and typically offer different things. BB creamor beauty balm is more of a makeup primer that offers some coverage. Tinted moisturisers can sometimes include SPF and are used to hydrate your skin whilst adding a hint of coverage, as opposed to creating a primed base for foundation application.
Is tinted moisturiser bad for your skin?
Tinted moisturisers are not bad for skin and are just like any other makeup product you use. You can also buy tinted moisturisers that are suited specifically for your skin type so that it works harmoniously with the way your skin behaves. It must be noted that tinted moisturisers are not intended to replace the moisturiser you use in your everyday skincare routine and they must be cleansed away just like your regular makeup at the end of the day.
The best tinted moisturisers
 The best luxury tinted moisturisers
Treat your skin to the Chantecaille Just Skin Tinted Moisturiser. This lightweight, smooth and hydrating tinted moisturiser contains SPF15 protection and blends effortlessly into your skin. Discolouration and imperfections are smoothed away without ever feeling heavy on the skin.
The Natura Bissé Diamond Cocoon Sheer Cream is a tinted moisturiser that works hard to protect your skin from the sun, environmental pollution and blue light. This illuminating tinted moisturiser is ultra-hydrating whilst making your skin look and feel less dry and dull.
The best affordable tinted moisturisers
 Looking to achieve a dewy complexion? Choose the Barry M Cosmetics Fresh Face Foundation. The lightweight, brightening formula is infused with plumping Hyaluronic Acid and Vitamin C to leave your skin looking glowing and radiant.
The Stila Lingerie Souffle Skin Perfecting Color is a lightweight, whipped tinted moisturiser that utilises advanced pigments and light-reflecting particles. Blurring the appearance of imperfections, this tinted moisturiser evens out skin tone for a photo-ready finish.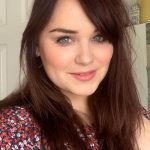 I've been writing about hair and beauty for over 10 years. I am a collector of vintage perfume and my go-to look always includes a bold pink lip! For more, visit https://www.goodgollymisshollie.co.uk