With party season about to take off and so many different events to attend, from the office party and that girl's night out to family get togethers, finding the right look to match your event (and personality) can be tricky.
Thankfully, the false lash experts at Ardell have a fantastic selection of lashes to help compliment whatever look you go for over the holidays. We're asking them to share their favourite choices for every festive occasion as well as all the tips for getting the application perfect every time.
How to Put on False Lashes Perfectly
The Ardell lashes are all amazing quality; it is no surprise that their Wispies are known as icons in the beauty industry. With a few little steps, you can make sure you're left with beautiful fluttery lashes every time.
[embed]https://youtu.be/bySUe95iy5c[/embed]
Some extra tips from the Ardell makeup artists are:
Mould the lashes before you apply them. Bend them back and forth a little with your hands to make them more supple; it'll help them fit to your eye shape perfectly.]
Start from the outside in. Press the lashes down from the outer corner inwards an it will ensure a better fit.
Do lashes first. Apply your eye makeup after the lashes so that everything blends in together.
3 of the Best Lashes for the Christmas Season
The Ardell team have put together their favourite festive lash looks:
Intensify your peepers with Ardell's must-have lashes - the Demi Wispies. A long standing MUA and celebrity favourite, the curvaceous style and flared outer corners will enhance and define your eyes, while adding natural volume and fullness. Add these lashes to complete a stunning smoky eye and you've nailed the perfect glamourous Christmas season look. So, if you've opened up your lookfantastic Advent Calendar today, you're all ready for that big night!

Want to experiment and have a play around with false lashes without trying anything too much? Then apply Ardell's Style 101 to add subtle length and density to your natural lashes. Short and full, they give a rich, fluttery look. Team up with a cat eye to ensure you're looking fabu-lash for any Christmas event!

If you struggle with confidence but want your eyes to do all the talking, the Ardell Individual Lashes are great to add some extra oomph to your lashes. Each lash is permanently curled, weightless and easy to apply. This style is perfect for filling in any gaps or for wearing on the outer corner of the eye to elongate the shape of your eye to give you a beauty boost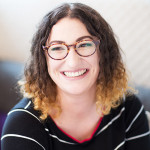 Major fan of scented candles, Make Up brushes and Highlighter. I'm always on the hunt for those Holy Grail products and my dressing table is covered in more beauty products than I like to admit. As an adopted Northerner originally from Brighton, I spend most my days wondering what all this rain is about. My hair isn't grateful for the move. Currently loving:
NIOD Photography Fluid