Natural beauty is having a moment, with more and more of us becoming conscious about what we put on our skin. One of our newest brand launches is lilah b; we've caught up with their founder Cheryl to talk all things business and beauty.
The Bio
Cheryl has worked in the beauty industry in the USA for over a decade, working with brands to launch and market beauty products. It was this experience that helped her decide to launch lilah b.
She wanted sophisticated, simple makeup that was good for you. Using her knowledge of product development and marketing, that is exactly what she has created.
The Interview
Q

What led you to begin the lilah b. brand?

A

When developing the core collection, I was inspired by my newly simplified, decluttered and all around healthier lifestyle due to my recent move to California from New York. I worked to create an innovative, minimalistic collection of colour that allows women to simplify their beauty routine and achieve a finished look with fewer products.

Q

Do you have any advice for aspiring entrepreneurs?

A

My advice for aspiring entrepreneurs would be to work hard, persevere, and enjoy the journey… but be sure to maintain balance along the way.

Q

What has been the highlight of your career?

A

The highlight of my career was watching the final collection of lilah b. come together after eighteen months of development. It was a wonderful experience to put everything that I am passionate about into a brand and seeing the positive reaction of retailers, beauty experts and consumers alike.

Q

What is your favourite beauty secret that you swear by?

A

When I was younger, I would create my own 'salt glow' by adding sea salt to my favourite body lotion or oil. It exfoliates the skin and gives a healthy glow. I've continued it for years as it's something I can do right at home.

Q

What sets your products apart from other brands?

A

lilah b.'s philosophy is "With less, you are more". We encourage women to simplify their beauty routine and declutter their makeup bag by purchasing less product. With lilah b., you only need a few products to achieve a flawless, finished look.  All of our products multi-task and are made with high-quality, luxurious, good-for-you ingredients.

Q

What is the hero product in your collection and why?

A

The

Divine Duo lip & cheek

is definitely our best-seller and a great introduction to the brand. Women absolutely love this product because it's

easy to use on both lip and cheek

and is healthy and moisturizing while offering

long-lasting, buildable matte coverage

. Divine Duo comes in an array of beautiful, modern shades suitable for all skin tones and is packaged in our luxe stone compact.

Q

Your products are visually beautiful! Is there a specific reason for the design?

A

Thank you! When creating the "stones", I focused on a design that was luxe, sophisticated and felt wonderful in a woman's hand – organic and soothing to the touch. I wanted it to be timeless. I believe that women will love this packaging for years to come.

Q

What products would you recommend for an everyday look?

A
Thank you so much Cheryl for taking the time to answer our questions. Want to know more? Discover the full range of lilah b. products on Lookfantastic today.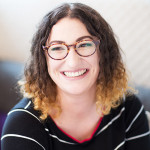 Major fan of scented candles, Make Up brushes and Highlighter. I'm always on the hunt for those Holy Grail products and my dressing table is covered in more beauty products than I like to admit. As an adopted Northerner originally from Brighton, I spend most my days wondering what all this rain is about. My hair isn't grateful for the move. Currently loving:
NIOD Photography Fluid