"How to use highlighter" is one of the most highly searched for makeup questions on the internet, which is why we sat down with MAC Senior Makeup Artist Dominic Skinner to reveal all. We want to share all the best insider tips and industry expert advice with you so you feel your best equipped to take on your beauty routine.
Responsible for many a glowing complexion, Dominic knows everything about how to use highlighter to achieve the glow you really want. From cream to powder finishes, or whether you should be using fingers or brushes to apply highlighter, LOOKFANTASTIC and MAC Cosmetics have you covered as we show you how to apply highlighter.
Dominic Skinner's favourite highlighting combination
How to use highlighter with MAC
Q

What is the best highlighter to naturally enhance your complexion?

A

To naturally enhance your complexion go for something more cream based. Try

Pearl Cream Colour Base

and tap it onto your cheekbones with your finger tips. The brightening cream highlighter moulds itself to your skin looking smooth & real.

Q

What is the most glow-inducing MAC foundation?

A

MAC Face & Body Foundation

creates the most beautifully fresh and dewy skin. It's lightweight water based formula is a quick cheat for healthy luminescent real skin. And what's best, you can go a shade or two darker to get your skin looking all Miami pool side glow realness!

Q

How can you use highlighter if you have oily skin?

A

Q

Should I use brushes or my fingers to apply highlighter?

A

It depends on the texture of the highlighter. Cream textures are better applied with fingers and powders work best with brushes. My favourite brushs for highlighting are the

184S Fan Brush

and any MAC powder brush.

Q

How can I intensify the look of my highlighter?

A

Q

Should I apply highlighter under or over foundation?

A

You can apply highlighter either under or over foundation. It's all about the finish you want to achieve. Applying highlighter under the foundation will create a beautiful luminous radiant skin. Applying it on top of foundation will create a more intense focused glow. Try both ways and see what happens.

Q

What are the different ways you can use Strobe Cream?

A

Strobe Cream

is a Makeup Artists must have due to its incredible multi use formula. Hydrate your skin with a flawless summer glow by using as a moisturiser. Add a drop to any foundation to create a soft radiant dewy finish. Tap a little onto the cheekbones for a natural pearl highlight. Plus buff onto the body and gleam from H to T for days. All shine, no shade! Shop all

highlighters

at LOOKFANTASTIC.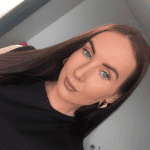 As a beauty fanatic I'm always on the lookout to try and experiment with new products! I've been writing about everything beauty for over 3 years and specialise in skincare so have plenty of tips and tricks to help put blemishes at bay and get your complexion glowing. Whilst being a content writer at LOOKFANTASTIC I've had the opportunity to collaborate with incredible brands including Tom Ford, Dolce & Gabbana and La Mer, taking my understanding of the industry to the next level. In the past I've been a freelance makeup artist and have collaborated with brands including NYX and Revolution Beauty on a personal level, sharing my makeup creations for the world to see. My ride or die brands have to be PIXI, Laura Mercier and Bobbi Brown and I can't live without my trusty MAC Velvet Teddy!