If you're looking for high-performance luxury spa products, Elemis is a British heritage brand than you can call upon time and time again for innovative skincare and body care products that give fantastic results.
Elemis combine science with natural active ingredients to bring you award-winning formulations. And if you've never tried anything from Elemis before, or you are curious to learn more about their hero products, then keep on reading as we bring you the 5 best Elemis products to try.
H2 The Top 5 Best Elemis Products
"We are a skin wellness brand with an aromatherapist's soul, an artist's spirit, and a scientist's commitment to results. An innovative and global British skincare brand with over 30 years of expertise and available in over 45 countries, we believe in 'truth in beauty'." - Elemis
The best anti ageing product from Elemis
One of Elemis' hero and best-known skincare products, the Elemis Pro-Collagen Marine Cream took three years to develop. Powered by the maximum concentrate of marine extract Padina Pavonica, this mighty cream works hard to boost cell renewal, elasticity and firmness. The Pro-Collagen Marine Cream also contains anti-oxidants to accelerate the lifting effect through increased collagen support.
The best facial oil from Elemis
Give your skin a total treat with an intensely nourishing face oil from Elemis. The Elemis Superfood Facial Oil is a 100% natural product that is infused with a cocktail of concentrated superfoods and essential oils for a brighter, more radiant complexion. Combining fatty acid-rich Broccoli Seed Oil and moisture sealing Flaxseed Oil, as well as Daikon Radish, this soothing, hydrating oil will nourish deep into your skin for a refined visage.
The best Elemis cleanser
Looking for a smart cleanser? The Elemis Dynamic Resurfacing Facial Wash will stimulate your skins natural cell renewal cycle while removing dead skin cells which can make your skin look dull. This resurfacing cleanser uses non-abrasive exfoliation ingredients such as larch tree and babassu oil to help retain moisture and brighten skin. The addition of moringa protects your skin from environmental damage whilst white truffle helps soothe your skin.
The Best Elemis Toner
The Elemis Soothing Apricot Toner will calm your skin and reduce irritation. This beautifully gentle toner contains no aggressive detergents or alcohols. Sweet Betty Flower, a natural cleansing and foaming agent replaces alcohol. Plant glycerine and de-ionised water softens and rehydrates your skin. Beautiful!
The Best Elemis Mask
Suffer from dull, lifeless skin? The  Elemis Dynamic Resurfacing Gel Mas addresses the decline in skin renewal as your skin ages. You'll be left with instantly smoother, shine-free and more radiant skin. Combining patented Tri-Enzyme Technology with the Amazonian acerola cherry, white truffle Poria cocos, great burdock, Erysimum and amino acids to encourage effective retexturing of the skin's surface and balance sebum levels without compromising your skins natural pH levels.
We hope you've found our guide to Elemis skincare helpful for when it comes to finding new skincare products that will offer you hydrated, luminous and clear skin.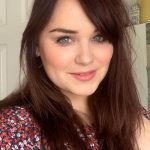 I've been writing about hair and beauty for over 10 years. I am a collector of vintage perfume and my go-to look always includes a bold pink lip! For more, visit https://www.goodgollymisshollie.co.uk