Indulge inself-care and sexual wellnesswith Smile Makers. The Smile Makers collection of vibrators and lubricants are 100% designed specifically for the female experience. With extensive research on female sexuality, the brand has developed elegant products and pleasure-positive education to better understand our bodies and unleash our true pleasure potential. Whether you're a first timer or want to try something new, we've put together a guide to help you choose which Smile Maker is right for you!
For double stimulation
The Tennis Pro is a playfully designed, dual-purpose vibrator created to stimulate both externally and internally. Made from premium silicone, the ergonomic vibrator has a rounded head and flexible neck which allows it to send perfectly aimed vibrations both inside and out. Taking you to new heights of pleasure, the remarkably quiet and waterproof vibrator offers four speeds and two pulsation settings at the touch of a button. 
For targeted pleasure
Get more from your personal play with The Poet Air Pulse Clitoral Massager. Inspired by a kiss from nature, the true champion of female pleasure comes with 3 mouths in different sizes and 5 pulsation modes so you can find the perfect setting to suit you. Crafted from waterproof silicone and with added squeeze sensors, you're able to adjust the toy's intensity to your needs.
For an intense climax
Take your pleasure to the next level with The Ballerina.Crafted from the brand's signature polished silicone, The Ballerina has a soft human touch texture with a firm and velvety feel that will spin your head right round! Organically shaped, the device has a rounded back to nestle comfortably in your hand, while the curved interior cups the entire region, stimulating several nerve endings for a truly mind-blowing experience. With four speeds and three pulsations modes, this intense vibrator has something for everybody. 
For gentle stimulation
Say Bonjour to The French Lover; a super-flexible clitoral vibrator crafted from the softest silicone, that expertly bends and flexes to mimic the effect of a tongue.Controlled by a click of a smiley face pleasure button that offers four speeds and one pulsation mode, the device provides you with hours of stimulating French kissing below the belt. 
For a sensual massage
Hit the money spot with The Billionaire vibrator, a multi-functional pleasure device to spoil yourself with satisfaction.Made from 100% waterproof and body-safe material, the smooth silicone vibrator can be inserted internally or gently applied on the clitoris for a sensual massage.Compact and discreet, the vibrator has a classic shape and is programmed with four speed settings and two pulsations modes so you can enjoy it in multiple ways! 
For precise stimulation
Turn up the heat with The Firefighter. The compact external vibrator is designed for precise stimulation to allow you to reach your peak again and again. Comprising a laser-focus head and flexible flame shape, the silent vibrator expertly flexes over the curves of your erogenous zones, using its four speed settings and two pulsation modes to create a red-hot sensation in just the click of a button. 
Shop all Smile Makers vibrators at LOOKFANTASTIC.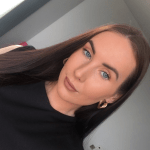 As a beauty fanatic I'm always on the lookout to try and experiment with new products! I've been writing about everything beauty for over 3 years and specialise in skincare so have plenty of tips and tricks to help put blemishes at bay and get your complexion glowing. Whilst being a content writer at LOOKFANTASTIC I've had the opportunity to collaborate with incredible brands including Tom Ford, Dolce & Gabbana and La Mer, taking my understanding of the industry to the next level. In the past I've been a freelance makeup artist and have collaborated with brands including NYX and Revolution Beauty on a personal level, sharing my makeup creations for the world to see. My ride or die brands have to be PIXI, Laura Mercier and Bobbi Brown and I can't live without my trusty MAC Velvet Teddy!