A great fake tan can do absolute wonders, lengthening limbs, helping skin look smooth and bright and giving unbeatable confidence. We are so excited to let you know all about James Read tanning products, the fake tan that the celebrities adore.
Who is James Read?
James Read is a self tan expert. He has worked in every aspect of the industry, starting from the shop floor, to now owning his own tanning studio as a professional spray tan artist. He has worked backstage at fashion weeks for designers like Tom Ford, Burberry and Sophia Webster and has now built up an incredible celebrity client base.
Now with his own range, James handpicks each product so he has a collection of tanning and skincare products that combine skincare with getting the perfect golden glow.
The Celebrity Fans
We always wonder how celebrities get their amazing tans for the red carpet, so when we discovered that celebrities like Mariah Carey and Cara Delevigne have been given the James Read treatment, we were sold. His bestselling Sleep Mask Tan, which gives a gorgeous natural tan whilst caring for the skin overnight, is a favourite of Rosie Huntington-Whitely, Rita Ora and Ellie Goulding to name just a few.
Rosie Huntington-Whitely's Tanning Secret
We have been told that the secret to Rosie's glossy and natural golden tan is layering. James recommends applying 1 layer of his Self Tan Bronzing Mist, wait 30 minutes and then apply a second which you can wash off after 8 hours.
For an extra boost he then recommends mixing 2 teaspoons of Gradual Tan with some moisturizer and buff this everywhere the sun would hit (like the fronts of the legs, shoulders and decolletage) with a makeup brush. Wash it off after 3 hours and it'll leave you with natural depth and definition.
The Tanning Range
All packaged in their luxurious gold and white packaging, there is a James Read product for every skin type and tone. You can shop the range today on Lookfantastic.com but just click through the products below for the down-low on some of the bestsellers.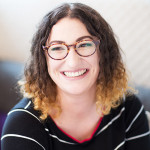 Major fan of scented candles, Make Up brushes and Highlighter. I'm always on the hunt for those Holy Grail products and my dressing table is covered in more beauty products than I like to admit. As an adopted Northerner originally from Brighton, I spend most my days wondering what all this rain is about. My hair isn't grateful for the move. Currently loving:
NIOD Photography Fluid