Please welcome our Lookfantastic Beauty Ambassadors! We are delighted to introduce to you our #LFAmbassadors, sharing with you the thoughts and opinions of all things beauty, style, health and fitness. Each handpicked for their own expertise, over the next 3 weeks we'll be introducing you to the lovely ladies that we are so proud to have as part of Lookfantastic.
There's tons of info about each of our Beauty Ambassadors over on our #LFAmbassador page, but to help you get to know each one a little better, we'll be sharing with you a little low down on 4 of them each week for the next 3 weeks. Hello, girls!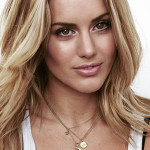 1.
Caggie Dunlop
Bio:
TV personality, Actress and Musician,
Caggie
splits her time between London and LA.
Expertise:  
Beauty, health and how to live like a Chelsea girl.
Why we love her:
Despite being busy with so many international projects, Caggie is totally down to earth and always has time to share her top celebrity beauty secrets with us.
Fun fact:
If she could live in any decade, Caggie would choose the 60s.
Currently loving:
Shu Uemura Art of Hair Moisture Velvet Conditioner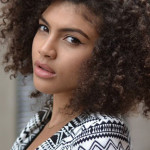 2.
Samio
Bio:
Full time model and
blogger
from Manchester.
Expertise:
How to get photo-shoot ready.
Why we love her:
When she's not modelling, Samio is busy filling us in on her top haircare secrets over on her blog.
Fun fact:
Samio is a Hello Kitty merchandise collector!
Currently loving:
Estée Lauder Little Black Primer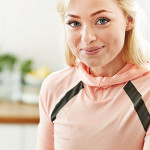 3.
Alice
Bio:
Personal Trainer, Nutrition Coach and author of
The Body Bible
.
Expertise
: Fitness and Nutrition
Why we love her:
Alice
has a no nonsense approach to food and exercise, which helps us to keep motivated on our health and fitness quest.
Fun fact:
Alice is currently touring the UK in the musical,
Annie
.
Currently loving
:
Elizabeth Arden Eight Hour Cream
.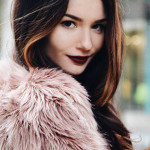 4.
Lolita Mas
Bio:
UK based
lifestyle blogger
, originally from Latvia.
Expertise:
Creativity and fashion
Why we love her:
We love how Lolita combines fashion and beauty, inspiring us to try new looks.
Fun fact:
Lolita is a book worm!
Currently loving
:
Eve Lom Morning Time Cleanser

Our team of beauty experts cover everything from makeup to skincare, picking out the most effective products from the best brands and latest trends. Stay up to date on everything beauty with the LOOKFANTASTIC blog, and find all your essentials in one place.