Who better to get the inside beauty scoop from than our very own Team Fantastic. We sat down with Beth Carlyle, Senior Skincare Buyer who shared her current favourite trends, products you should have on your radar and the hottest brand launches you need to get behind.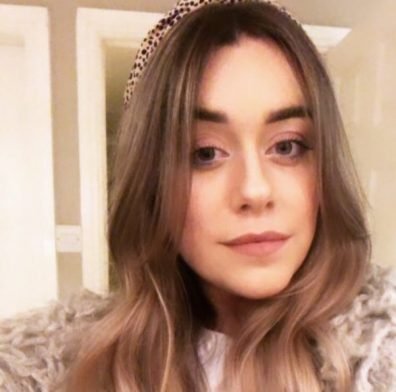 What popular trends are you loving this month?
Skinimalism is a key trend I have recently been embracing as I learn to love my natural skin texture and opting to pare back my routine in favour of investing in key skincare products backed by science proven to nourish and protect my skin, such as the Medik8 Daily Radiance Vitamin C 50ml. This has been supported with the other key trend I continue to support of Sustainability and Multi-use. I have recently started using Face Halo The Modern Makeup Remover Original - 3 Pack and fallen in love with the multiuse and minimal products aspect of them!
What 3 products should our customers have on their radar?
Avène Thermal Spring Water Spray for Sensitive Skin – This is an actual obsession of mine, I keep a few dotted around the house and in my handbag! The versatile face mist can be used to refresh, calm and soften. Topped with Thermal Spring Water, this gentle blend is sourced in its pure state to help comfort and nourish stressed complexions. Top Tip – leave it in your fridge for a gorgeous cooling effect!
Obagi Nu-Derm Toner 200ml – I swear by this product! It helps to refresh and revitalise my skin with key ingredients such as Witch Hazel to tackle irritated areas, alleviating the look of inflammation and helping to create a more even surface as well as Aloe Vera to provide soothing properties as it works to moisturise the skin.
BIOEFFECT EGF Power Cream 50ml – Exclusive to LOOKFANTASTIC, this incredible nourishing moisturiser helps minimise visible signs of ageing. Powered by an advanced complex, the face cream utilises a blend of barley EGF, barley beta glucan and niacinamide to help hydrate and balance your complexion. Designed to support firmness and elasticity. It helps to soften the look of fine lines and wrinkles for a smoother skin texture. This one is a game changer!
What 2 recent brand launches are you most excited about?
An incredibly exciting recent launch was with Grown Alchemist! This stunning Australian brand offers high efficacy skin, body and haircare ranges. The brand ethos has been backed by the creation of clean, 100% natural, environmentally friendly, vegan, gluten-free and cruelty-free product offerings. My absolute fav is the Sweet Orange Cedarwood Sage Hand Wash, the smell is simply incredible! Being an Australian brand their SPF is also my go to, having recently switched to the Natural Hydrating Sunscreen, Broad Spectrum SPF30 50ml.
We also recently launched the Dermatologist recommended brand Cetaphil. Perfect for sensitive skin this brand upholds my ethos that all skin needs to be cared for with the best ingredients that not only restore, nourish and protect – but target specific skincare needs. The Cetaphil Gentle Skin Cleanser is the best way to start and finish your day as a gentle, non-irritating daily cleanser for sensitive and dry skin, alongside the Cetaphil Body Cream 450g intensively moisturises and rehydrates dry skin to help replenish and support the skin's natural protective barrier, leaving the skin super soft and hydrated.
What must-have beauty buys are saved in your wishlist?
My wishlist items are steeped in skincare science and provide incredible results! The Natura Bissé Diamond Gel-Cream 50ml is always the first thing in my basket when payday arrives, it transforms my skin giving me a bright and refreshed look with a matte finish whilst fighting visible signs of ageing and hydrating my skin.
The second item is my basket is my desert island product, the Zelens PHA+ Resurfacing Facial Pads 150ml. These pads are boosted by polyhydroxy acids, along with AHA, BHA and fruit enzymes to provide a thorough exfoliation within stripping the skin. As soon as I'm down to the last few I'm online ordering the next pot!
What products or trends do you think will be hot next month?
With us moving into October and the incredibly hot topic of what Halloween makeup to go for, the big trend to see a surge again within Skincare is going to be the double cleanse! As customers enjoy building a fun and exciting makeup look we will also see a rise in ways to remove. This is where our staple double cleanse and sustainable ways to remove makeup will take a step forward and dominate the skincare pages. Look out for our Cleanser Event running at the end of the month to pick up the best of the best in makeup removal.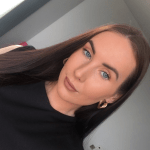 As a beauty fanatic I'm always on the lookout to try and experiment with new products! I've been writing about everything beauty for over 3 years and specialise in skincare so have plenty of tips and tricks to help put blemishes at bay and get your complexion glowing. Whilst being a content writer at LOOKFANTASTIC I've had the opportunity to collaborate with incredible brands including Tom Ford, Dolce & Gabbana and La Mer, taking my understanding of the industry to the next level. In the past I've been a freelance makeup artist and have collaborated with brands including NYX and Revolution Beauty on a personal level, sharing my makeup creations for the world to see. My ride or die brands have to be PIXI, Laura Mercier and Bobbi Brown and I can't live without my trusty MAC Velvet Teddy!