Are you struggling to get your strands to grow, or experiencing hair loss and aren't sure why? Hair growth can be a tricky business, and finding the right products to support your growth journey is even more of a challenge.
In 2019, Good Housekeeping reported that around 82% of British women suffer from thinning hair. In the past 12 months, searches for covid-related hair loss have also been on the rise. But why are so many of us – men and women – finding it hard to maintain a fuller head of hair?
From stress and trauma to genetics and pregnancy, many factors can contribute to premature hair loss. So, what does this mean for stressed, falling strands? We caught up with Scott Evans, brand educator at Nioxin, to learn the ins and outs of promoting healthy hair growth, and the best ways to prevent future hair loss.
What causes hair loss?
Many internal and external factors can contribute to premature hair loss. Some reasons you might be experiencing hair loss are:
1) Tying up your hair
We hate to tell you this. It turns out scraping your hair into that high, swishy ponytail could be the cause of your thinning hair line. Scott tells us, "We may see mechanical damage to the hair shaft caused by repeated tension or pulling. The tension on certain hairs can then lead to bald patches."
Scott suggests swapping out your tight pony or intricate bun for a looser, lower ponytail, to avoid adding stress to your scalp. You can even try switching to silk scrunchies – the Slip x Alice and Olivia Large Scrunchies are crafted from the brand's slipsilk™ to help prevent snagging at your strands. That means less tension on your scalp!
2) Genetic factors
Genetics can also contribute to hair fall. "When we talk about genetic hair loss, what we are often referring to is male pattern baldness or female pattern baldness (also known as Androgenetic Alopecia)," Scott explains. "Genetic hair loss in women can be subtle. Women may start noticing thinning where they tend to part their hair and hairline, whereas men may start losing hair from the crown and the temple area."
3) Stress and trauma
"Stress and hair loss are closely connected. You can experience hair loss when you're going through a situation that increases your stress levels," Scott reveals. From career pressure to newborns to grieving the loss of a loved one, stress can arise and may manifest itself in falling strands. "Most often, hair loss is not immediate, and it may first show up 3 to 6 months after the stressful episode," Scott adds.
4) Nutrition and diet
If you tend to lead an unhealthy lifestyle and are experiencing hair fall, you may want to look internally. "Our diet can play a significant role in the growth of healthy hair. It is important to remember that a healthy scalp supports healthy hair. The hair grows from the scalp, thanks to a rich environment of vitamins and nutrients that are obtained through what we eat. For this reason, it is important to eat a healthy, balanced diet."
5) Environmental factors
"Newer research is showing that our environment can also impact our hair. Beyond hair styling, elements in our surrounding environment such as air pollutants and minerals in water may impact the quality of the hair and potentially contribute to thinning. Sun exposure and common hair styling practices such as dyes, heat, and chemical straighteners can weaken the hair shaft and also play a role."
What are the signs of hair thinning?
Signs of hair shedding can include:
Sparseness around the hair parting
A more visible scalp
More hair fall on pillows or in your hairbrush or comb
Thinning ponytails
What are the best products for hair growth?
When it comes to hair loss, Scott reminds us: "Prevention is better than cure so if you notice signs of thinning, speak to a doctor or a professional hairdresser." That said, if you're looking for fortifying formulas to help anchor your strands, Scott's here to help.
"For the first signs of hair thinning, Nioxin has simple to follow System Kits to help you get control of these changes." You can choose from 6 three-part system kits, depending on your hair type. The sets feature full routines, including a shampoo, conditioner, and leave-in scalp treatment to help create a fuller-looking mane.
System 2 is perfect for natural, non-coloured hair with progressed thinning, helping to protect from further breakage while creating a thicker appearance. Alternatively, for colour-treated hair with light thinning, Nioxin's 3-Part System 3 Trial Kit helps to cleanse and restore damaged strands while enhancing fullness.
Alternatively, get serum savvy with Grow Gorgeous, the revitalising haircare brand for your most luscious mane to date. The Growth Serum Intense is designed to increase fullness and density, made from a blend of biomimetic peptide, Chinese scullcap, caffeine and organic pea sprout to promote revitalised, thicker-looking locks.
The Kérastase Genesis range is devoted to protecting strands against hair fall. For a daily resilience boost, the Anti Chute Fortifiant Hair Oil is a nourishing serum that works to improve fibre resistance while fighting dryness and falling strands, promoting a stronger head of hair.
TikTok trending ingredient, rosemary oil, may also help to support fuller locks. The oil is alleged to minimise the look of split ends and breakage while supporting circulation, in turn encouraging growth. The Mielle Organics Rose Mint Hair Masque is loaded with coconut oil, honey, mentha and rosemary oil to help nourish and hydrate your strands, complete with biotin for strengthening properties.
Can supplements help to grow your hair?
Ingestible vitamins and supplements may help to support healthy hair growth, depending on the person. Tackling issues from the inside-out, our range of supplements star fortifying ingredients to promote strength and resilience in stressed strands.
One of our customers, Nicole, shares her experience with supplements to grow her hair: "After falling seriously ill with Covid-19, I noticed my hair had become extremely damaged. When I got home from hospital and washed my hair, it was coming out in huge clumps, and more hair was falling every time I brushed it. I cried for two days."
"One of my beauty friends recommended the KLORANE Hair and Nail Supplement Capsules, claiming they actually showed results. I started taking them (and also googled some other methods), and my hair finally started to grow back after a month or so."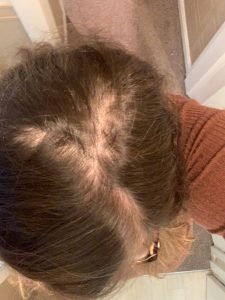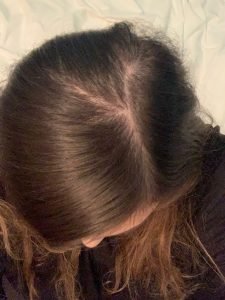 Does heat protection prevent hair loss?
Scott answers this question with a resounding YES. "By applying heat protectors to the hair, you're preventing hair breakage that can lead to hair thinning." That means heat defence is an absolute MUST if you're styling your hair and want to protect it from damage.
Bumble and bumble's Invisible Oil Heat/UV Protective Primer helps to prep your locks for heat styling, preserving strands from heat damage while nourishing them with a blend of six featherlight oils.
Curly girls, reach for the Imbue Curl Defending Heat Protection Mist. Designed for curly and coily hair (or 3A-4C curl types), the silicone-free formula shields your strands from UV damage, environmental aggressors and heat damage during styling. Not sure on your curl type? Check out our blog on the Curly Girl Method…
What can I use for a quick-fix?
As Nicole said earlier, there's no such thing as a quick-fix. However, there are temporary measures you can take while you're waiting on your strands to grow. The ColorWOW Root Cover Up is designed to conceal root growth on colour-treated hair – however it works just fine as cover-up for sparser strands. The lightweight powder is equipped with a perfect, dual-sided brush to effortlessly apply the product with a no-fuss finish: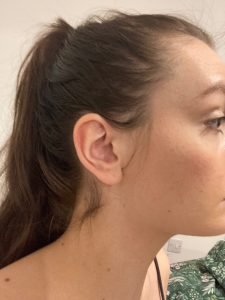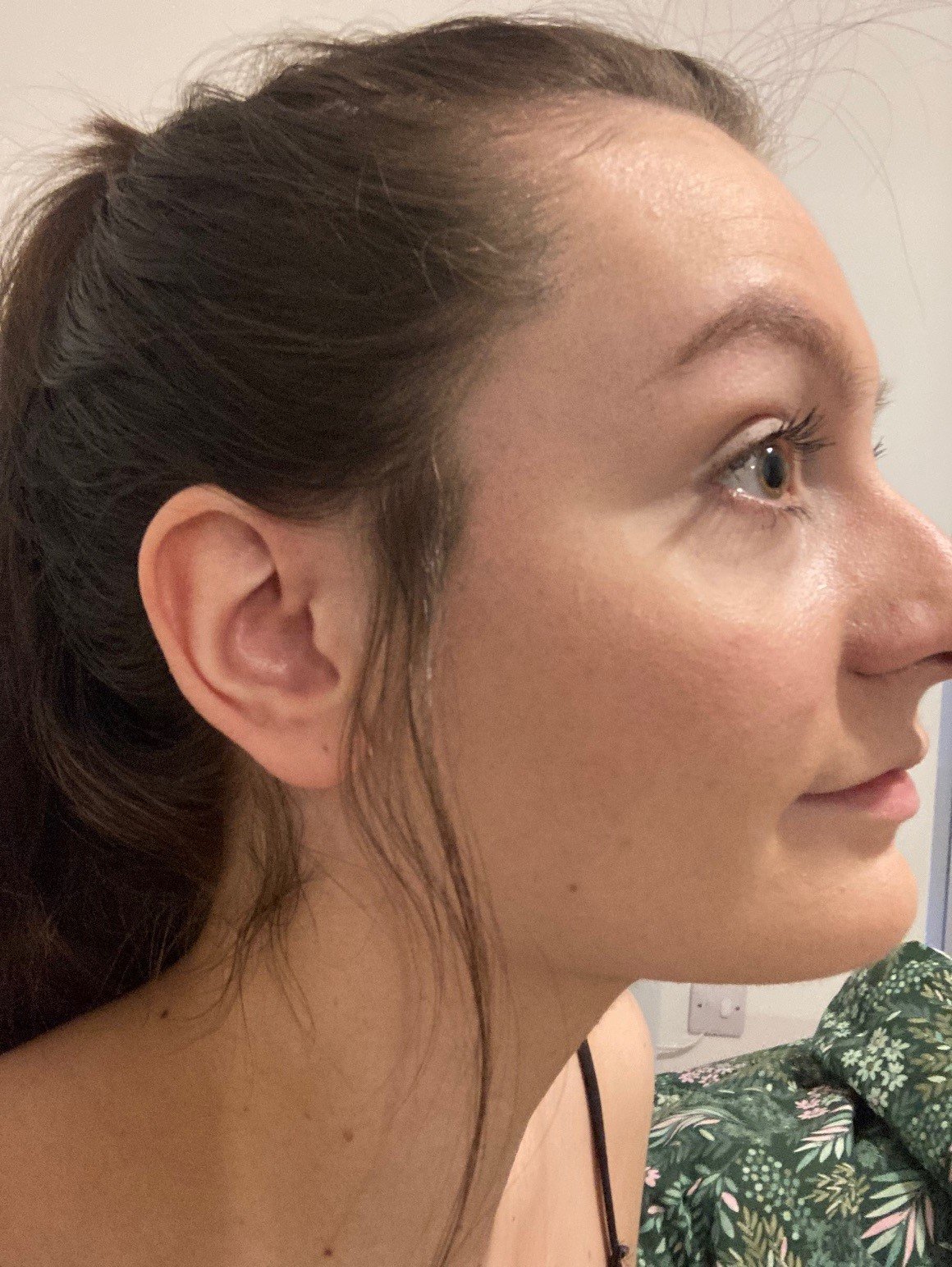 Safe to use on a daily basis, the Nanogen Hair Thickening Fibres feature 100% pure keratin fibres to help create a denser look and feel, expertly concealing sparser strands and gaps in the hair for a natural finish. Plus, patented technology supports stronger binding for optimal thickening.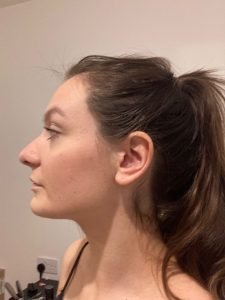 I use both of these touch-up pigments to combat thinning around my hairline – which is definitely caused by tension from my tight ponytail. They're super easy to apply and create the illusion of fuller hair instantly. Although the Nanogen formula is a loose powder (so slightly messier to use), it clings to the hair fibres to make your strands appear thicker. I love both the ColorWOW and Nanogen formulas, and they both feature heavily in my hair-styling routine!