As a haircare obsessive I'm always on the lookout for the must-have products to transform and nourish my tresses. After years of colouring and heat styling, my long hair is often prone to split ends and breakage no matter how hard I look after it, so for me hair masks are a must. Want to know which luxurious mask took my locks from dull to glossy overnight? Just keep on reading.
French brand Lazartigue are relatively new in my collection but have made the biggest difference to my hair. The Colour Protect Radiance Mask is enriched with a host of nourishing ingredients in particular Camellia Oil. This works to form a protective barrier over my strands helping to strengthen without stripping it of essential moisture. The ingredient also has an acidic pH which helps to enhance colour, keeping my locks looking radiant and fresh! I love that this mask is silicone-free to prevent any further damage as well as leaving my hair looking sleek and shiny. Super simple to use, here's how I incorperate it into my haircare routine.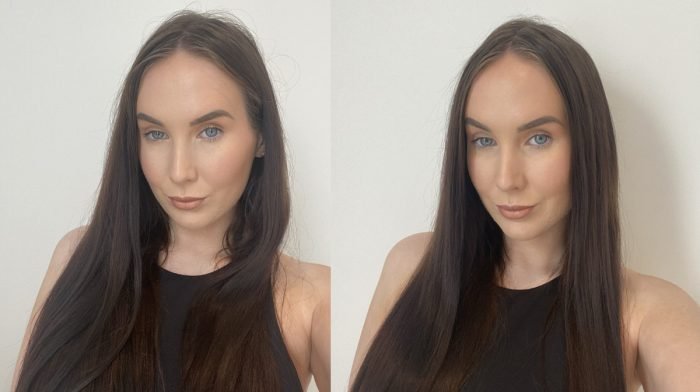 Step 1: Shampoo
To keep my hair looking salon fresh, I use the Lazartigue Colour Protect Radiance Shampoo. Formulated especially for those who dye their hair, the shampoo uses natural ingredients to moisturise and hydrate, whilst also keeping your colour fresh and strong. I tend to wash my hair with this 2-3 times a week and it keeps my scalp super clean and shiny!