Hair texture is roughly defined as the circumference of the hair and there are three main types, says Janell Stephens CEO, founder & mixstress of Camille Rose: fine, medium, and thick. "Each hair texture type has its own characteristics that set it apart from other hair textures and influence the care and treatment it needs" explains Janell.
Not sure what hair texture you are? Discover the ultimate guide to hair textures from how to identify yours to how to properly care for it.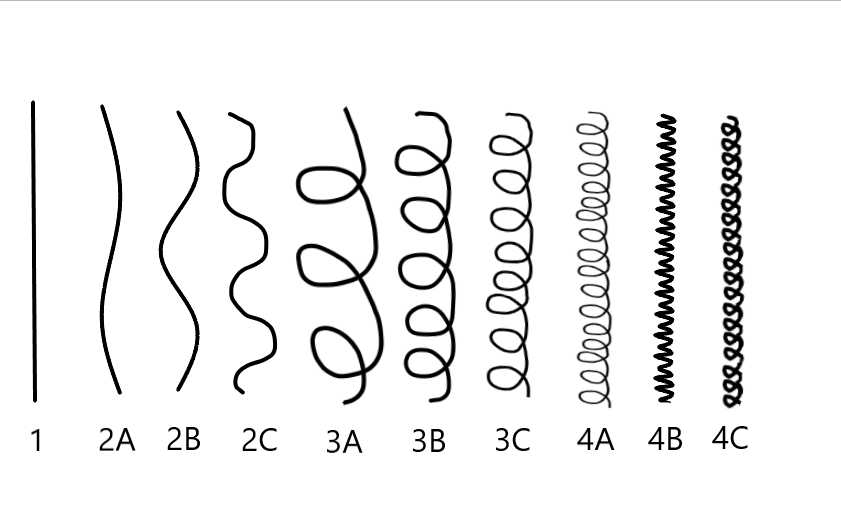 Curly hair
"Types 2, 3 & 4 are considered curly and coily" says Janell. She explains that hair types 3A to 3C differ to other hair types in many ways:
Type 3A
"3a has the loosest spiral with the largest circumference, it could easily go around an object like a carrot – the hair is loosely curly hair with S-shaped curls that can lack volume and appear flat" explains Janell. "For type 3a, as mentioned, these curls are typically loose with an inconsistent shape" adds Janell. Due to its versatile nature, she advises using lightweight products to keep curls defined and healthy and reduce frizz. "Our Coconut Water Leave in Conditioner and Curl Setter will leave hair feeling light and soft, with long-lasting results. It's great for keeping your hair moisturised, treating your ends, and protecting your hair from frizz!" advises Janell.
Type 3B
"3b curls are a tighter spiral and would be able to fit around a marker pen" identifies Janell. For this hair type, she encourages embracing frizz and volume. "While the spirals may fluctuate in size they're consistent throughout, creating a ringlet". Janell recommends using a curl enhancing jelly that also moisturises the hair. "Use the Camille Rose Curl Maker Curling Jelly to enhance and define your curls. This product provides your curls with the consistent moisture required to prevent the hair from being dull and brittle".
Type 3C
"3c curls are tight spiral curls that are densely packed, forming coils with more root volume. A type 3c curl would go around a pencil" explains Janell. Prone to dryness and dehydration, she advises using protective haircare formulas to keep hair healthy, promote growth and prevent breakage. "It's best to use products that are great for keeping your curls defined and moisturised like our almond Jai Twisting Butter which can be used as a leave in conditioner or for beautiful twists" says Janell.
Janell's top tips for avoiding knots in curly hair types
Pre shampoo with a great conditioner to gently detangle hair.
Wash your hair in sections and always condition afterwards to seal in the moisture.
Use a microfibre towel to dry your hair.
Put your hair into protective styles as these styles keep your ends tucked in.
Always sleep wearing a satin bonnet/or on a silk pillowcase.
Wavy hair
Type 2 hair is usually considered as wavy, says Janell. "Type 2 hair types are naturally wavy and form an "S" shape and has a looser texture than type 3 hair" she explains. Wavy hair types are less prone to damage and dryness than curly hair types due to their looser shape: "because the curls are wavy rather than curly, it does mean that the natural oils can flow down the hair strand and is therefore not prone to dryness as type 3 and 4" says Janell.
When it comes to keeping wavy hair healthy, she recommends the Camille Rose Coconut Water Leave in Conditioner and Coconut Water Hydrating Setter to keep moisture levels topped up and strands strong and healthy.
Similar to curly hair types, when it comes to preventing damage or knotting in wavy hair, Janell explains that the same practises can be used, including detangling the hair with a conditioner in the shower before washing, using soft materials to care for the hair such as microfibre towels and silk pillowcases and sleeping in a silk bonnet. She also advises putting hair up when exercising to avoid knots forming.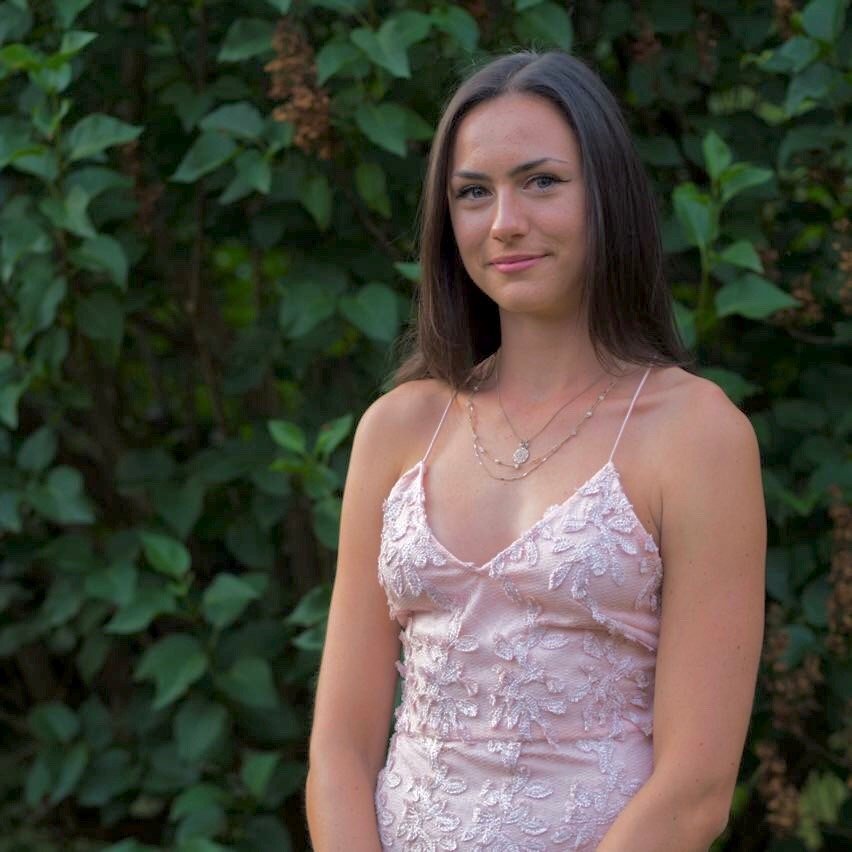 Working with brands at LOOKFANTASTIC for over two years I have developed my knowledge of all things beauty from key skincare concerns to niche makeup tricks and haircare hacks. I have a major passion for finding effective solutions that are easily accessible to everyone so that we can all achieve our best, glowing complexion.