With a little bit of extra time on our hands this bank holiday weekend, we're looking forward to a little bit of time to ourselves. It is the perfect moment to pull out our pamper products and spend a few hours giving our skin a deep cleanse, our hands a nourish and our feet a little TLC. Here are some ideas for a few hours of pampering.
For your Face
Give yourself a full home facial to clarify and revitalise your skin.
Treat yourself to a luxurious ritual.

We love the Lancer Method products; developed by the dermatologist to the stars, the 3 step method allows you to exfoliate, cleanse and hydrate to leave your skin looking and feeling incredible.

Try a home peel.

If you're spending an afternoon at home, there is no better moment to give your skin a boost with a peel. It sound much scarier than it is; the Dr. Dennis Gross Alpha Beta Medi-Spa Peel has 2 steps to that leave your skin instantly looking brighter and smoother, plus it is even safe for sensitive skin.

Give your skin intense hydration.

Before the weekend ends, try an overnight treatment to give your skin a ton of moisture. We love the Origins Drink Up mask.
For your Hair
Don't forget about giving your hair a boost- it'll leave your locks looking salon-fresh.
Try out an exfoliating mask.

If you ever get pesky flakes or your hair just feels a weighed down with product, then these are your lifesaver. The Philip Kingsley Exfoliating Scalp Mask is one of our favourites- leave to to work for about 20 minutes before rinsing off.

Ramp up the moisture.

Hair masks are our favourite way to add extra shine, bounce and hydration to the hair. The new SHOW Beauty hair treatments are the ultimate in luxury, with Caviar, White Truffle as well as an intense combination of amino acids and protein.
For your Hands
Our hands often get some of the roughest treatment, from too much washing up to typing. Give them a little treat.
Try a sheet mask.

They aren't just for the face! Sheet masks are an amazing way to deliver intense nutrients to the skin and Skin Republic Hand Repair mask helps fight signs of ageing like brown spots and wrinkles.

Treat your nails.

Try out a nourishing base coat before painting your nails, to help them grow long and strong. The Nails Inc. Nailkale Superfood Base Coat is packed with vitamins and natural extracts that support nail growth as well as leaving your nails naturally beautiful.

Focus on your cuticles.

Whether you like bare nails or a bold mani, your cuticles are the key to a lovely nail shape and beautifully manicured hand. Try the Jessica Phenomen Oil Intensive Moisturiser to soften and hydrate as a final step.
For your Feet
Keeping heels soft and toes manicured is one of those little confidence boosters that we love. It can be difficult to remember, so the long weekend is the perfect time to give them a little TLC.
Try softening socks.

Honestly, this might be the easiest beauty treatment there is. Just pop your feet into the Bliss Softening Socks and then settle down to watch a tv show for half an hour. The heat from your body activates hydrating Jojoba Oil and Vitamin E to soak int0 your skin and treat any dryness. Plus they can be used up to 50 times.

Give yourself a gel manicure.

The long-lasting colour means you can feel polished and put together whilst it lasts for almost a month. With the full Red Carpet Manicure kit it is easy as pie, too.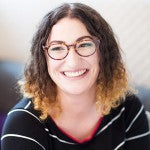 Major fan of scented candles, Make Up brushes and Highlighter. I'm always on the hunt for those Holy Grail products and my dressing table is covered in more beauty products than I like to admit. As an adopted Northerner originally from Brighton, I spend most my days wondering what all this rain is about. My hair isn't grateful for the move. Currently loving:
NIOD Photography Fluid