Missed out on tickets to Glastonbury this year? Don't worry, that doesn't mean you can't make some amazing Summer memories. We're filling you in on the ways that we'll be getting that festival feel at home.
Often when you're at a festival, a big part of the fun is getting to be creative, experimenting with your style and trying something new. Why wait until you have a festival to go to? Watch some tutorials and try out a new hairstyle. Put on that hot pink lipstick you've been wanting to try out. Go overboard with the highlighter. Have fun and play around with your makeup.

The music is on, your friends are all over and the party is underway. Set the mood with a special scented candle. When you smell it later, it'll remind you of an amazing night. We adore the rich, spicy fragrance of this Rituals Incense scented candle. It will help take you away somewhere far from home, without even leaving the room.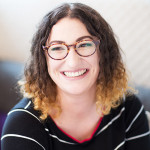 Major fan of scented candles, Make Up brushes and Highlighter. I'm always on the hunt for those Holy Grail products and my dressing table is covered in more beauty products than I like to admit. As an adopted Northerner originally from Brighton, I spend most my days wondering what all this rain is about. My hair isn't grateful for the move. Currently loving:
NIOD Photography Fluid