Whether you're looking to switch up your extensive scent collection or simply want to create a personal aroma that's unique to you, layering your fragrances can help. Scent layering has become a popular trend in recent years and is a great way to get the most out of your perfume staples and iconic aftershaves. To give you more insight, we caught up with the experts at Narciso Rodriguez and Dolce & Gabbana to find out how this ritual arose, which are the top scents to use and the best way to apply your fragrances when layering.
Sonia Constant,
Narciso Rodriguez Perfumer
Sonia Constant created her first fragrance back in 2006 and has built up an impressive list of creations since, working with brands including Tom Ford, Mugler and Jean Paul Gaultier. Her latest addition is the Narciso Rodriguez Pure Musc For Her EDP, which is where she earned her title as a master perfumer for the brand.*
Where did fragrance layering originate?
Layering originates from the Middle East where men and women used to layer Oud with other scents. It's very common there to layer fragrance so they can choose the quality of the Oud they want to layer because it's a very expensive raw material. 
Why should you layer fragrances?
To create a more unique trail and to reveal your own personality.
How do you know which scents to layer?
At Narciso Rodriguez I designed the Pure Musc fragrance so it can be layered with any other scent in the For Her line, so it is impossible to make mistakes. In a more general context everybody's free to layer any fragrance with another one, but the result might not be the one expected if the original fragrance hasn't been designed for that. In that case I recommend to layer two simples fragrances to limit the possibility of errors. For example, a very musky fragrance is great to mix with another one, because it will be easier to play with. 
How should you apply your fragrances when layering?
I suggest creating a generous cloud around you and enter into it, the same way you would if you were taking a shower. This technique will allow the scent to lie and mix with your clothes whilst preparing your skin for an additional layer of fragrance. 
What's your personal favourite fragrances to layer?
I recommend layering Pure Musc For Her with Musc Noir For Her to create an infinite shade full of light and shadow. It will also create a very singular trail full of mystery! 
Narciso Rodriguez for Her Musc Noir Eau de Parfum (Various Sizes)

Narciso Rodriguez Pure Musc for Her Eau de Parfum (Various Sizes)
Olivier Cresp, Dolce & Gabbana perfumer for Light Blue
Olivier Cresp is the creator of Dolce&Gabbana Light Blue which was released in 2017.** He was born into the world of perfume as his grandfather and father spent their lives buying and selling natural raw materials in Grasse. He was introduced in his earliest childhood to the "pure colours" of perfume through his family heritage.
Which fragrance ingredients have you always enjoyed using?
I love Jasmine and Gardenia for their utter femininity. The elegance of Jasmine, the sensuality of Gardenia… I could work endlessly on their different facets; they are a beautiful source of inspiration!
Which notes are the most seductive to wear for a woman?
I really love Jasmine for its femininity and Patchouli for its sensuality. These two raw materials are mysterious, intense, full of charisma, with a dark and delicate side.
Which notes do women like best on men?
It really depends on each woman. Personally, I like to use Patchouli and Cedar Wood notes to provide a seductive masculine signature.
Dolce&Gabbana Light Blue Eau Intense Pour Homme Eau de Parfum

Dolce&Gabbana Light Blue Pour Homme Eau de Toilette (Various Sizes)
Want to create your own personalised scent through layering? Discover our range of signature fragrances here at LOOKFANTASTIC.
References:
*https://everfumed.com/interview-with-sonia-constant/
**https://scentsurreal.com/light-blue-eau-intense-dolce-gabbana/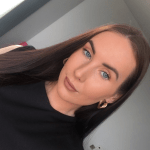 As a beauty fanatic I'm always on the lookout to try and experiment with new products! I've been writing about everything beauty for over 3 years and specialise in skincare so have plenty of tips and tricks to help put blemishes at bay and get your complexion glowing. Whilst being a content writer at LOOKFANTASTIC I've had the opportunity to collaborate with incredible brands including Tom Ford, Dolce & Gabbana and La Mer, taking my understanding of the industry to the next level. In the past I've been a freelance makeup artist and have collaborated with brands including NYX and Revolution Beauty on a personal level, sharing my makeup creations for the world to see. My ride or die brands have to be PIXI, Laura Mercier and Bobbi Brown and I can't live without my trusty MAC Velvet Teddy!