Good morning, you blooming lovely lot! Today's the day - our #LFBlooms event is here and we are so excited to welcome a whole host of our favourite ambassadors, bloggers and Lookfantastic customers to join us to bring this month's Beauty Box theme to life. Don't worry if you can't make it, we'll be updating you throughout the day by live tweeting and live blogging throughout the event, so you can celebrate along with us too!
Keep your eyes peeled on our live blog below to keep up to date with today's goings on.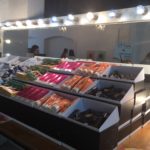 1.
10.00am
We're all set up at Hoxton Studios, ready and waiting for our lovely invitees to get here at 11am. There's excitement in the day and we can't wait to have you here.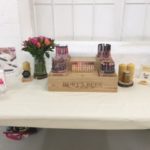 2.
10.30am
We can hardly contain our excitement, Studio 1 at Hoxton Studios is looking beautiful and very 'Lookfantastic' right about now. Look at this gorgeous display from
Burts Bees
.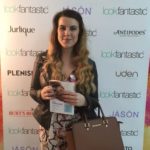 3.
10.50am
We've had some early arrivals - yay! Say hello to top blogger
Victoria
who we are delighted to welcome to #LFBlooms.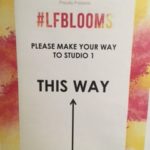 4.
11.00am
We're open! Roll up, roll up - it's this way to #LFBlooms!
5.
11.15am
Our
Beauty Box Specialist, Ghali
a, is here to welcome you to our build your own beauty box station. Yep, really, you get to pick the best of our beauty box products to create your own personalised #LFBlooms box!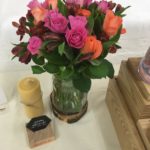 6.
11.30am
There's definitely a floral theme around here...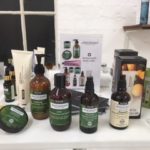 7.
11.40am
The natural beauty products on the Antipodes stand smell divine! It's like a spa over there!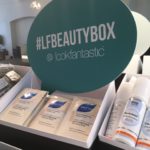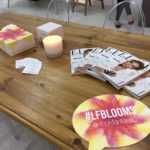 9.
12.00pm
This month's
Lookfantastic Beauty Box
contains a copy of Elle, with inspirational superstar Beyonce on the cover! Don't forget to grab yours to have a little read.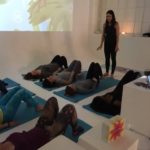 10.
12.05pm
Pilates is in session!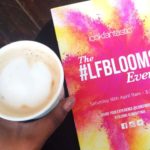 11.
12.15pm
For those who don't fancy taking part in our Pilates workshop with personal trainer Becky, there's plenty of Almond and Cashew coffees from Plenish.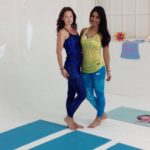 12.
12.30pm
Our Lookfantastic Beauty Ambassador,
Abby Pell
, is looking fit and fresh after her Pilates session in her MyProtein workout wear.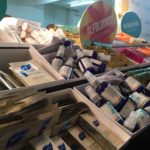 13.
1.00pm
There's plenty of products to choose from at our build your own beauty box station - what would you pick?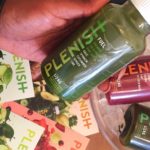 14.
1.05pm
It's juice break time!
Epiphannie
and some of our other bloggers are refreshing themselves after Pilates with a healthy Plenish drink. Yum!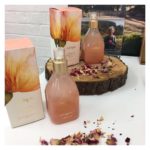 16.
1.25pm
Our build your own #LFBlooms beauty box station is still super busy - you guys have been loving this all day!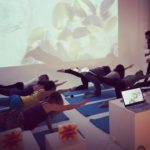 17.
1.30pm
Another Pilates session is up and running with Becky. We'll be running these all afternoon so there's plenty of chance to join in if you haven't already. Bend and stretch!
18.
1.45pm
We've been speaking to
Victoria Brown
about her Beauty Box favourites - she's subscribed so she gets the
#LFBeautyBox
every month and loves the size of the products included. Us too!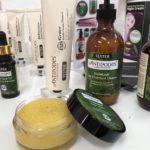 19.
1.55pm
We just took a ten minute break to talk about our skincare routine and get a quick hand massage using
Antipode
's natural skincare range. Shhh, don't tell anyone. Our favourite product just has to be the 
Antipodes Avocado Pear Nourishing Night Cream
which smells just like a spa!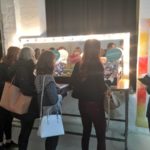 20.
2.00pm
We've been asking you which your favourite products have been at our #LFBeautyBox station - it's been so interesting to see what you've all picked and with so much variety included, there's no one big winner. We love trying new products, too!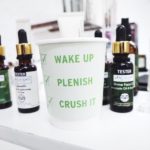 21.
2.05pm
The highlight of our day has been seeing all our favourite bloggers, like
Skaiste
, who found our frothy cashew nut cappuccinos very Instagram worthy!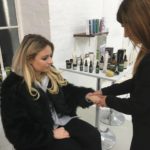 22.
2.20pm
We've been introducing our bloggers to using a natural skincare routine to compliment a healthy lifestyle.
Antipodes
have been demonstrating their daily routine for skincare best practice.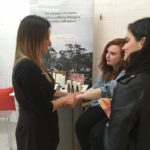 23.
2.25pm
Jurlique
are also educating our guests on the benefits of a natural and organic skincare routine. There's plenty of choice of choice on Lookfantastic and so we were keen to get all our favourite brands involved to reflect this and share their skincare secrets with you.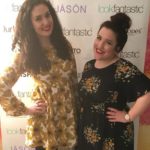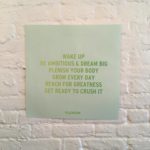 25.
2.40pm
Keeping motivated is part of our health and wellbeing mantra, so plenty of inspirational quotes it is!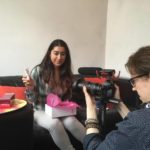 26.
2.50pm
We've been live blogging, tweeting and filming all day. Will you be able to spot your favourite blogger (or yourself!) in our event video coming soon?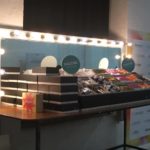 27.
2.55pm
We don't want to say goodbye to our build your own beauty box stand... It's so pretty, we want it in our dressing rooms, please and thank you.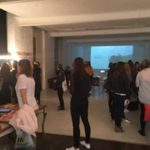 28.
3.00pm
And it's a wrap! We can't believe it's all over for another Lookfantastic event - time flies when you're having fun! Thanks so much to all our friends for coming along, we are so delighted we could celebrate #LFBlooms with you all.
Thanks so much to all involved in such a special day for #LFBlooms. Keep your eyes peeled out on our blog for a full event round up, videos and our top recommendations from the day.

Our team of beauty experts cover everything from makeup to skincare, picking out the most effective products from the best brands and latest trends. Stay up to date on everything beauty with the LOOKFANTASTIC blog, and find all your essentials in one place.