Whether you still haven't made it to the spa or prefer to do it in the comfort of your own home, discover how to do the ultimate microdermabrasion with Murad and their new Vitamin C Triple Exfoliating Facial Peel. While nothing replaces a professional facial, at-home exfoliation enables the maintenance that keeps skin radiant and healthy-looking so you can mimic the glow with ease!
What is a microdermabrasion?
By spraying small crystals to buff away dead skin cells, a microdermabrasion facial is a more powerful, minimally invasive technique that helps to reveal a smoother more radiant complexion whilst evening out your skin tone, minimising the look of hyperpigmentation, unclogging pores and reducing the look of fine lines and wrinkles.
How can I safely perform a microdermabrasion facial at home?
Although microdermabrasion facials are a great way to refresh and transform your skin, they can often cause more damage than good if not carried out correctly. That's why we recommend using the Murad Vitamin C Triple Exfoliating Facial Peel as a safe alternative with exactly the same results! Clinically proven to smooth texture in just one use, it's an essential for maintaining results when you're in-between professional facials.
Step 1: Prep
Any good facial always starts with a fresh, clean base. If you want to brighten the appearance of pigmentation or scars, opt for the Murad Essential-C Cleanser. Infused with Allantoin and Vitamins A, C and E the daily cleanser not only draws out dirt and impurities but also delivers long lasting moisture and hydration to thirsty skin. If you suffer from blemishes we recommend using the Murad Clarifying Cleanser. Containing active ingredients, the formula penetrates deep into your pores to kill blemish forming bacteria and remove any excess sebum and dead skin cells. Simply apply a pea-size amount of either cleanser onto your hands and massage into wet skin for best results.
Step 2: Apply
Now for the transformation! Take the Vitamin C Triple Exfoliating Facial Peel and massage into your clean, damp complexion in circular motions. The formula will change from an orange tone to white to indicate sufficient physical exfoliation and even application. We recommend leaving it on for up to 10 minutes then rinsing off with warm water. The formula works by exfoliating your skin with three different types of exfoliants - chemical, physical, and enzymatic. It's also infused with gold-stabilized vitamin C for antioxidant defence and added brightening benefits.
Step 3: Aftercare
After you've washed the product off, gently pat your face dry and apply a moisturiser of your choice to soothe and hydrate your skin. We love the Murad Hydro-Dynamic™ Ultimate Moisture to plump your complexion and leave it deeply nourished. Similarly to professional treatments, we recommend following up your facial by using a daily SPF for added protection. The Murad Invisiblur Perfecting Shield SPF30 works to prime your skin, improve signs of ageing and protect from sun exposure, making it the perfect SPF for daily use under your makeup.
Want to carry out your own microdermabrasion at home? Shop all Murad at LOOKFANTASTIC.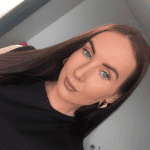 As a beauty fanatic I'm always on the lookout to try and experiment with new products! I've been writing about everything beauty for over 3 years and specialise in skincare so have plenty of tips and tricks to help put blemishes at bay and get your complexion glowing. Whilst being a content writer at LOOKFANTASTIC I've had the opportunity to collaborate with incredible brands including Tom Ford, Dolce & Gabbana and La Mer, taking my understanding of the industry to the next level. In the past I've been a freelance makeup artist and have collaborated with brands including NYX and Revolution Beauty on a personal level, sharing my makeup creations for the world to see. My ride or die brands have to be PIXI, Laura Mercier and Bobbi Brown and I can't live without my trusty MAC Velvet Teddy!