The revival of the facial toner
What does face toner
actually
do?
Long gone are the days whereby face toner amounted to little more than an extremely drying, alcohol-based solution. Likely the most potent and astringent product in your skincare arsenal, facial toner has long since been called upon to help eradicate bulging breakouts and quell facial acne.
Once considered a staple in the classic three-step 'cleanse, tone and moisturise' routine, over the years facial toners have garnered a bit of a negative reputation. This is likely due to a lack of knowledge on what the old school formulas actually did for your skin and the assumption that toners were an unnecessary extra step as more products came to market and skincare routines became more refined.
But as is the case with all beauty innovation, facial toners have since had somewhat of a well-deserved renaissance in their popularity, and that is all thanks to the many more contemporary and sophisticated formulations on the market to choose from.
What is the purpose of face toner?
Whether you are looking for your skin to glow, wanting to deeply exfoliate, minimise the appearance of pores, or fully hydrate your skin, facial toner can help you with all of the above. Generally speaking, face toners help to remove any excess oil and dirt that may still be lurking on your skin even after cleansing. And while they're not a product for using solely to cleanse your face, they are a great second step in any basic skincare routine.
Face toners were previously used to help balance the pH of the skin following cleansing with soap products. However, just as facial cleansers have evolved scientifically over time becoming much more balanced and gentle, face toners have also advanced, dropping the high concentration of alcohol and formulated to successfully target all skin types and a wealth of skincare concerns.
What does toner do?
Toner helps minimise pores

Toner helps brighten your complexion

Toner helps exfoliate your skin removing impurities

Toner helps smooth your skin
What are the benefits of using skin toner?
Contemporary facial toners are beneficial in targeting everything from dryness to acne to ageing. A good quality face toner will refresh your skin without irritating sensitive skin, or strip the skin of its natural moisture. By including a face toner into your daily skincare routine, you'll be reaping the benefits of an improved, brighter complexion with pores appearing tighter. Sounds pretty good, right?
Who should use face toner?
Face toner can be used by everybody as there are so many skin toners on the market now to choose from. A facial toner featuring ingredients such as salicylic acid and glycolic acid is ideal of oily skin, while other face toners with gel or lotion formulations will better suit drier skin types. In many skin toners, you will also find ingredients such as Vitamin E for hydration, Tea Tree Oil to fight bacteria and Aloe Vera to soothe inflammation.
How to use face toner effectively
Use your toner after cleansing and before serum and moisturiser. To apply facial toner, simply soak a reusable cotton pad in your toner of choice, before swiping on to your face and down your neck. You can also apply face toner directly to the palm of clean hands and apply liberally. You can use face toner both morning and night, but if you find your skin is on the drier side, or super sensitive, then we recommend building up to twice a day and seeing how you get on.
Our top facial toner picks
If you're sold on the benefits of facial toner, we have toner recommendations for all skin types and concerns.
Faces toners for combination skin
Nourish your skin with the hydrating Caudalie Vinopure Clear Skin Purifying Toner. A brilliant clarifying toner created especially for combination skin, the weightless fluid is a truly refreshing experience for your skin. Made with a blend of salicylic acid and organic essentials oils to draw out impurities from deep within your pores, the Vinopure Clear Skin Purifying Toner also helps to reduce breakouts helping you achieve beautifully radiant and clear skin.
Face toners for sensitive skin
Sensitive skin can often be unpredictable when it comes to using new products. The Elemis Soothing Apricot Toner is so gentle you can also use it on your delicate eye area. Containing no alcohol or aggressive ingredients, Sweet Betty flower is a natural cleansing agent that replaces alcohol. With an active base of plant glycerine and de-ionised water moisturiser, this super hydrating face toner will be your new skincare saviour.
Face toners for oily skin
The Perricone MD Intensive Pore Minimizing Toner is a no-rinse toner that gently exfoliates your skin without any uncomfortable dryness and tightness. Formulated with DMAE, Perricone's signature patented ingredient and Alpha Lipoic Acid, this intelligent toner eliminates excess oil and residue while minimising enlarged pores and offering a matte finish.
Looking for an exfoliating toner?
Looking for brighter, smoother skin? We recommend The Inkey List PHA Toner. Formulated with PHA (Poly Hydroxy Acids) to exfoliate the skin surface and reveal smoother skin, this toner is perfect for anybody with dull or congested complexions. The magical acids in this toner, break down the bonds between dead skin cells to clear blocked pores. PHA acids help the skin to attract and retain moisture while Aloe Barbedenis Leaf hydrates and 3% Niacinamide helps to regulate oil production.
The new generation of smart facial toners are no longer a vague extra step in your skincare routine, quite the opposite in fact. Try them for yourself and see the difference in your skin.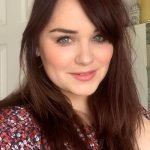 I've been writing about hair and beauty for over 10 years. I am a collector of vintage perfume and my go-to look always includes a bold pink lip! For more, visit https://www.goodgollymisshollie.co.uk