Party Season is here in a full swing and there is no better moment to try a new look. Illamasqua are our go-to for beautiful bold makeup, so we asked them to share their favourite festive look. If you missed it live over on facebook, don't worry; you can watch again here.
The Step-by-Step Christmas Party Makeup Look
We're talking simple contouring, beautiful highlighter, shimmering gold eyes (our favourite look right now) and the perfect festive red lip, all using the 4 beautiful Christmas sets from Illamasqua's Extinct Collection.
Nilly has worked as an expert Makeup Artist with Illamasqua for 6 years, so she knows all there is to know about getting the most from their gorgeous makeup.
Watch the video to see all her steps for a gorgeous festive makeup look. Trust us, there are some beauty gems in here so grab a cup of tea and get ready for your ultimate party makeup tutorial.
[embed]https://youtu.be/Y2kZp5gdSiU[/embed]
Want to make sure you catch it live next time? Just like our facebook page to be notified of the next live video event.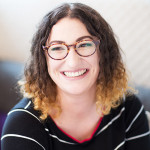 Major fan of scented candles, Make Up brushes and Highlighter. I'm always on the hunt for those Holy Grail products and my dressing table is covered in more beauty products than I like to admit. As an adopted Northerner originally from Brighton, I spend most my days wondering what all this rain is about. My hair isn't grateful for the move. Currently loving:
NIOD Photography Fluid