If you love to indulge in a beauty advent calendar during festive season, you might currently have the empty box sitting in the corner of your bedroom, feeling not ready to part with it, yet unsure how to repurpose it.
For those who want to put their empty beauty calendars to good use, we've come up with three different ways you can upcycle the box so that you (or someone else) can enjoy it all over again! Need some inspo? Keep reading...
DIY Advent calendar
One of the easiest ways to recycle your advent calendar, is to recreate your very own DIY version for a loved one! Whether they love chocolate, sweets, or are a beauty obsessive just like you, your LOOKFANTASTIC Advent Calendar has twenty-five slots for you to fill to the brim with whichever goodies you choose, so you can make their countdown to Christmas extra special.
Our best beauty minis
Beauty Storage
As every beauty fanatic knows, finding somewhere to store all of your beloved products is no easy feat! With your LOOKFANTASTIC advent calendar, you have twenty-five ready made drawers that are the perfect sizes to fit all of your favourite products, making it the ideal vanity topper!
Need more space? You can also remove the drawers to reveal a larger box that can fit anything from clothes, to keepsakes, to bigger beauty purchases.
Top picks from our beauty shelf
Custom gift boxes
For those who love to indulge in a little arts and crafts, this is the ideal way to make use of your empty advent inserts. Filled with twenty-five different sizes, your advent drawers make great gift boxes for future birthdays and gifting occasions.
The best part? You can customise them to suit the recipient or occasion! Whether you want to whip out your paintbrush, tie on a bow or stick on some gems, it's a great way to make your present packaging extra special for every giftee.
Our top gifts for them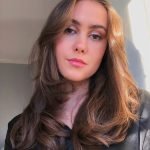 As someone with an affinity for all things beauty, discovering fantastic new products is my not-so-secret obsession. Over the years I've tried and tested a mountains worth of creams, serums and cleansers, finding some of my favourite 'holy-grail' products along the way. However, I'm always on the lookout for more ways to nourish my hair, perfect my dewy base, or enhance my skincare routine. Working as a beauty blogger for over 3 years, I've been lucky enough to collaborate personally with lots of amazing beauty brands including Christian Dior, The Body Shop and Dermalogica. I've used the Dermalogica special cleansing gel religiously since I first got it and their products are some of my ultimate skincare faves. When it comes to cosmetics, NARS Sheer Glow foundation is definitely my go-to - I live for a light, glowy base!