With spring setting in, it is just the right time to give your skin a bit of a spring clean. Using a face mask once a week can detox your cells, boost your hydration levels, increase radiance and eliminate blemishes. Plus it is the perfect way to add a little indulgence to your regular skincare routine! Whether you like a deep cleanse, extra hydration or soothing relaxation, we have selected 5 of our newest and best face masks to give you a luminous complexion.
The 5 Best Face Masks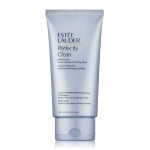 1.
Estée Lauder Perfectly Clean Foaming Mask
This creamy mask is ideal for giving skin a quick deep cleanse. When rubbed onto skin, it lathers up to become a foam cleanser. It is great for unclogging pores and deep-cleansing your skin to leave behind a radiant and healthy complexion. It can be used morning and night as a daily cleanser to keep your skin clean, or can be used once a week for 3 minutes as a purifying mask. Perfect for those busy weeks!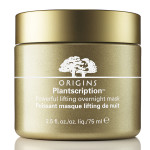 2.
Origins Plantscription Powerful Lifting Overnight Mask
This lightweight but deeply nourishing mask contains Sweet Almond Extract and Red Algae to soothe the skin and provide essential hydration. The gel formula infuses the skin with nutrients to target ageing skin and keep it plumped and youthful, while providing intense moisture to prevent fine lines. Whatever your age, this is a brilliant mask for infusing moisture and youthful radiance to skin.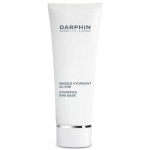 3.
Darphin Hydrating Kiwi Mask
This nourishing mask from Darphin is infused with extracts of Mango, Kiwi and Pomegranate to refresh parched and thirsty skin. Although the mask is great for people with dry and dehydrated areas, it is suitable for all skin types and will leave your complexion glowing, healthy and radiant, Plus, you'll adore the beautiful smell. Just apply, and relax.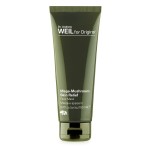 4.
Origins Dr. Andrew Weil Mega-Mushroom Face Mask
Sensitive skin can be stressed-out, inflamed and red. Many people with sensitive skin are scared of using masks but the right one can calm skin down and prevent further flare-ups. This one from Origins has been formulated with a blend of miracle mushrooms to repair the skin and keep it protected. Ginger and Turmeric also help to prevent damage from environmental aggressors so your skin can feel soothed and protected.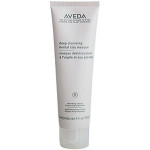 5.
Aveda Deep Cleansing Herbal Clay Masque
Everyone should have a great clay mask in their beauty stash and this one is our favourite right now. This mask from Aveda contains a blend of Clay, English Kaolin and Bentonite which deep clean the pores to leave behind a clean and refined complexion. Enriched with Coconut and Herbal Emollients, the mask also infuses essential moisture into the skin to keep cells hydrated and healthy without any excess oil.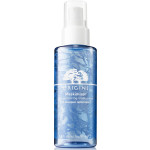 6.
Origins Maskimizer
This is our bonus product! Whatever face mask you are using, this incredible new launch from Origins is what you should be applying first. We know that makeup primers help get your skin ready for foundation to look its best, and this is just the same but for skincare. The Maskimizer helps to prep your skin for face masks, softening your pores, and encouraging skin to absorb all the goodies in your face mask. It also has extra skincare benefits thanks to the Marine Algae Complex which deeply nourishes and protects. This is that extra beauty essential for any face mask fan.
While stocks last, there is the chance to buy special Origins bundles of the Maskimizer and a face mask. The perfect chance  to see the results for yourself!

Our team of beauty experts cover everything from makeup to skincare, picking out the most effective products from the best brands and latest trends. Stay up to date on everything beauty with the LOOKFANTASTIC blog, and find all your essentials in one place.