If you're into your beauty blogs, you might have heard the phrase 'co-washing' floating around. We're also seeing cleansing conditioners popping up everywhere too, with even haircare giants like Kérastase getting on board with the concept. But what is it all about and is it right for you?
What is Co-Washing?
Co-washing is essentially just using a conditioner instead of a shampoo to wash and cleanse your hair. It has been used by black women for a long time to keep naturally coarse hair from drying out or becoming damaged from over-washing.
Now more and more women with dry, damaged or coarse hair are catching on and skipping the shampoo!
What are the Benefits?
Co-washing doesn't work for everyone but when it does, it can totally revitalise your hair. The key benefits are:
It is

gentler

than traditional shampoos, making it perfect for damaged, brittle hair
It

doesn't strip natural oils

, leaving dry hair hydrated and conditioned
It helps make hair prone to tangles and breakages

more manageable

It can give fluffy, limp hair a bit of

grip and life

, like having perfect second-day hair straight away
All of these benefits tend to make co-washing the perfect option for natural afro hair, curly hair, coarse hair or very dry, damaged hair.
How to Try it for Yourself
There are a few golden rules for making co-washing work for you:
Don't do it too often.

Start with once a week and depending on how much hydration you feel your hair needs, you can decrease or increase the number of times you co-wash.

Avoid sulphates.

These are harder to rinse out without a shampoo so if you're co-washing with a conditioner containing sulphates, it will build up on your hair.

Try a cleansing conditioner.

These incorporate some of the shampooing ingredients that can help prevent product build up and remove dirt more effectively than traditional conditioners alone.

Use a clarifying shampoo.

Even if you discover your hair loves co-washing and you could do it all week long, it is important to clear out any build up at least every week or two. It will keep your scalp clear and healthy.

Give it time to work.

 If you are using a cleansing conditioner, many take a little time to penetrate and cleanse effectively. Massage product into the scalp and hair and leave it for about 5 minutes before rinsing so that the gentle cleansing agents can work.
The Best Cleansing Conditioners
From fine locks to curls and coils, these are the best cleansing conditioners around to make co-washing a breeze.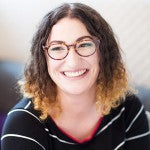 Major fan of scented candles, Make Up brushes and Highlighter. I'm always on the hunt for those Holy Grail products and my dressing table is covered in more beauty products than I like to admit. As an adopted Northerner originally from Brighton, I spend most my days wondering what all this rain is about. My hair isn't grateful for the move. Currently loving:
NIOD Photography Fluid