Whether you're a fair head au naturel, stepped it up with blonde highlights or have delved into the world of ombre, a full regime is essential to keep your blonde tresses protected this winter season. We've teamed up with hair care experts who believe in the power of the 5-Step regime to better nourish, hydrate and protect your locks.So, banish the brass and embrace the cold as we show you how to care for bleached blonde hair.  
Step 1: Cleanse
The first step in protecting bleached blonde hair is to cleanse.Enriched with Cytric Acid and a pH balanced formula, the Matrix Total Results Unbreak My Blonde Strengthening Shampoo provides care for bleached and over-processed locks as well as sensitive scalps. The Shampoo is formulated without sulphates, helping to keep moisture locked in and repairing existing damage.
Another great clarifying shampoo is the Shu Uemura Art of Hair Yubi Blonde Anti-Brass Purple Shampoo for Bleached, Highlighted Blonde Hair. The Shampoo not only helps to banish unwanted brassy orange and yellow tones with Japanese cool pigments, but also uses Salicylic Acid and Glycerin to remove all oil and build up from the hair and scalp and keep it hydrated and soft.
Step 3: Treat & Tone
To help tone and treat any damage use a hair mask once a week or when you need a nourishing boost.The Kérastase Blond Absolu Masque is infused withultra-violet pigment to provide instant anti-brass action whilst intensely hydrating and restoring hair. Hyaluronic Acid and Edelweiss Flower combine to deliver high levels of soothing moisture, rebuilding weak hair fibres and infusing strands with a healthy, salon-worthy gloss.
Another favourite mask amongst those with bleached blonde hair is the Matrix Total Results Unbreak My Blonde Reviving Leave-in Treatment. The hard-working treatment combats the effects of chemical damage including dryness, breakage and split ends and strengthens bonds to leave hair looking glossy and sleek.
After something more natural? The Moroccanoil Intense Hydrating Mask is infused with antioxidant-rich argan oil and nourishing ingredients, working in harmony to revive lacklustre locks. A blessing for dry hair, this formula leaves the tresses silky to the touch and richly scented.
If your hair is feeling healthy, but the colour is starting to look a little brassy, then you might need a touch more toner. If you only need a little, then Bouclème's Toning Drops are just the ticket. Simply add a couple of drops in with your favourite conditioner or shampoo to keep your colour fresh. Also infused with hair-loving Australian ingredients, including Kangaroo Paw, Banksia and Red Spider Flower, the mask nourishes dry strands.
If your colour is starting to look particularly brassy, BLEACH LONDON's White Toner Kit will give you an extra helping hand. Working to neutralise brassy tones for 16-20 weeks, this kit will keep your colour true, giving you more time between salon visits.
Step 4: Prime
To help prime your hair before styling, spritz your locks with the Redken One United Multi-Benefit Treatment.Lightweight and deeply conditioning, the spray works to reduce dryness and enhance the caring properties of other products, softening the texture of styling treatments for smooth and nourished results.Hair will be softer, stronger and easier to manage with added shine and improved frizz control.
Another great alternative is the Bumble and bumble Hairdresser's Invisible Oil Heat/UV Protective Primer. Powered by a multitude of conditioning ingredients, the primer forms a defensive barrier against the damage caused by hair straighteners, curlers and blow dry's in order to prevent breakage and dehydration. The invisible spray softens strands, replenishes moisture and tames frizz for a healthy, smooth and sleek finish. 
Step 5: Finish
Last but by no means least, is adding some oil to finish off your look. Apply one pump of the Kérastase Elixir Ultime L'Original Hair Oil into your palms and rub through the ends of your hair.The beautifying hair oil contains a blend of Violet Leaf, Freesia and Mandarin with a hint of Musc extract to nourish and hydrate locks. Hair feels soft, silky and protected. to deeply nourish tresses while amplifying colour radiance, smoothing fibres and providing heat protection up to 230°C. Lending hair a silky soft feel, the leave-in treatment will add shine and tackle frizz for visibly healthy-looking strands.
Another great alternative is the Shu Uemura Art Of Hair Essence Absolue.Infused with rich camellia oil, the Essence protects hair fibres from further damage from both heat and UV rays and helps to detangle, de-frizz. Expect un-matched shine and softness, making styling your blonde hair easy and hassle-free.
Still experiencing breakage?
If you've tried all of the above and you're still experiencing breakage, you might need a hair wrap. Contrary to popular belief, hair wraps aren't just for textured hair types, they're for anyone who has delicate strands.
Conventional, cotton pillowcases are made from fibres that can damage your hair. As you toss and turn in the night, your hair rubs against these fibres, causing friction which can lead to breakage.
Putting your hair in a silk hair wrap safeguards your delicate strands, fighting against breakage. What's more, the wrap lets you wake up without bedhead, saving you time on your morning routine.
The Grow Gorgeous Satin Bonnet is vegan-friendly and super soft, protecting your hair from frizz and split ends while you catch up on some beauty sleep.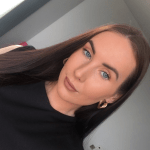 As a beauty fanatic I'm always on the lookout to try and experiment with new products! I've been writing about everything beauty for over 3 years and specialise in skincare so have plenty of tips and tricks to help put blemishes at bay and get your complexion glowing. Whilst being a content writer at LOOKFANTASTIC I've had the opportunity to collaborate with incredible brands including Tom Ford, Dolce & Gabbana and La Mer, taking my understanding of the industry to the next level. In the past I've been a freelance makeup artist and have collaborated with brands including NYX and Revolution Beauty on a personal level, sharing my makeup creations for the world to see. My ride or die brands have to be PIXI, Laura Mercier and Bobbi Brown and I can't live without my trusty MAC Velvet Teddy!