This one one of the questions we hear the most often; does what you eat actually impact what your skin looks like? We caught up with Dr. Harold Lancer to ask his advice.
Dr. Lancer is a leading dermatologist in the US, with his private practice in Beverly Hills being the ultimate skincare destination for the stars. With his decades of knowledge and expertise, he created the Lancer Skincare regime as a key part of his treatments.
What is the Best Diet for Skin?
Diet plays a very big part of healthy, glowing skin.
I first tell new patients to drop any and all processed, pre-packaged food from their diets. It's astonishing just how many people don't understand that frozen meals, protein bars etc. contain little to no nutrients and extremely high levels of sodium and sugar which wreak havoc on the skin.
I then encourage my patients to incorporate fresh greens into their diets, eaten raw when possible. Cruciferous vegetables like kale, arugula, broccoli, brussel sprouts, cabbage and collard greens deliver high levels of antioxidants and have been proven to reduce inflammation in the body; an important fact to note as inflammation is one of the leading causes of disease and advanced signs of aging.
These foods also have high levels of vitamins, minerals, phytochemicals and fibre.
I also advice reducing caffeine, reducing dairy, and reducing gluten intake, and severely reducing the intake of carbohydrates and sugar like breads, pasta, potatoes, rice.
The optimal diet for skin health is approximately 40% lean protein like chicken or fish, 40% greens like spinach, kale, and broccoli, 10% healthy fats like nuts and avocado, and 10% whole grains or legumes like quinoa or lentils.
The key food group to avoid for a healthy complexion is sugar. White sugar and processed carbs, which become sugar in the body, bind to beneficial nutrients and rob our bodies of the vitamins and minerals it needs to keep us healthy.
For instance, I only have two pieces of fruit per day – a peeled grapefruit and a green apple (red apples have a higher sugar content).
I am also on a zero salt-added diet as salt is known culprit for dehydrating the skin. Salt intake increases salt content in the blood which causes the body to take water from the skin to try to dilute the salt in the blood stream. It takes the body 4-5 days to eliminate the water retention that happens as a result of salt.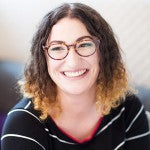 Major fan of scented candles, Make Up brushes and Highlighter. I'm always on the hunt for those Holy Grail products and my dressing table is covered in more beauty products than I like to admit. As an adopted Northerner originally from Brighton, I spend most my days wondering what all this rain is about. My hair isn't grateful for the move. Currently loving:
NIOD Photography Fluid