A new month is almost here and with it comes a brand new Beauty Box to discover. Find out some hints of what to expect in this gorgeous box of beauty treats this February.
What is it all About?
In amongst the cold Winter days, February is a month with a lot to look forward to. Valentine's day is just around the corner and Fashion Week is on its way; two of our favourite celebrations!
That means for us, February is all about a little luxury, a little glamour and discovering something new.
[embed]https://youtu.be/0Fc5sAAtWb0[/embed]
Inspired by the rich textures of couture fashion, this month's box is a total treat. Plus with a copy of ELLE Magazine and the exclusive Beauty Box magazine, you'll be able to find out all about the latest trends to love this season.
What's Inside?
We won't spoil the surprise, but if you loved last month's box, then this one might just be your favourite yet.
Once again you'll find a mix of full size and luxury sample size products, including some brands that are brand new to lookfantastic for February. If you've wanted to try anything from ModelsCo, then this is your chance; you'll be the first to try them!
Everything inside this month's box is tailored with a little nod to Fashion Week. You'll feel runway ready in no time.
Want to Get Your Hands on it?
If you've been wanting to try the lookfantastic Beauty Box, then now is a great moment to start. It is simple to subscribe, to either 1 month, 3 months, 6 months or a year, starting from just £13.00 a month.
With every box worth at least £50 and new brands and products to your door each month, it is a beauty lover's dream!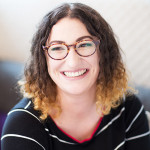 Major fan of scented candles, Make Up brushes and Highlighter. I'm always on the hunt for those Holy Grail products and my dressing table is covered in more beauty products than I like to admit. As an adopted Northerner originally from Brighton, I spend most my days wondering what all this rain is about. My hair isn't grateful for the move. Currently loving:
NIOD Photography Fluid