Ready to up your beauty game? We caught up with four of our favourite MUAs from your favourite brands, M·A·C, Bobbi Brown, Too Faced and Estée Lauder, to get the expert tips and Holy Grail products that they swear by to keep themselves and their clients looking and feeling fantastic!Head over to the
@LOOKFANTASTIC Instagram
channel at 8pm tonight to watch the Pros create their favourite looks and vote for a chance to win the ultimate giveaway worth over £1000 as well as a private masterclass with your favourite MUA! The giveaway closes on the 16th June at 12pm and the winner will be announced on the 21st June (UK entries only). Good luck!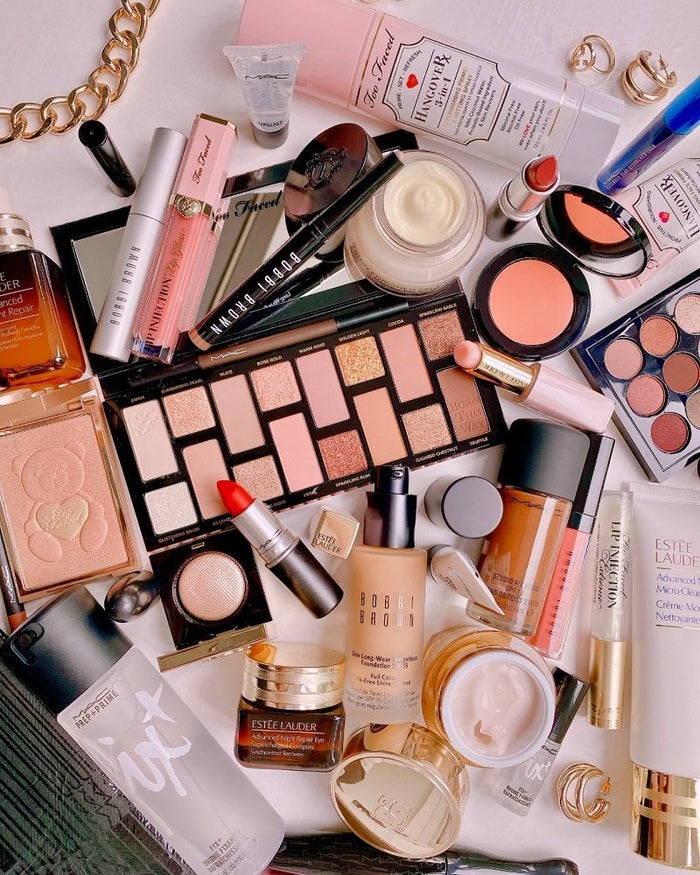 Bobbi Brown Pro Artist Aimee Morrison
Working with the brand since she was just 19 years old, Aimee Morrison is passionate about helping everyone how to feel and be the best version of themselves using the right skincare and makeup products. Having worked on both the catwalks at New York Fashion Week, as well as connecting with customers on a daily basis as part of the brands live expert chat, Aimee knows how to create a glowing finish for any occasion.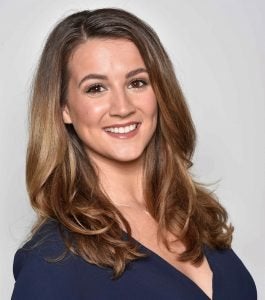 What's your go-to evening makeup look?
"It's got to be adding my favourite eye shadow topper 'Moonstone' Luxe Eye Shadow, the most gorgeous sparkle to make my eyes look pretty."
What's your top beauty hack?
"Don't slack on your lashes, layer more mascara ALWAYS! Your eyes will pop without the effort of having to apply eyeliner."
What's the secret to a flawless base? 
"It's all in the prep, what's underneath your makeup matters, I love Bobbi Brown Cosmetic's Vitamin Enriched Face Base for a smooth and hydrated canvas."
What beauty trend are you obsessed with right now? 
"Wow that's hard.. ok it's got to be overdrawn glossy lips!"
What are your three Holy Grail products and why?
"Oh those would have to be… my Perfectly Defined Long-Wear Brow Pencil because I was that guy and over plucked my brows. My Smokey Eye Mascara because it's the only mascara that makes my lashes look thicker and fuller with zero clumps. And finally a Pot Rouge, I am obsessed with the finish a cream blush gives to the cheeks - GLOWY!"
What makes you feel fantastic?
"I feel fantastic when I have great makeup days for sure! Glowing, long-lasting and flawless looking makeup makes me feel so confident."
Estée Lauder Pro Artist Sophie Griffiths
Encouraging people to 'love the skin they're in', Estée Lauder Pro Artist Sophie Griffiths has a passion for skincare and makeup and is the go-to gal for weekly how-to's from skincare secrets to her expert tips on achieving her full and fluffy brows.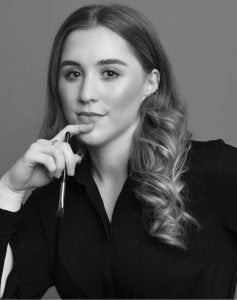 What's your go-to evening makeup look?
"My go to look is usually warm eye shadow tones on my eyes, a little shimmer and lots of mascara! Plus can't forget a flawless long lasting base with Double wear stay in place."
What's your top beauty hack?
"One of my favourite hacks is adding a little Advanced night repair into my foundation of choice! It means I can customise my foundation coverage and add even more hydration! I also find it gives a hydrated dewy finish too!"
What's the secret to a flawless base?
"A good simple hydrating skin routine and primer! Your foundation is only as good as your skin so it's key to look after it! I always recommend Advanced night repair in the morning before moisturiser to really help the skin absorb moisture. You can then use one of our amazing primers that best suits your skin!"
What beauty trend are you obsessed with right now?
"Plump dewy cloud like skin!! Using a super nourishing moisturiser, illuminating primer and setting spray before foundation to make the skin look so dewy and plump! My favourite primer for the is the futurist aqua brilliance watery glow primer!"
What are your three Holy Grail products and why?
"My 3 top products have to be; Double wear stay in place makeup (because why would you not want to look flawless for 24 hours!) Advanced night repair serum (this is the secret to gorgeous youthful hydrated skin!) and Daywear sheer tint moisturiser (For those days you want a natural base with a touch of colour)."
What makes you feel fantastic?
"A good Sunday facial! I always love to make sure I make extra time for myself on a Sunday and give myself a mini facial with all of my gorgeous products! Trust me it'll be the best thing you do!"
M·A·C Pro Artist Alexis Azcueta
Known for her bold and artistic lip makeup, M·A·C MUA Alexis Azcueta (@lxstv) loves to add an element of creativity and surprise in her looks. Having worked for the M·A·C team since 2018, Alexis is a true expert in delivering a flawless and unique finish.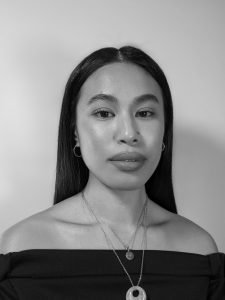 What's your go to evening makeup look?
"My go to evening makeup look would be a soft shimmery smokey eye and a nude lip. It's a classic look that makes me feel pretty and a little bit more 'done'."
What's your top beauty hack?
"When wearing a bold lip colour I like to use lip liner after lipstick. It's much easier and quicker to get the shape in first with the lipstick and then to clean and correct the edges with a liner."
What's the secret to a flawless base?
"A consistent skin care routine. Always make sure skin is clean before applying any makeup, and you want to use the right moisturiser for your skin type as well as SPF to protect it. If you don't take care of your skin, makeup will never sit right on top. I love M·A·C Lightful C Softening Lotion to clean the skin before makeup and to get rid of any texture such as dry flakes to create a smooth canvas for makeup application."
What beauty trend are you obsessed with right now?
"Extra rosy cheeks. I love M·A·C's Glow Play Blushes as an easy way to add some colour to the face and instantly freshen you up for a nice healthy glow."
What are three holy grail products and why?
"M·A·C Studio Fix Powder Foundation because it's so quick and easy to chuck on my face for a natural matte finish, M·A·C Strobe Cream in Peachlite as it gives a beautiful luminosity to the skin just by itself or underneath foundation and the M·A·C liner as winged liner is a go to everyday look for me and this offers me the most control as it's a pen so I can easily draw the wing on and the nib is flexible and tapered to get that perfect cat flick."
What makes you feel fantastic?
"A good night's sleep. Simple and a bit boring but really effective. I definitely don't feel fantastic when I haven't had one!"
Too Faced Pro Artist Zarra Mcfarland
One of Too Faced's leading MUAs, Zarra Mcfarland is an expert on creating stunning makeup looks from a classic smokey eye to an everyday gorgeous glow. She swears by the Born This Way Foundation and Hangover Primer for creating a flawless complexion.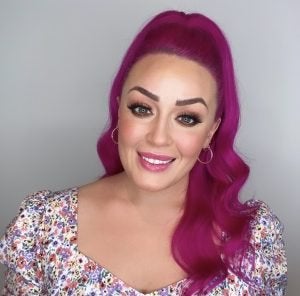 What's your go-to evening makeup look?
"My favourite has to be a sultry eye look, I love adding eyeliner into the waterline to take the look that extra mile with lots a mascara and of course a good strong brow! For the skin, my go-to is keeping the skin super natural adding bronze and glow with a pop of colour onto my checks. I am a true through and through lip gloss girl, I'm loving Too Faced Lip Injection Extreme in the shade Wifey For Lifey at the moment, it's great to pop into your bag and top up throughout the day."
What's your top beauty hack?
"I have so many! My everyday beauty hack is mixing Born This Way Foundation and Hangover Primer together to create a sheer coverage base, this not only gives a skin-like fresh look and is great for hot weather but your skin also gets all the goodness that it needs as these products combined have skin loving ingredients of Coconut Water, Hyaluronic Acid, Probiotics and Alpine Rose. I love mixing products together, you should try it out!"
What's the secret to a flawless base?
"Starting with a good skincare preparation. Not only are you looking after your skin, but skincare also provides a smooth canvas to help achieve a flawless base. I cannot skip my morning skincare routine before makeup it just wouldn't be the same for me. Also, makeup that works for you, my top tip is to use little amount of product and build your makeup look to your desire."
What beauty trend are you obsessed with right now?
"It has to be glass-like skin, a natural flawless base with minimum products is my ultimate favourite and has been for quite some time. I like to enhance my skin to make it look better with dewy hydrating products with minimum effort."
What are your three Holy Grail products and why?
"This is easy! My no.1 is Lip Injection Extreme, this product has been my holy grail for 4 years I take it everywhere with me. I love how it nourishes, conditions, hydrates and plumps my lips without injections! Next has to be Better Than Sex Mascara, not only does it give me extreme volume, length and curl with one coat I love the fact it's an intense black colour payoff and can layer as many times even a top-up throughout the day! Finally, my 3rd product I can't live without has to be Sun Bunny Bronzer because not only does it mimic the flush of a real tan, it also gives an illuminating glow to the skin with the two-toned colours. I sometimes use Sun Bunny all over the face to add warmth or shape my face to create dimension."
What makes you feel fantastic?
"I always say first things first be confident within yourself, embrace your natural features either this be little or more makeup, playing around experiment and just have fun!"
Working with brands at LOOKFANTASTIC for over two years I have developed my knowledge of all things beauty from key skincare concerns to niche makeup tricks and haircare hacks. I have a major passion for finding effective solutions that are easily accessible to everyone so that we can all achieve our best, glowing complexion.