Dorothy Perkins is here with the dos and don'ts for summer wedding styling
Finding seasonally appropriate bridesmaids looks can be challenging. If you're a bride-to-be, a bridesmaid, or if you've ever even attended a wedding, then you don't need us to tell you that stylish bridesmaid dresses are more of a myth than a legend. Usually, bridesmaid dresses are uncomfortable, unflattering and sometimes downright ugly! Here's our top tips to keep things fresh this summer…
If you need a little help with your wedding party budget, we've teamed up with Dorothy Perkins to offer you the chance to win a £250 DP gift card, and a luxury beauty bundle from Lookfantastic including the ghd platinum hair styler and a 12 month Lookfantastic Beauty Box subscription. Enter here - perfect if any of our below selections tickle your fancy!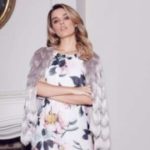 1.
Mix and Match
To give your bridal party a one-of-a-kind feel, consider mixing and matching your favourite dresses of the season. Start by deciding on a general colour palette and combining patterns, textures, and solids to achieve a lovely layered look.
Pair it with:
A classy natural nude lip like 
Estée Lauder's Pure Color Envy Sculpting Lipstick in 'Intense Nude'.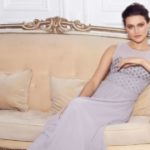 2.
Muted Palettes
Put a twist on the classic matchy-matchy tradition by incorporating a mix of complementary muted colours into your wedding party. Toned-down shades of berry, blush and baby blue will blend seamlessly at the altar.
 Pair it with:
Glowing, radiant skin. A champagne highlighter like the 
TheBalm's Mary-Lou Manizer
is perfect.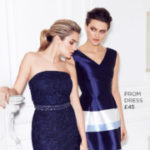 3.
Make it an all-in-one
Remember when Solange wore a jumpsuit to her own wedding and everyone was like SLAAAAY GURRRRRL! You can do the same for your wedding but without the commitment… make your Bridesmaids carry the trend instead. It's très chic, not to mention comfy!
Pair it with:
A fashion-forward bold lip, like the gorgeous shades in the
Splash Collection of Liquid Lipsticks from Stila
.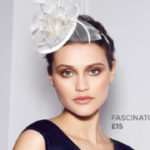 4.
Unify with accessories
With most retailers offering a
tall, petite and curve range
(ahem, we totally do), you can find a dress that matches the figure of your bezzie instead of trying to fit everyone in one style – because one size
does not
fit all! Unify the look with a standout accessory, like a headpiece, jewellery or hey, why not, an umbrella!
Pair it with:
Fluttery lashes, so your eyes stand out. We love the
Eyelure Naturals No 033
for a pretty, feminine look.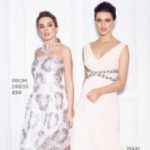 5.
Add some sparkle
Dresses with some shimmer and shine will ensure your bridesmaids stand out from the crowd. Select a softer shade so that the effects of the colour and the sequins aren't overwhelming.
Pair it with:
A beautiful shimmery smokey eye that will go from day to night. We love the 
Bourjois Smoky Eyes Trio in 'Mordore Chic'
.
Have we helped at all? Or just complicated things… Decisions, decisions! The summer social season has gone turbo and the search for the perfect dress is on. Leave it to Dorothy Perkins and discover dresses for every invite.

Our team of beauty experts cover everything from makeup to skincare, picking out the most effective products from the best brands and latest trends. Stay up to date on everything beauty with the LOOKFANTASTIC blog, and find all your essentials in one place.