LFW is over. It's time to wipe away all that crazy makeup and seriously nourish your skin. Luckily, Origins has just released their newest beauty members known as the Ritualitea Masks just in time to get us glowing. Before we delve into the range however, we want to look at the beauty benefits of tea and just why it's a miracle ingredient in skincare.
Each type of tea offers different beauty benefits to the skin. Luckily, the Origins Ritualiteas range has been designed to care for a wide range of skincare needs and feed your complexion with the nutrients it needs.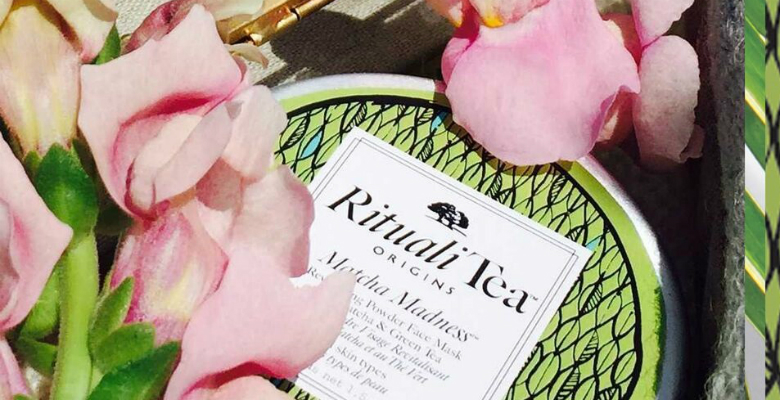 Matcha Tea
Generally, anything bright green tends to be brilliant for the skin. Just think of Spinach, Broccoli and Spirulina and you'll understand the power of green. One ingredient that is often overlooked, but is actually a miracle product (especially in Asian Skincare) is Matcha Tea.
Made from the entire leaf, it's considered to be a superfood version of the already antioxidant packed Green Tea. It contains a compound called Catechins, which is a powerful natural polyphenol loaded with antioxidants, making it great for combatting ageing skin. It is also a brilliant anti-inflammatory ingredient, making it great to use if you suffer from redness and skin conditions such as Rosacea.
In skincare, Matcha Tea is generally used in the form of a powder which once mixed with water glides easily onto the skin. The powder form of the tea is also believed to be far more potent than the liquid tea version, meaning that that face mask really will transform your complexion!
The Origins Matcha Madness Face Mask contains Japanese Matcha Tea and Green Tea to revitalise your skin and leave it feeling soothed and radiant. Mix 2 teaspoons of the face mask with 2 teaspoons of water until you have a creamy and smooth consistency and apply onto the face.
Unique in the range is the Body Mask, which contains the same great ingredients as the face mask to leave the skin on your body feeling as good as your complexion. An exfoliating scrub, it works to remove dulling skin and buff away dead cells to leave you glowing.